"When we found out we were going to be parents for the first time, we were so happy. We had so many dreams for our child, and just wanted to give him the best that we could. But all our hopes came crashing down with our son's diagnosis, almost 2 years ago. He was only a baby and suddenly his chance at living a normal life was snatched away from him. The only thing keeping him alive right now is the regular blood transfusions and medicines. It hasn't been easy at all with our poor financial situation, but we cannot lose our baby."


- Rakesh, father
Low hemoglobin counts in his blood led to his diagnosis
When he was only 7 months old, Aditya had a high fever. Seeing no signs of it letting up, he had to be admitted to the ICU at a local hospital, where he remained under observation until his fever reduced. Eventually tests found that Aditya's hemoglobin levels were extremely low, which led to him being diagnosed with

Thalassemia Major

, a severe blood disorder.


"For the first 7 months since his birth, he was so active. I carried him full-term and had a normal delivery. Our baby was born healthy and we were content because that was all we had wished for. I don't know how things went so wrong. One fateful day, I just found myself sitting beside my sick baby in the hospital being told that he had a blood disorder. Upon earing those words, I was left shocked and horrified. I couldn't believe it! " - Lahmitriya, mother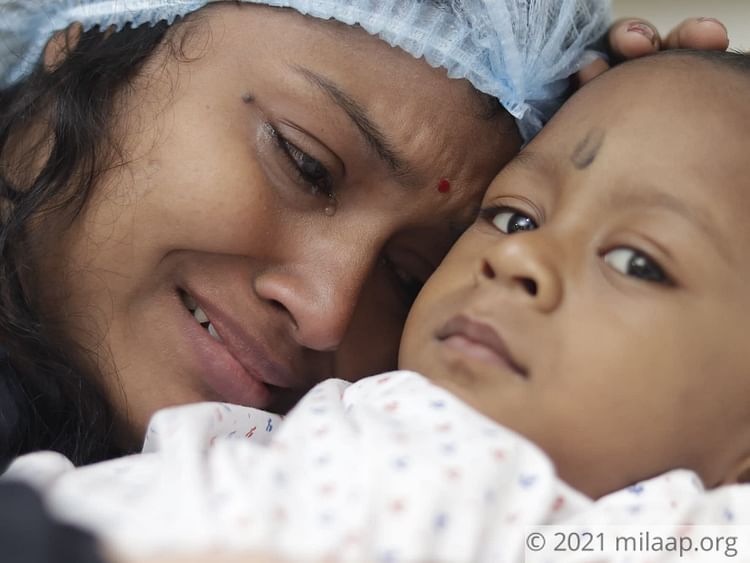 His current treatment can be dangerous for him in the long run
Thalassemia Major

is a severe form of disorder that causes the body to have less hemoglobin than normal. The hemoglobin enables red blood cells to carry oxygen, and a lack thereof can cause anemia. It also makes the body weak and more prone to infections. This condition has adversely affected his growth that now, even at 2 years old, Aditya can barely speak a few coherent words.

Since he was diagnosed, Aditya has been getting blood transfusions each month, as part of his treatment. While it has stabilized his condition, it is not an effective long-term cure. The frequent transfusions could cause an iron overload in his body, which can be quite dangerous, even life-threatening. Aditya's only option now is a bone marrow transplant and he needs to get it at the earliest.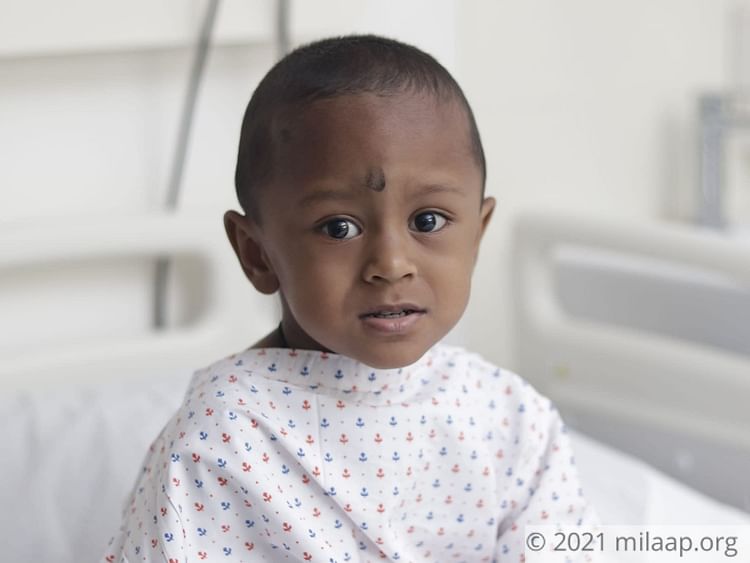 A transplant is what he needs, but his parents cannot afford it
A bone marrow transplant will eliminate the need for life-long transfusions, and give Aditya a chance at a normal life, devoid of needles, blood bags, and medicines. But the procedure is rather expensive and beyond his parents' means. Rakesh is an electrician and earns INR 10,000 a month, which is barely enough to run the household. He can never meet the expenses of his son's life-saving transplant.


"When they told me my son wouldn't have to suffer for the rest of his life if he got this transplant, I jumped at the opportunity to save him. But, I never thought that it would still be so far from my reach. 31.75 lakh rupees? Where am I supposed to get such a huge sum from? I have little to no savings, and even the 6 lakhs that I've spent on his treatment so far was what I borrowed from my relatives. I really need your help. Please save my son!" - Rakesh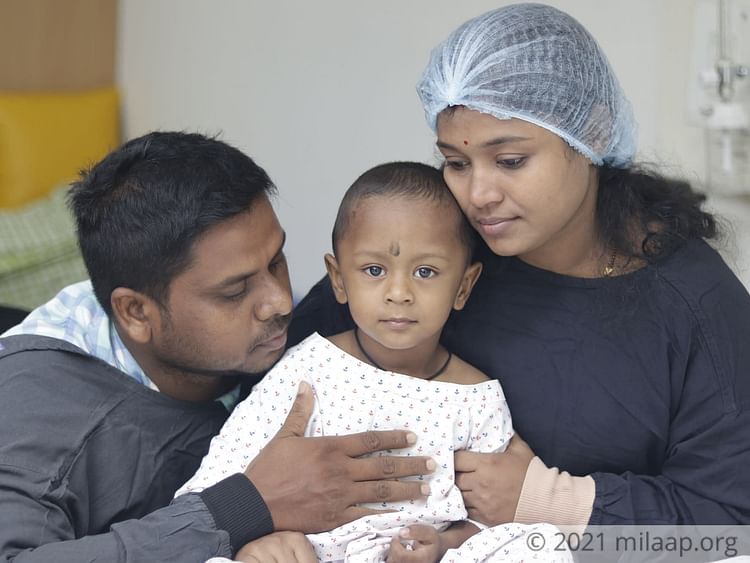 Aditya has developed a fear for hospitals. It is a reminder of the needles that he is constantly pricked with and the pain he has to go through. A bone marrow transplant can put an end to his misery, but he cannot get it without your help. Your contribution can go a long way and give him a new lease on life. Click here to donate.