"Last night, we thought we almost lost her. She's in so much pain… and when she looks at me, it's like she's pleading me to take this all away. Her eyes are so yellow, her stomach so painfully bloated. She can't even move. But I'm helpless. My daughter is running out of time and all I can do is stand by and watch!" – Byju, father

8-year-old Abina was rushed to the ICU last night. Her condition deteriorated and now she needs a liver transplant in the next few hours. Her father, Byju, is a matched liver donor. He can save his daughter's life, but he just can't afford it in time without help.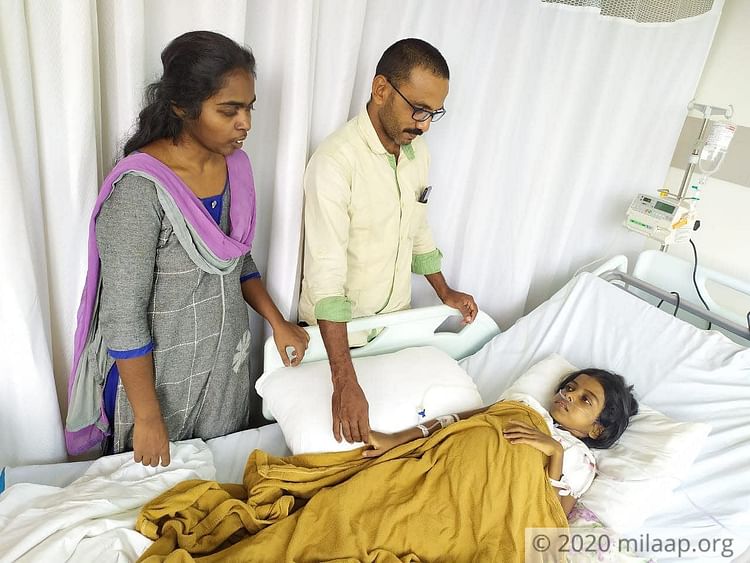 Amid COVID19 lockdown, she was diagnosed with a severe liver disease
Abina is everyone's favourite. The youngest in the family, she's doted on by her grandparents and her older sister, Adna (11). She wants to be a teacher when she grows up, so she would call all the kids in the neighbourhood and pretend to teach them. Sometimes, she would even help with their homework. Abina was healthy and playful until a few months ago when she got a fever. Her fever went away in a few days with medicines, but that was only the beginning. Liji and Byju didn't know that there was something far more serious which was making her sick.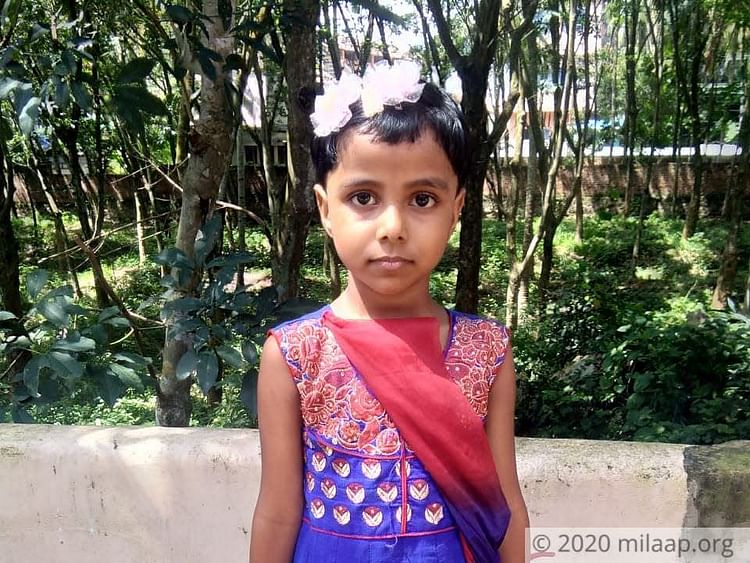 "It wasn't until March that we started seeing the symptoms. Her skin and eyes started turning yellow. She had a high fever. I took her to almost 2-3 hospitals before they told us that it wasn't jaundice, but a severe liver disease," - Liji, mother

Abina was diagnosed with decompensated chronic liver disease when the COVID19 lockdown was implemented. She was admitted in the ICU for a few days, before her parents took her home. Her parents prayed that she wouldn't fall sick again – but one week ago, her condition worsened. She was rushed to a hospital in Kochi from their home in Trivandrum.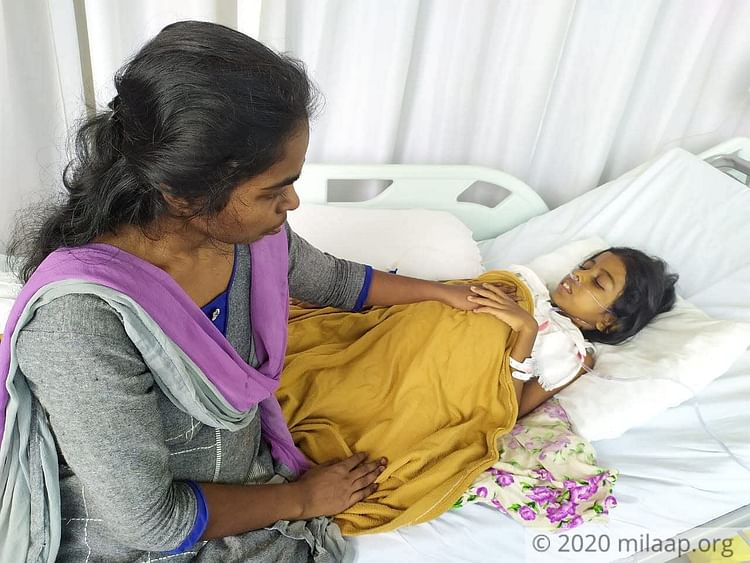 The transplant can't be delayed
Abina has been in the hospital since then. Now she doesn't have much time left without a liver transplant. Byju is a painter and Liji, a housewife. For the past month, they haven't had any income. They've spent over a lakh on her treatment so far – they're left with nothing now.


"I'm so restless. I've been calling everyone I know, but how will people also help during these times. No one can come here. The transplant can't be delayed. I keep thinking of how she always says she wants to be a teacher when she grows up…now we don't know if she will even make it to the next day." - Byju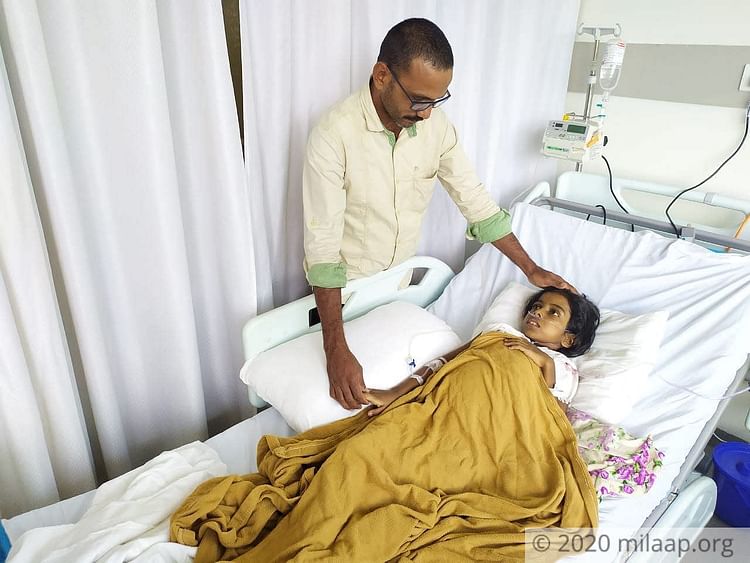 They have no one else to turn to, here's how you can help
Abina needs a liver transplant today, in a few hours. Otherwise, she won't make it. Byju and Liji have no one else to turn to during these tough times. They have no support, no savings. They desperately need your help to save their Abina. Click here to contribute.