Brain cancer has taken so much from my son. First it took his ability to walk, then it took his ability to talk. Now he breathes through a tube. He eats through a tube, and even his medicines are through tubes. It breaks my heart every time I look at him, he was such an active boy!
Now it's about to take his life as well, all because we can't afford his treatment!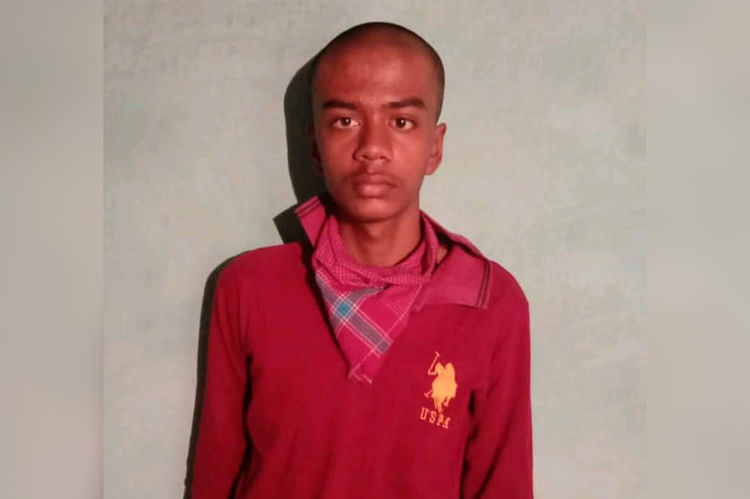 Abhishek was riding home on his bicycle after school one day, when he collapsed for no apparent reason. He was just a few yards away from his home when it happened, and his father saw the entire incident.
"It was terrifying, like a switch turned off in his body... One minute he was smiling at me and then suddenly he went limp on his cycle, falling and skidding hard on the side of the road.

I dropped my tools and ran to him, scared and confused out of my mind. He broke his arm that day. We didn't know it was just a sign of worse things to come...

"

— Shymray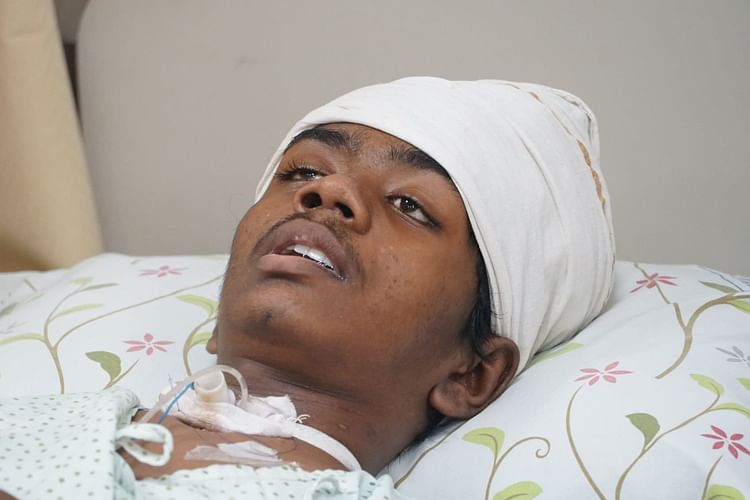 Over the next few months, Abhishek's condition kept deteriorating
"One morning, a few weeks after the fracture, Abhishek started vomiting. Within hours he started complaining of a severe headache, and by that night he had a high fever. Over the next few months, we took him to so many clinics, but things kept getting worse.

He became bedridden because of the severe pain, and no medications were working. It was only last month that we came to know the truth, once we brought him to a big hospital and got big scans: our son has brain cancer!

"

— Indirabai, mother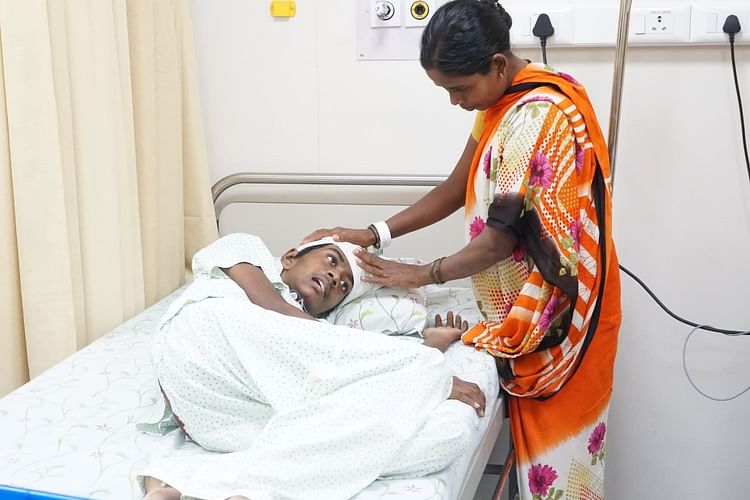 "When will I get better, amma?"
These were the last words that young Abhishek was able to ask of his parents, before he suffered a seizure that left him unable to talk anymore. His cancer damages more and more of his brain, the longer he goes without treatment.
"I was holding his hand when he asked me that. I was about to reassure him when suddenly

his eyes rolled up in his head and his whole body started jerking and shaking violently... I couldn't stop it... He was in so much pain...

"

— Indirabai, unable to continue
This poor mother has barely slept a wink since that horrifying day.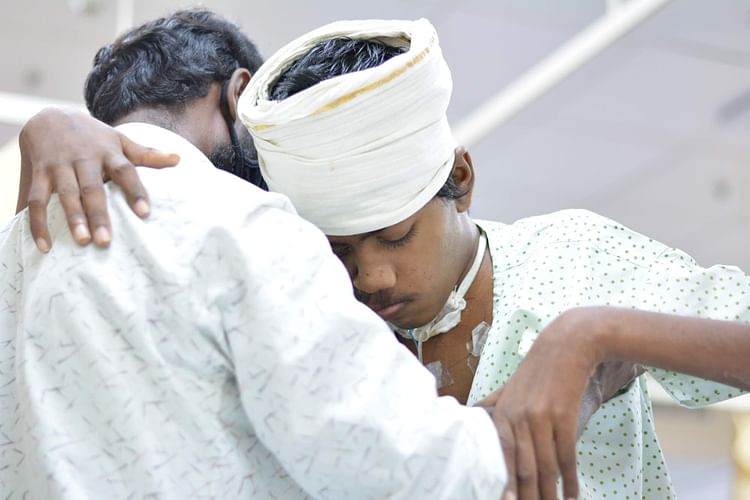 They want to finish his treatment, but Shymray can't afford it
"So far we've been able to afford

two emergency surgeries, one to remove excess fluid in his head which was crushing his brain, and another to remove the tumor itself. But unless his chemotherapy starts right away, the cancer's going to come back worse!

I'm a farmer, and so is my wife. We've already borrowed and spent 6 lakhs. We can't afford another 14 lakhs! Please, help us..."