"We thought that he was having some digestion problem as he hadn't been eating at all for 2 days but... cancer? A dangerous tumour was growing inside him and we didn't even know! If we hadn't taken him to the doctor that day we might have lost our child by now."
- Raj Kumar, father
10-year-old Abhishek was absolutely fine 2 months ago. Just like any other child of his age, he was super active. He would run around the house, make mischief and tease his elder sister. It is hard to believe that such an active and healthy child now has Stage 4 cancer.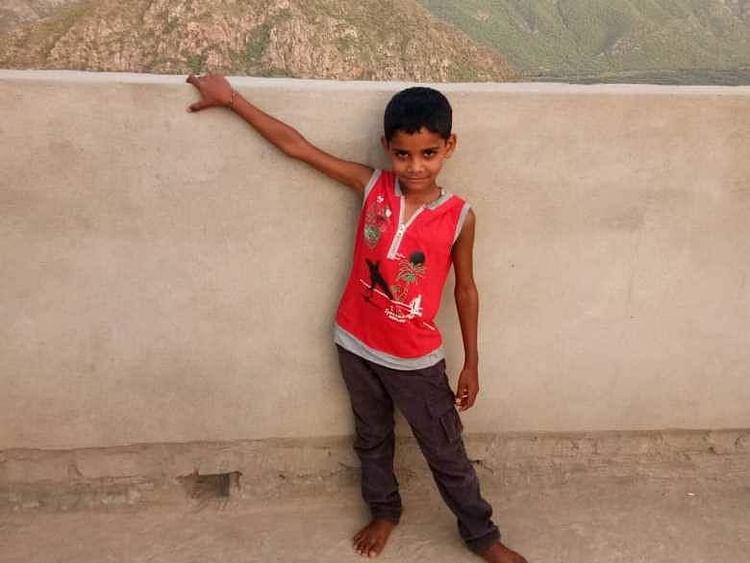 Each day without the treatment took my son closer to death
Abhishek was diagnosed with neuroblastoma, a rare cancer, in early March itself. But due to the pandemic, his treatment got delayed. It led to 10 times the growth of what his tumour initially was and his kidneys started to fail.


"There was no time to wait. Each day without the treatment took my son closer to death. In April, his condition got so severe that he had seizures and his blood pressure sky-rocketed. He was immediately admitted in the ICU. What we heard then left us devastated. Our son can't be saved by chemotherapy anymore. He needs an urgent bone marrow transplant." - Raj Kumar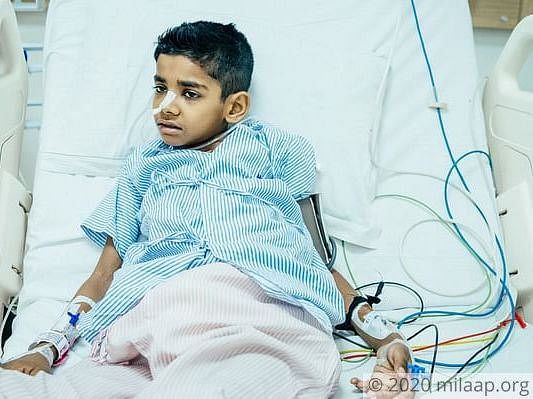 No amount of labour is enough to save my son from cancer
Initially, when the child needed chemotherapy, Raj Kumar begged, borrowed, and sold everything he held of value to save his child. But due to the unexpected complications, the treatment cost rose up to 20 lakhs and that has left this father devastated and helpless.


"I am a daily wage labourer. I lift heavy stones in a quarry and earn some 300-400 rupees a day. I am ready to work day and night doing odd jobs to save my son but no amount of labour can ever be enough to afford my son's cancer treatment. I am losing him." - Raj Kumar
My child's only hope of survival is this treatment, only you can help us
Abhishek's chemotherapy began right after his condition got critical in April. Raj Kumar has spent every penny he managed to arrange so far but there is a long way to go. Without continued chemotherapy and the transplant, this little child won't be able to survive.


"My child's only hope of survival is this treatment and we are struggling to afford it. We don't know where to go and what to do. I don't want to lose my child like this. I can't watch him suffer in front of my eyes and do nothing about it. Please help us save our son!" - Jyosheela, mother

Abhishek is very weak and dizzy nowadays. He's feeling the effects of high-risk cancer spreading throughout his tiny body. He needs your help to survive. Only you can save him now.

Click here to donate.

Charity No: 46-5582871
Note: Donations towards this fundraiser are not eligible for any tax deduction under 80G, 501(c), etc..