As you enter the hospital room where 5-year-old Abdul Shamil is admitted, you are greeted with silence and blank stares. In spite of repeated attempts to strike a conversation, little Shamil does not react. He just turns his face away as though he has just given up on life and everybody in it.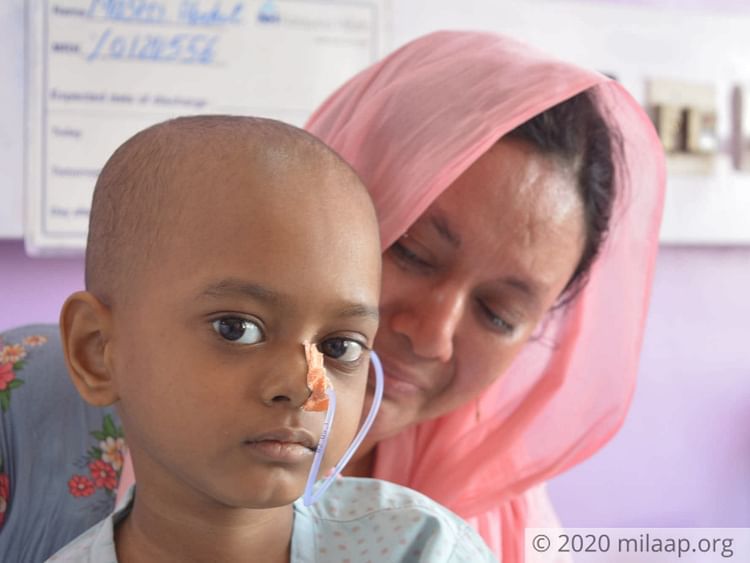 He hasn't been speaking... not even a single word
"Just a month ago, he won a prize in a singing competition. Now, it's been 4 days since he has spoken a single word… He won't even say Amma. He is scared, very scared of all the treatment —the chemotherapy, medicines, and the tubes. To make it worse, he lost his eyesight in one eye about two weeks ago. What else should he go through… when will his suffering end?" - Zainaba Rameeza, Mother
Abdul Shamil has been diagnosed with acute lymphoblastic leukemia, a type of blood cancer.
The cancer cells have affected his left eye and are spreading rapidly to his other organs.
Without an immediate bone marrow transplant, he will lose his life.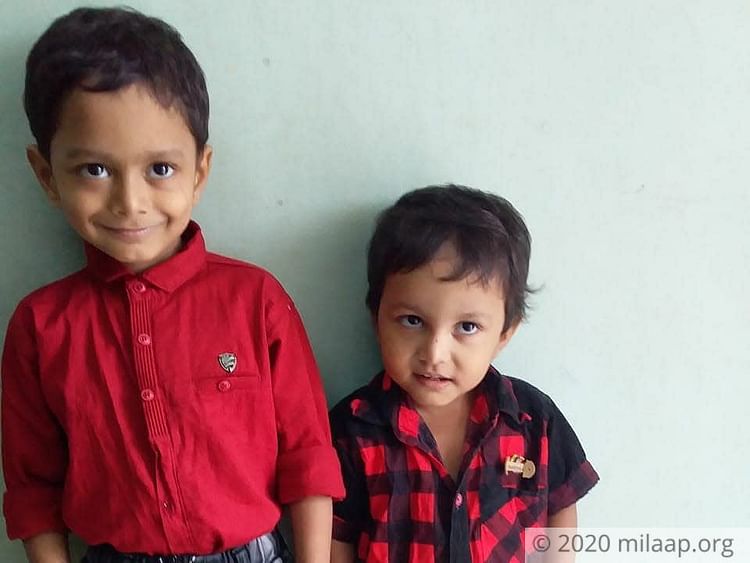 'Our three sons are our world... and now our lives are shattered'
"My husband works as a manual labourer in our village in Mangalore. Our life is only focused on providing a roof and food to our three young sons. Our world is too small… we don't have too many relatives or friends. All of a sudden our lives have been shattered." - Zainaba Rameeza, Mother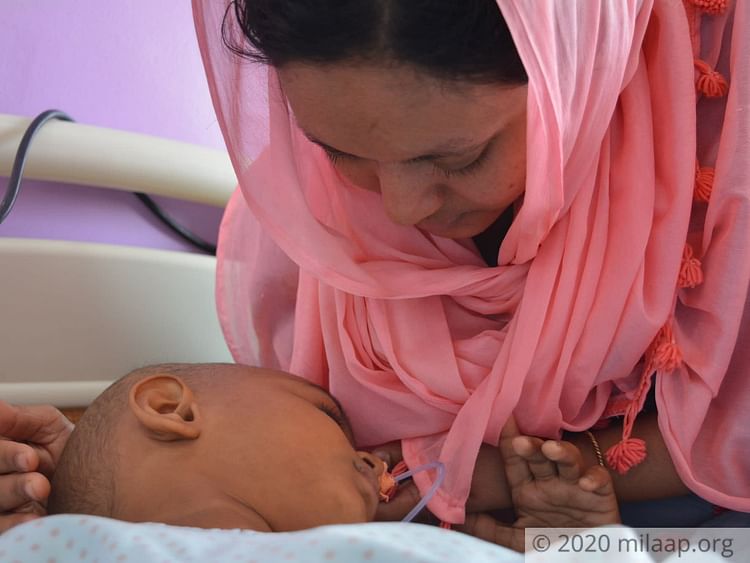 Within the next 30 days, these parents need 37 Lakh rupees for his treatment. With a meager income of 200-300 rupees a day, it is an impossible feat for this father to raise such a huge amount.
'Some help with a few hundred rupees, others don't even let me inside their house'
"I'm running from one city to another tracking everyone I know to ask for help. Some don't even allow me into their house, others feel sad for me and give a few thousands or least a few hundred rupees. It's like trying to build a mountain with stones. At least if God had given us enough time, I would have collected every single rupee until I could save my son myself." - Abdul Shamim, Father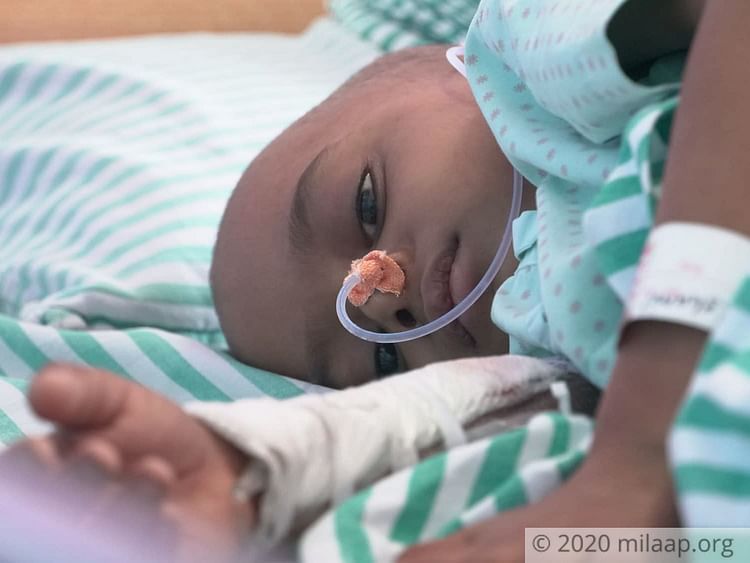 The only hope that these parents have now to save their son is you. Please come forward and generously contribute to help Shamil live.