"The last 10 days, it's been harrowing! There was a time when I feared the worst - we thought we won't be able to bring him back home. But my Aayansh never gives up - like every other time, he fought hard and the medicines started working. We were able to come home but the doctors have told us that he doesn't have much time, he needs a liver transplant as soon as possible," - Smita, mother of 9-month-old Aayansh.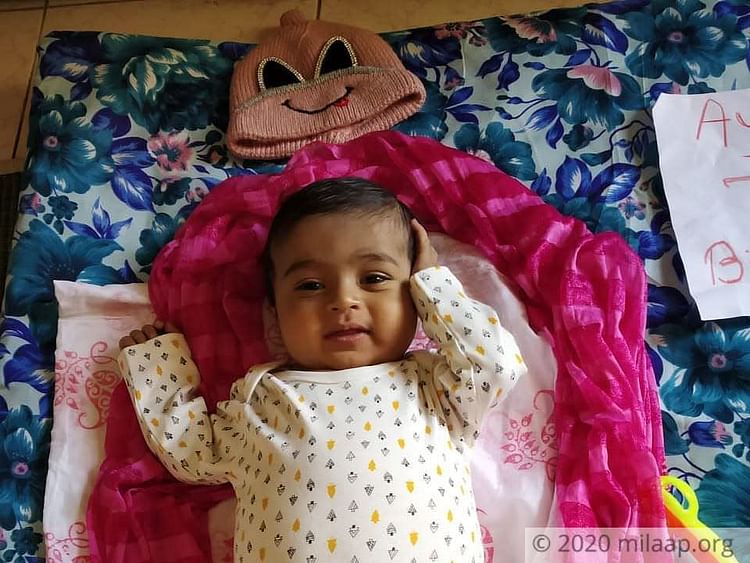 Little Aayansh's liver is failing. He had to be admitted to the hospital to drain out the excess fluid that built up in his stomach - an extremely painful procedure. He can easily get worse again. His desperate parents are running from pillar to post to save their son's life but it isn't enough.
His vomiting wouldn't stop, I took him to the hospital at midnight
Aayansh was just 2 months old when, one night, he suddenly started vomiting. And it didn't stop with just one or two times, it kept happening for hours.


"I rushed him to the hospital in the middle of the night. My husband, Vishal, was on a night shift, so he came directly to the hospital. We watched on helplessly as they did thousands of tests on my baby. And then came the final result that shocked us - his bile ducts were blocked and he needed surgery at the earliest," - Smita, mother.

The parents did everything in their power and arranged the sum for the surgery. Vishal didn't think twice before using up all his savings - he only hoped for his son to get better. Aayansh was admitted to the hospital for a whole month but as life would have it, his condition got worse. A transplant is his only hope now.


The symptoms keep adding on - the little baby has had no respite
It started off with vomiting but soon Aayansh started showing other painful signs of liver failure. His entire body turned yellow - even the white of his eyes! His stomach started swelling, he wasn't able to turn sides and then came the itching.

"He doesn't sleep at all. The itching, the swollen stomach - it's all so painful. He wakes up every 30 minutes and no matter how much I sing to him or try to put him to sleep, he just cries out in pain. How long does my baby have to bear this pain?" - Smita asks, tears welling up in her eyes.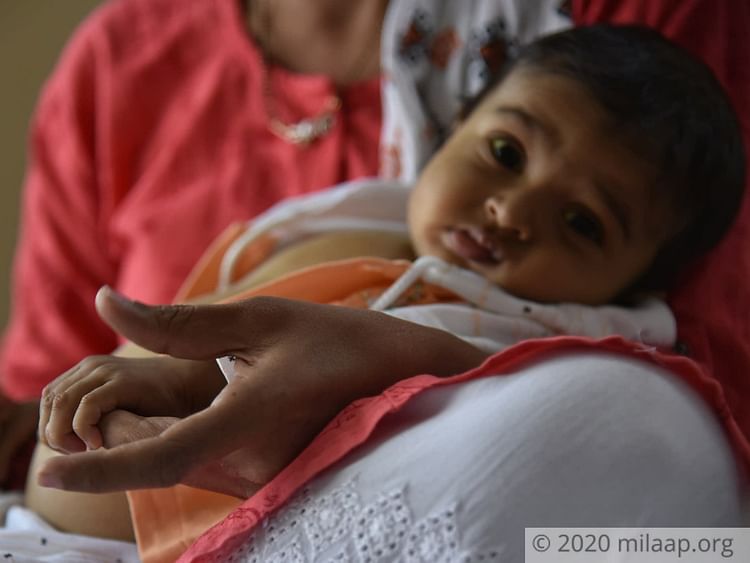 Vishal is an engineer at a private company. He was able to take good care of his family with the salary he got until Aayansh was diagnosed with this disease. Now their condition is so dire that their 8-year-old elder son has to stop going to school.

They need 25 lakhs for Aayansh's transplant - they are pinning all their hopes on you. A small contribution from your side can bring back their lost smiles.