"There were absolutely no other symptoms. She wasn't feeling any weaker, no pains, nothing. One day our daughter just woke us up in the morning to say she had a cold, and within twenty-fours we stumbled home with the diagnosis that... that Aarya's cold was actually a symptom of blood cancer!

We found out that our daughter is dying! And that the only treatment that can save her is something we can never afford!"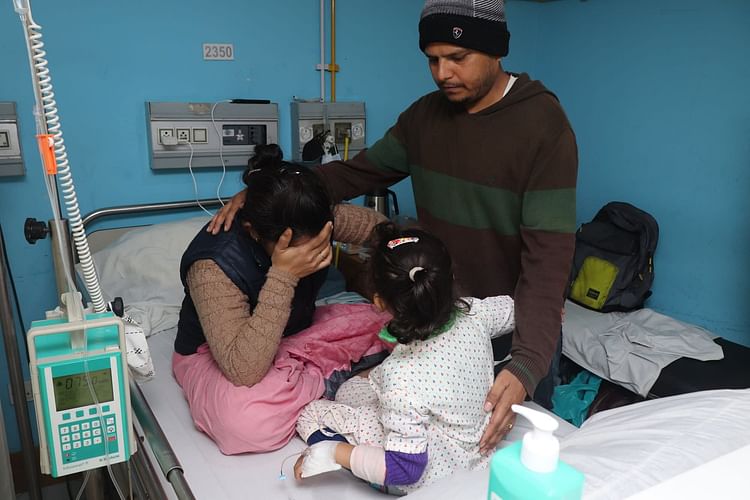 Their whole world changed in a matter of hours
The morning of Jan 4th could've been like any other for Vikas and his little family, living in a post-lockdown world where money was hard to come by and all they had was each other. But it was that fateful morning when Aarya roused her parents from sleep to say she had a cold and was struggling to breathe. They took her to a local doctor for medicines, thinking she'd be fine by next morning.
"But in the blood report the doctor asked for, some numbers were much higher than they were supposed to be, so he made us do another test. Whatever he saw in that 2nd report was so bad that he asked us to rush Aarya to Delhi!"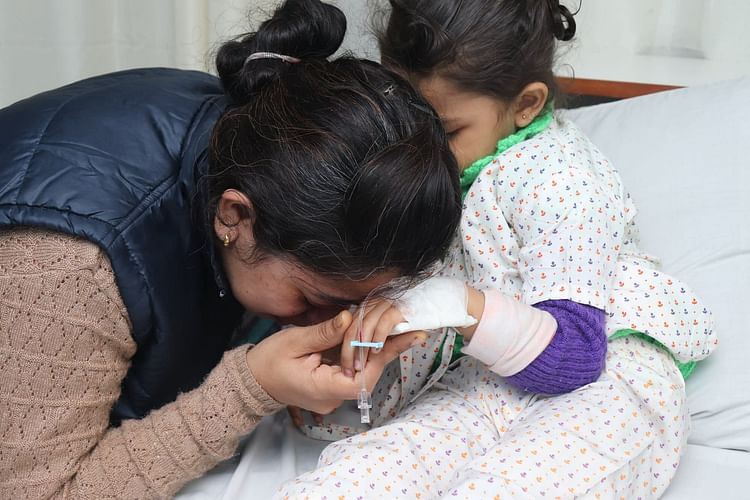 With one single test their worst nightmare became real
"Harsha and I could barely talk during the whole journey to Delhi from our village in UP, we were so scared. What made it all worse was we didn't know what it could possibly be, what made the doctor tell us to rush our 5-year-old who only had a simple cold! Once we reached Delhi, we came to know. Blood cancer. So severe that she could die even within the next few hours. It's so hard to accept even now but in those first few days it felt like we were trapped in some nightmare..."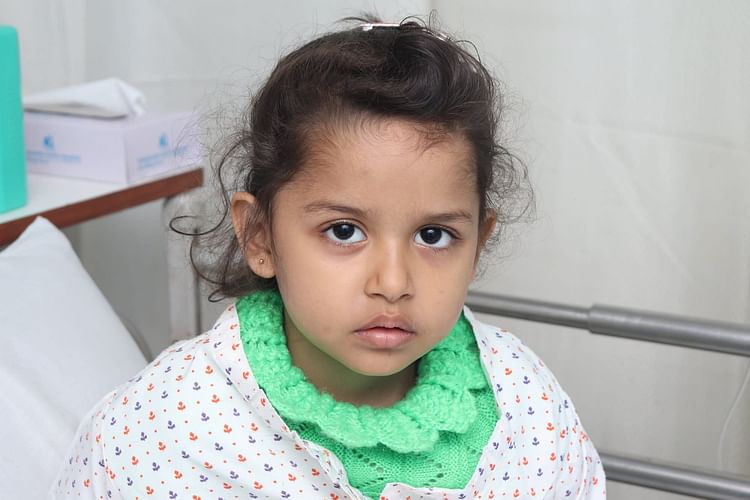 Chemotherapy can save this little girl
Though Aarya's cancer is extremely serious, a proper course of chemotherapy and dedicated supportive care can treat it. But the costs that come with this are far too high for Vikas to even hope to achieve.
"I lost my job as a junior engineer in a factory during the lockdown, and have been unable to find work since. We were already living on scraps, but in the past two weeks I've spent 3 lakhs already! All borrowed!"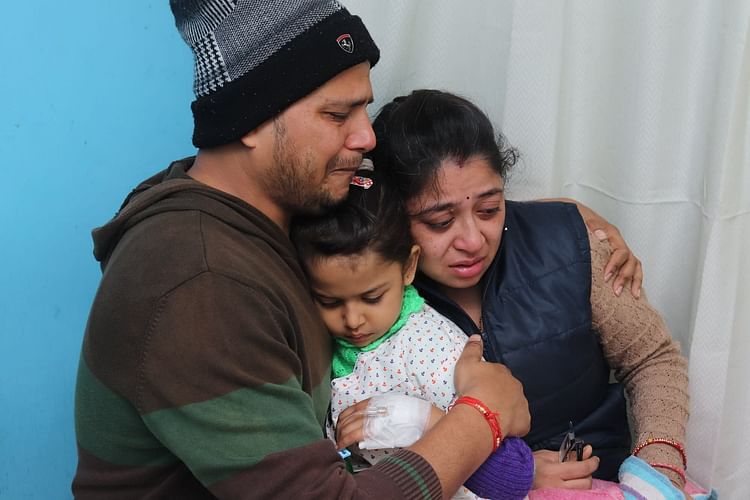 'We just want to see her smile again...'
Little Arya is way too young to be going through anything like this, and her poor parents are trapped in misery too right now. They have no way out, no hope of escaping this fate, without you. Only your timely and generous help can save Aarya's life and let this family put this horrible ordeal in their past.