"How can you possibly believe that your newborn, who has barely seen the world, is on the verge of losing his life? He is just 4-months-old and the doctors say that his liver is failing. Being his parents it's our responsibility to take care of him, to keep him safe, but we are failing miserably…

"

- Rani, mother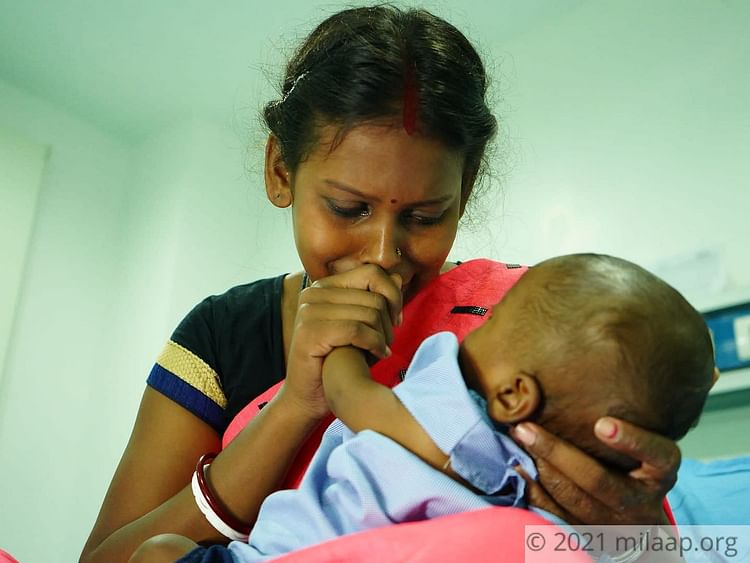 7 hospitals in less than 2 months
3 days after Aarav's birth, he was back in the hospital getting treated for jaundice. Ajay and Rani were told that it was common for newborns to have jaundice and that it will be fine in a few days. Upon a few days of observation, the parents were asked to take the baby back home. Everything seemed fine until a month later when Aarav started crying endlessly.


"Nothing could make him feel better and we started observing changes in his body. His eyes were deep yellow and his body was pale. His stomach was bulging a little too. We thought his jaundice was back but the more doctors we visited, the more we realized something else was going on. We visited 7 different hospitals in 4 different cities to finally understand what exactly was bothering our child, but we never expected it would turn out to be so life-threatening." - Rani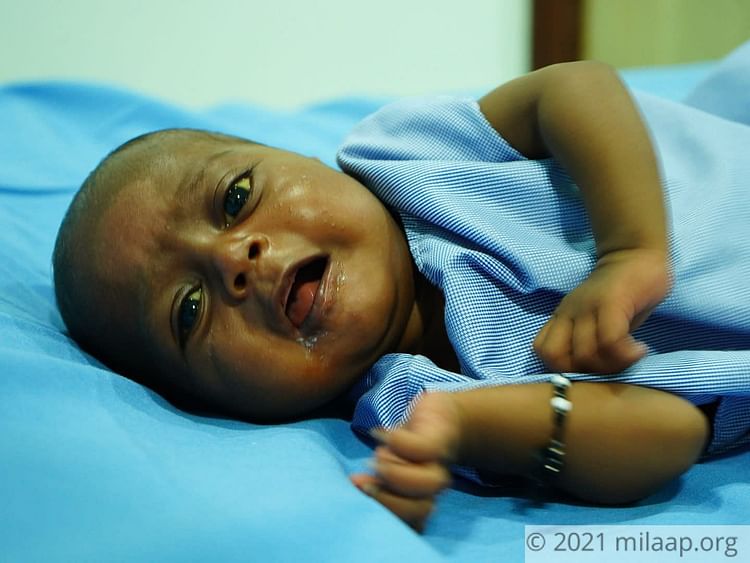 His liver is failing and only a transplant can save him
Aarav was diagnosed with biliary atresia, a chronic liver disease. His liver is rapidly failing and only a transplant can save his life. However, the cost of the treatment is something these parents can never afford.


"I sell pani puri for a living. I barely make enough to keep my family afloat in general but over the last few months I couldn't earn even that as I was travelling with my baby for his treatment. We have spent every penny we had saved for our children's future and now we are left with nothing to continue. This transplant will cost us in lakhs, something that we can't even imagine having. I don't want to but I am losing hope of saving my child." - Ajay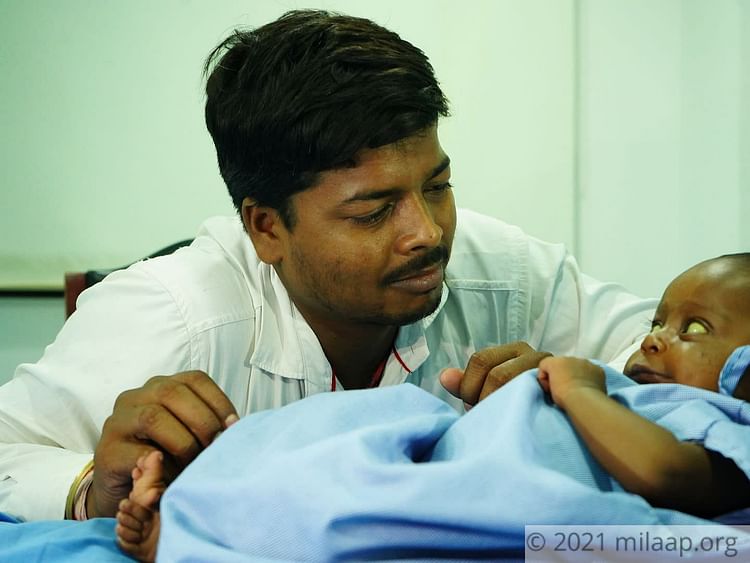 You can help save Aarav
Right now, the parents are back at their village with Aarav in Dhanbad, Jharkhand, and are desperately trying to arrange funds. They are calling every person they know to make this happen but they alone cannot do it. They need help.


"The doctors gave us 30 days time to do the arrangements. Time is running out and nothing is working for us. We desperately need help. Please help us!" - Ajay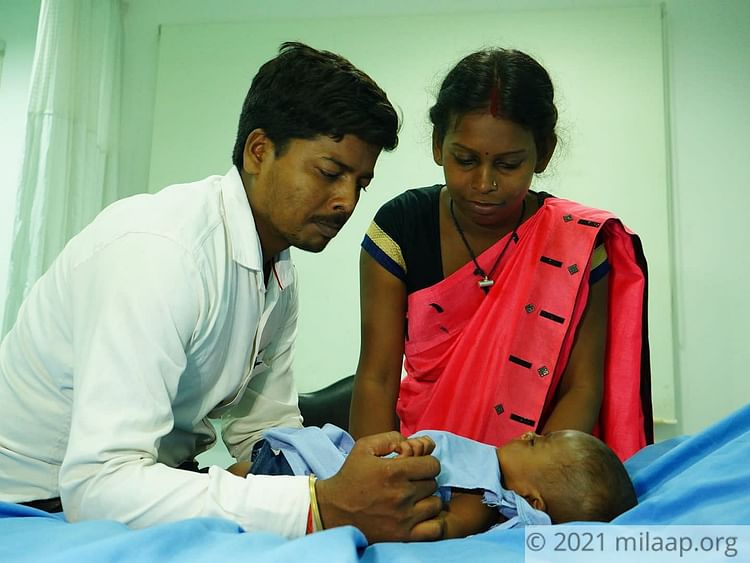 The entire cost of the treatment is around 25 lakh rupees which is way beyond these poor parents' means. But with the help of donations by kind-hearted people, this is possible. You can help. Your generous contributions can help Aarav get this transplant. Click here to donate.