Ever since she'd learned of her pregnancy, Lalitha had been eagerly waiting for her baby's arrival. When their daughter, Aadya, was born, she and her husband, Chanchal, had been over the moon - their family of three was finally complete. But the couple had been unaware of the danger lurking in the shadow of their bliss.

Less than a month after her birth, the new parents learned that their daughter's liver was failing. Aadya was diagnosed with Chronic Liver Disease and has been fighting for her life since she was only a mere infant. She urgently needs a liver transplant to survive but her parents can't afford it.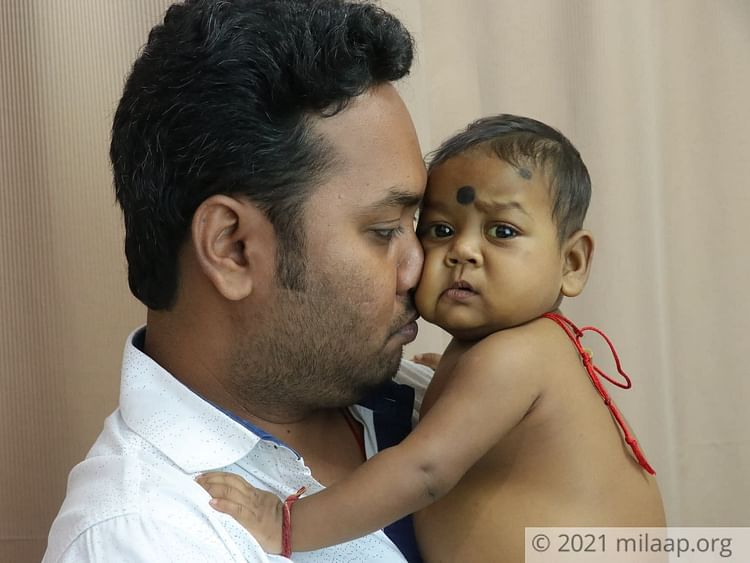 Her yellow eyes were an indication that something was terribly wrong
Lalitha was only 7 months along in her first pregnancy, when she unexpectedly went into labour in September, last year. She was told her daughter was in a breech (head-first) position and would need to be delivered via a c-section. Despite being born prematurely, Aadya was a healthy newborn with the adequate size and weight to match her proportions. But troubles began only days later.


"The doctors wrote her off as healthy, and we were excited to start this new journey as parents. We were able to bring her home and our families were very happy about having a new baby around. But only a few days later, we started noticing some unusual things. For instance, her eyes were yellow since she was born, and they only become yellower with time. When we brought this up with the doctor, he said it was common among newborn babies to have jaundice, and that she would be fine soon enough. A month later, nothing had changed, and we realised something was very wrong when the colour of her stools turned very pale. We rushed her to the hospital immediately, and she underwent several tests until it was confirmed that our 1 month old baby's liver was failing." - Chanchal, father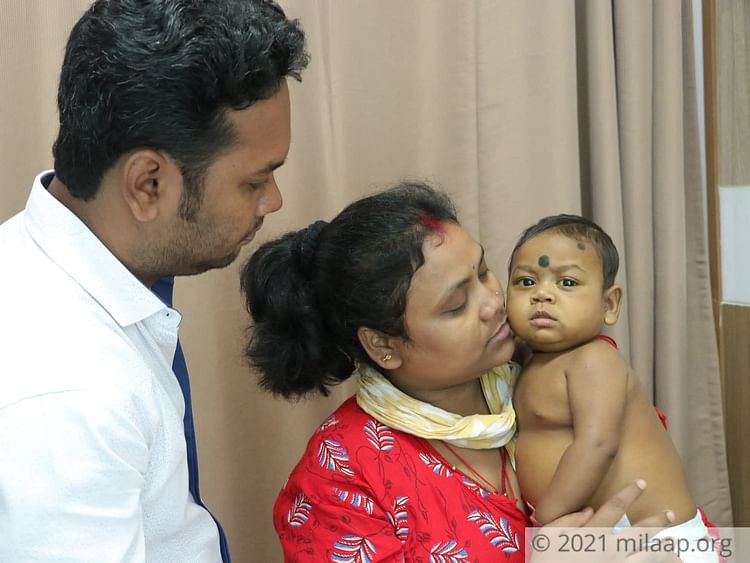 She's already undergone 1 surgery, but only a liver transplant can save her
Little Aadya's liver was infected, and it has been getting more severe with time. She was receiving treatment in her hometown of Jamshedpur, Jharkhand, but things weren't looking up. Her parents then took her to a hospital in Kolkata for treatment, where they were told that her condition wouldn't have gotten out of hand had they come in even a little earlier. Days turned into months, and Chanchal and Lalitha only grew more and more worried.


"It has only been bad news upon bad news over the past six months. I was trying to stay strong for my daughter, but I was terrified of what might happen. On one hand she had the infection, her stomach had swollen up and her stools were still pale. On the other, she needed an urgent surgery to rectify a problem in her liver and gallbladder. But all that did was only give us some time while her infection subsided, and now she absolutely needs a liver transplant. She's only 7 months old now and all I want is for her to get better and live a long and healthy life. Please help us save our baby." - Lalitha, mother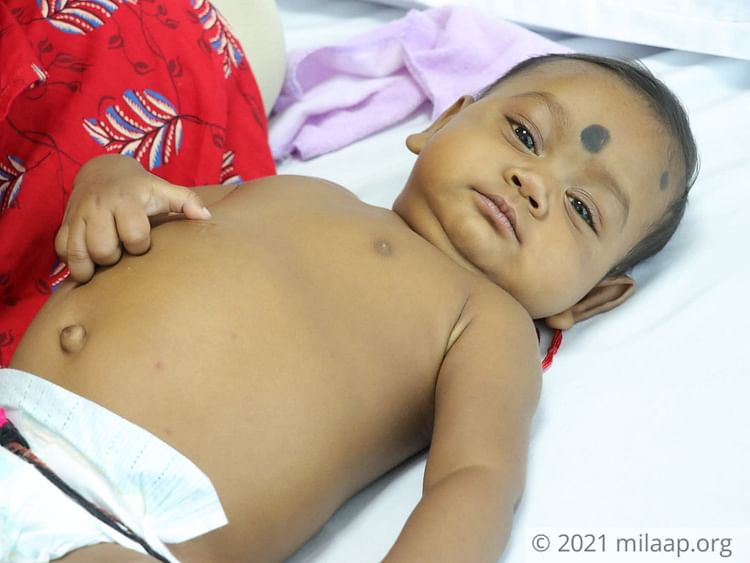 Without a job, he can't pay for his daughter's treatment
Each day is another agonizing wait for any good news about their daughter's condition. Aadya has been receiving treatment in Hyderabad, and while she is stable and on medication to treat her infection, she really needs that liver transplant and only has weeks left. Chanchal has been matched as her donor, but he is struggling to afford her treatment, which will cost about INR 20 lakhs.

Chanchal was a private employee, but the pandemic-led lockdown put him out of work. The family has been in a difficult situation without a steady income, and all that Chanchal had managed to save up so far has gone towards his daughter's treatments. He's even borrowed INR 5 Lakhs from his relatives for Aadya. He's exhausted all his options and needs your help.

Aadya's parents want her to grow up with a normal childhood, so she can paint her own future. Any contribution you make will go a long way, and Aadya will be able to get better. Click here to contribute!