"It hasn't been even a month since my child recovered from a severe disease and now again...and this time it is so much worse. Why is God punishing him like that? He is just a baby."- Varsha

3 months ago Jayanthu suffered from dengue and malaria. His platelets were dangerously down and he was admitted in the hospital for more than 3 weeks. The little child bravely battled through it and recovered just a month ago. He is now 6 months of age and is battling another deadly disease that's threatening to take away his life.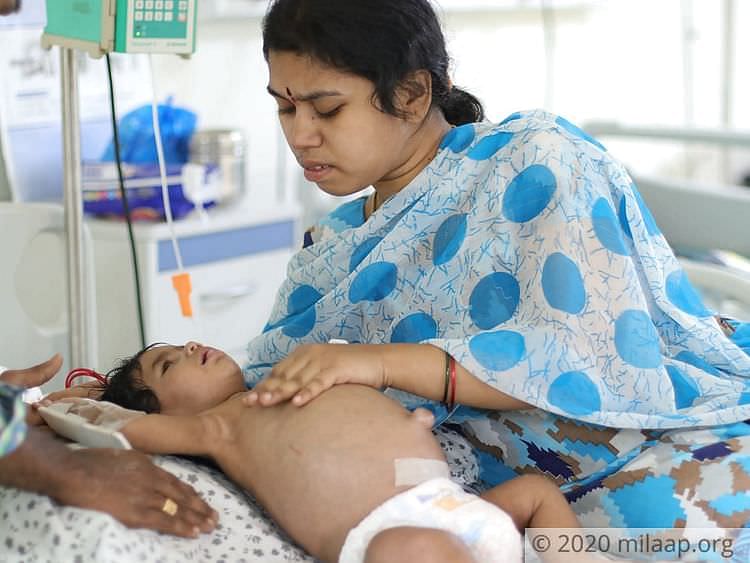 'We don't have the resources to treat your child, please take him to a bigger hospital as soon as possible, his life is in danger. His liver is failing.'
"3 weeks ago, one morning,when I picked him up to feed him, his body was burning with fever. He was crying so much and I noticed that his stomach was swollen abnormally. My husband and I rushed to the nearest hospital ad after some tests, the doctors said that my child has severe liver disease and that, they can't treat him here."- Varsha, mother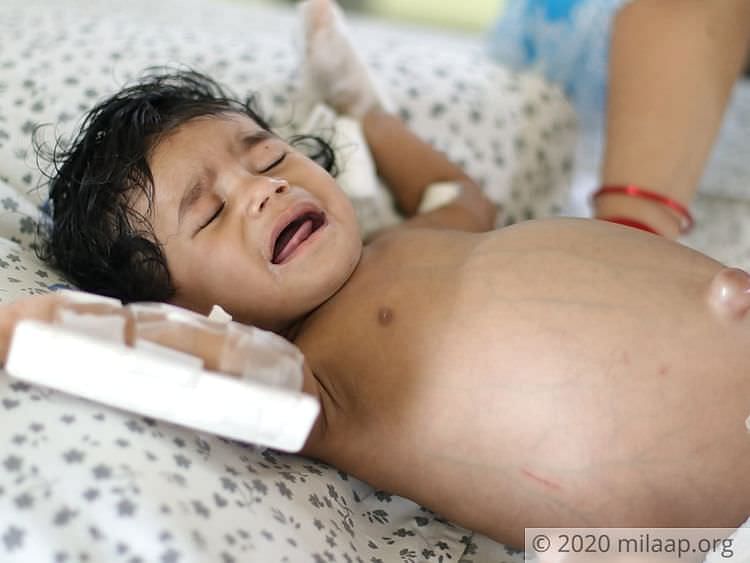 His liver disorder has only one cure- liver transplant
Everything was happening so fast and so sudden that these parents didn't even have the time to digest the fact that their newborn, who they had just named, was fighting a deadly disease.

Little Jayanthu suffers from Budd- Chiari, a rare liver disorder where narrowing and obstruction of veins of the liver occurs. Due to which this baby is suffering through immense pain. His liver is swelling up and his stomach is constantly accumulating fluids that is adding up to the pain. The doctors are trying their best to relieve the child's pain but his liver disorder has only one cure- liver transplant.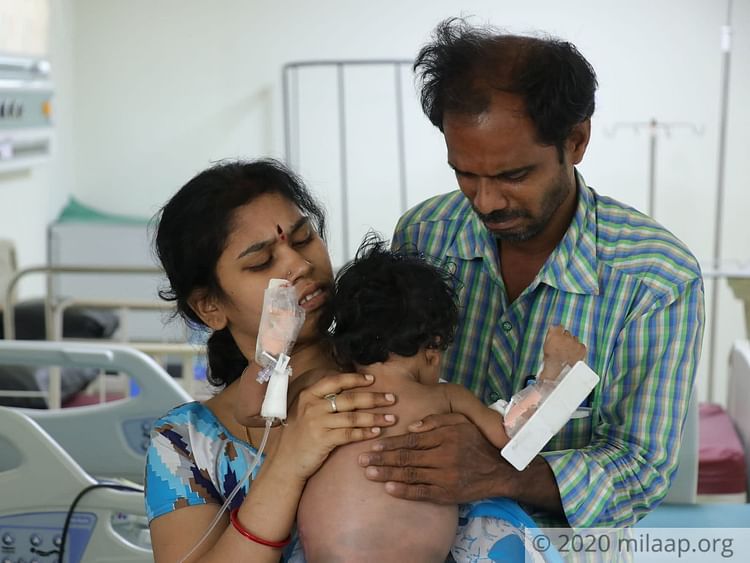 I can't take a step ahead neither can I step back, I am stuck
Narsimha is a labourer at a rice mill and earns about 9000 rupees a month, an amount just enough to put food on the table. Despite his limited income he managed to arrange 1 lakh rupees for his son's dengue treatment on interest. But this time he needs 18 lakh rupees, an amount he can never afford.


"We came to Hyderabad in an ambulance from Guntur. The cost of that alone was equal to my one month salary. I have nothing, only a few hundred rupees left. I don't know how will I ever be able to afford it. I can't take a step ahead, I don't have the money. I can't take a step back either, I can't lose my child. I am helpless and stuck. I don't know where to go. Please help me save my child. -Narasimha, father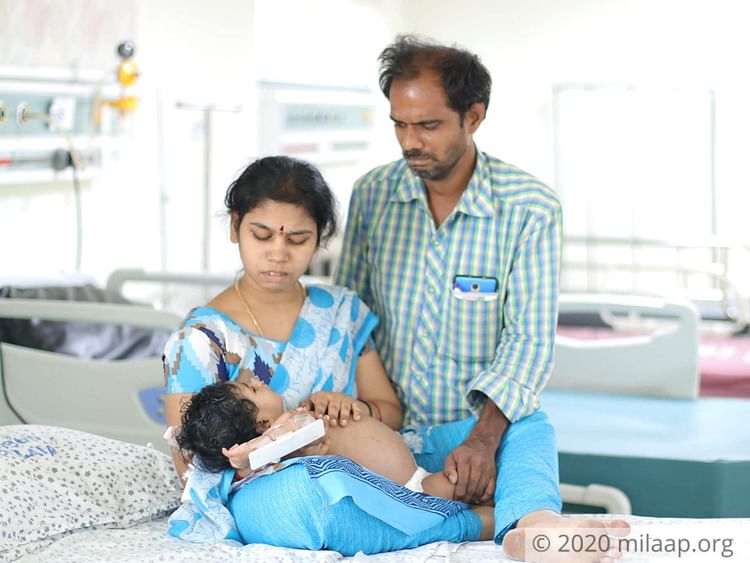 Only you can help this little child fight this rare disease. Your generous contributions can save him. Click here to contribute.