In a Nutshell
The Loan cycle on Milaap is a simple four-step process.
1. Choose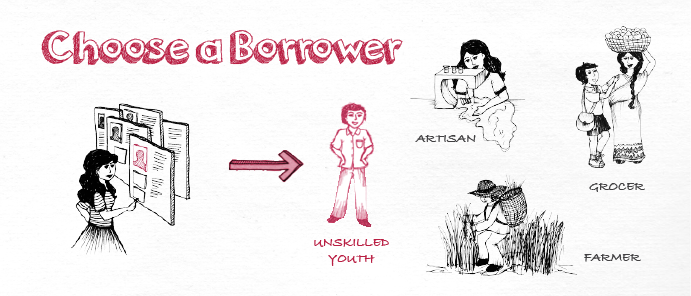 Choose a borrower to lend to from the list of profiles on our site. You could choose one based on their story or from an impact area that you feel strongly about.
---
2. Make a Loan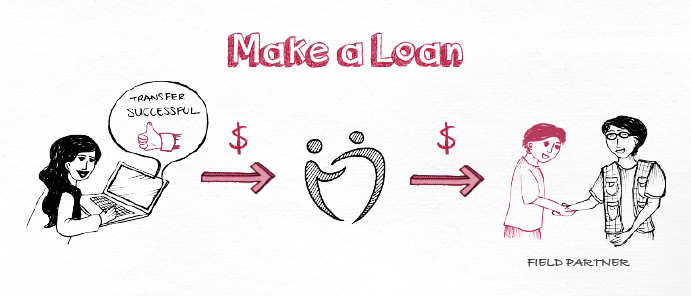 You make a loan online. We disburse the amount to our Field Partner on the ground. Borrowers receive 100% of your money and use it for the specific need they were given the loan for.
---
3. Get Repaid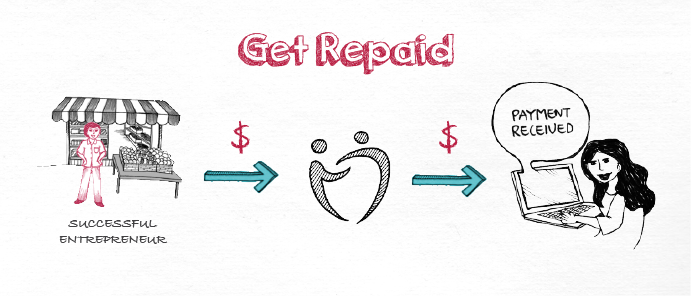 As the borrower repays the loan, the Field partner collects the repayments on the ground. These are accumulated in your account on Milaap.org, as 'Credits'. You'll receive progress updates from Milaap through your email and your Milaap account.
---
4. Re-Lend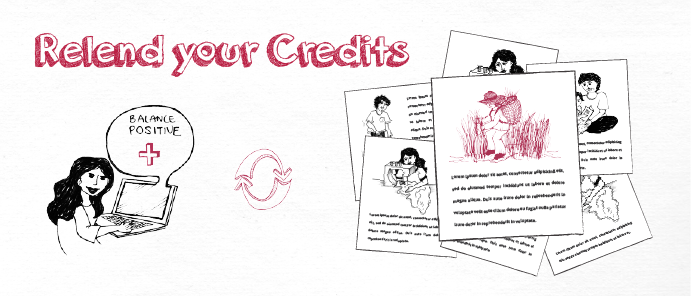 You can choose to withdraw your accumulated Milaap Credits or re-lend it to another borrower listed on Milaap. By choosing another borrower, you will keep the cycle of change going with the same loan amount.