My name is Saumya and I am here to raise funds for both my parents - Sanjay Bansal and Vandana Bansal (Arya) who are 56 & 50 yrs old resp. My father is born and brought up in Indore and mother belongs to Bharatpur, Rajasthan.

The last month has been very challenging for our family. First it was my mother Vandana who was admitted to MGM Chennai, and now couple of days back my father Sanjay Bansal's condition deteriorated and he too was diagnosed with same severe COVID induced Pneumonia and respiratory failure. He was on Ventilator support from the last 10 days. But he also had to be put on artificial lungs support ECMO (Extracorporeal membrane oxygenation), and was airlifted to Chennai on late Saturday night (29/05/2021) to the same hospital where mom is being treated (MGM Healthcare, Chennai). Currently they are both on ECMO treatment which costs around Rs 60-70 lakhs at an average cost of 1.75 lakhs to 3 lakhs per day per person.

Until now, our family has spent a lot on their treatment from all we had. In the coming days, we would need additional 1 crore for papa's further treatments. Our savings have been exhausted and we have so far managed with the help of family and relatives but now we would need more help. The treatment cost is exorbitant. But as a family, we can't let go. We will do everything possible for them.

Like they say - No amount is less right now, every penny matters. Sometimes a small bit can make a huge difference in someone's life. We request you to donate any amount you can for their treatment. It would also mean the world to us if you could also share our fundraiser link with your family and friends too.

Last but not the least please pray for their recovery. Prayers are magic that work in ways we don't understand.
NOTE: When you make a donation, it automatically shows a tip amount below. You can change that yourself to zero - just scroll the arrow next to it, select Other and then make the amount zero below.
*************************************************************************
My mother was tested positive for COVID a month back and have now been diagnosed with Severe COVID Pneumonia and Respiratory Failure. Currently she on ventilator and ECMO support at MGM Hospital, Chennai. Hospital is heading towards lung transplant as her lungs are severely damaged. Unfortunately my father is also in almost similar situation and is currently on ventilator in Bombay Hospital, Indore.

In the last 15 days we have already spent over 45 lakhs for her ICU treatment and air ambulance. Somehow we have arranged these funds from savings and loans from close family members. Next few days are very crucial for us and we will need another Rs.10,000,000/- (1 crore) more for the ECMO and other critical care including lung transplant of my mother.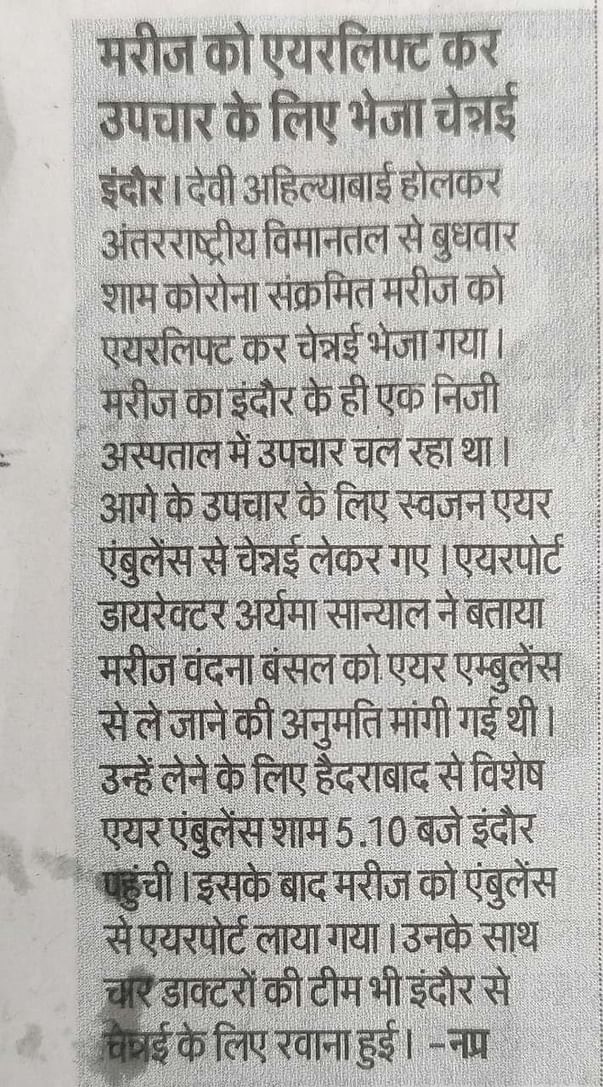 Please come forward to support my cause. Every rupee counts no matter what. Your Small Help Can save her life. Any contribution will be of immense help. Do contribute and share this campaign link with your friends and family.