'We cannot help everyone but everyone can help someone'
हम हर किसी की मदद नहीं कर सकते लेकिन हर कोई किसी की मदद कर सकता है.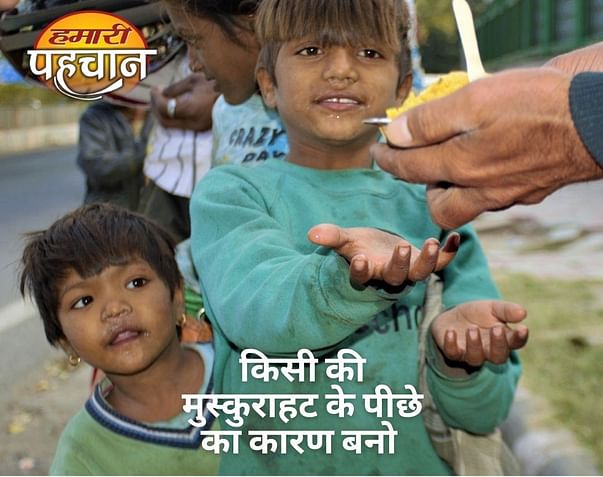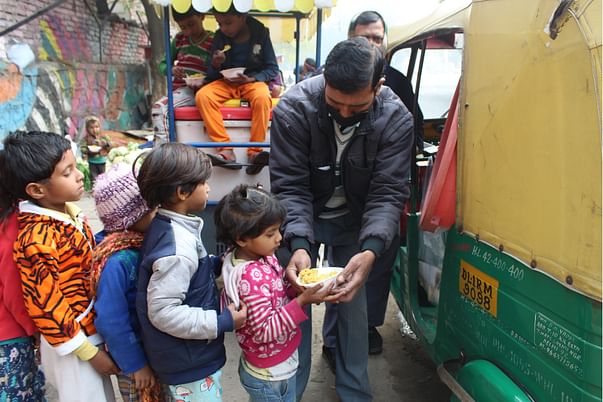 The basic necessities for a human life is to fulfill the needs of food, fabric and firm i.e., the 3F Formula. Everyone works hard, earns money to find some food to strive their hunger, to buy clothes to wear and live under a roof. If any of the three are not fulfilled a person's life may lead to death or become extremely ill.
One such among 3F is food. Many of us are in a position to fulfill the dire basic needs and have meal three times a day on time to time basis. But can you people believe that each year, 15 million children die of hunger-related causes. This means that, every day, throughout the world, 40 000 children die.
After steadily declining for a decade, world hunger is on the rise, affecting 9.9 percent of people globally. From 2019 to 2020, the number of undernourished people grew by as many as 161 million, a crisis driven largely by conflict, climate change, and the COVID-19 pandemic.
A person can survive for 8 to 21 days without food and water and up to two months if there's access to an adequate water intake. Modern-day hunger strikes have provided insight into starvation.
Among many not to say, food crisis is major problem across the global we are facing. Due to lack of nutritious food children are suffering from child wasting, child stunting and undernourished one's.
Many of them see children begging for the food at traffic signals, streets, rush populated areas, go to each house for food. Children are begging with their hands instead of going to school with slate/books in their hand. Children starving with their stomach for food for days.
In the 2021 Global Hunger Index, India ranks 101st out of the 116 countries with sufficient data to calculate 2021 GHI scores. With a score of 27.5, India has a level of hunger that is serious.
We all by knowingly or unknowingly waste little amount of food in a day. That little amount can help the needy to fulfil hunger of others. Food wastage is also big problem for food crisis, truly speaking people don't bother or think about it. We know how much we ate or a person eats daily to fulfil his hunger. Little or curtailing our expenses and spending those miniature expenditures on food can some extent solve the hunger problem.
Atleast look for persons in your locality, community or surrounding rural areas, people in below poverty line who cannot afford for a day meal. Afford them with the food or a helping hand by providing them with basic needs. If you people do not find such people and any other unavoidable circumstances stopping you from it, but wanted to help others in other parts, we are with you for supporting this cause and take forward on behalf.
I, Veena Nama, witnessed food problems children are facing in city surroundings of Hyderabad, wanted to help them to have a day meal with nutritious food intake. I decided to contribute my fund to them through an NGO and raise funds with other supporters as fund raisers to be part in achieving zero hunger index in India.
So, I have decided to help them with the monthly distribution of Ration.

Basic necessities for 1 family: Rs.2199/-
Basic necessities for 10 families: Rs.21990/-
Basic necessities for 35 families: Rs.76965/-

Ration for 1 family includes:
( Three types of Pulses, Rice, Atta, Eggs, Tea, Sanitary Pads, Soap, Shampoo, Cloth, and Utensils washing powder)

No amount is big or small, it's the contribution that matters! You can donate for a one time meal i.e. Rs.50/-
If you have any queries then reach out to me: shruti.hamaripahchan@gmail.com
You can check out the social media channels of Hamari Pahchan NGO: