A Train is all that is needed. A train that is homeward bound. The migrant citizen worker stuck in another city, with no livelihood and with the monsoons coming up requires our help to get home. Many are permanent migrants staying in Mumbai with homes here. But they live in the slums, in shanties and hovels to eke out a living. We have been fighting to get them to get a ride home but have faced immense opposition. From unnecessary paper work demanding to know why they wish to go home to rejection on the basis of small detailed address proof being unavailable.
After weeks of working around these issues we have finally received a go ahead. But alas too late. The last of the FREE SHRAMIK TRAINS departed and governments both again claim helpless ness from a monetary point of view
We at Hunger Collective do not wish to give up at this stage and are fund raising to get the money to pay the Indian Railways Rs 15 lacs asked for. We have raised through big hearted donors like yourself about 7 lacs. We need to raise the balance 8 lacs plus money for food on the journey.
DO HELP US RAISE THE MONEY TO GET THEM HOME. In case any additional is raised we will be planning one last train for those left behind.
ABOUT HUNGER COLLECTIVE
Due to the lockdown, migrant labourers, daily wage earners, transgenders, the differently-abled, agricultural labourers, sex workers and orphans among others, have been disproportionately affected. With over 40 crore people estimated to be pushed deeper into poverty in hard-hit India, even one square meal is a struggle for most.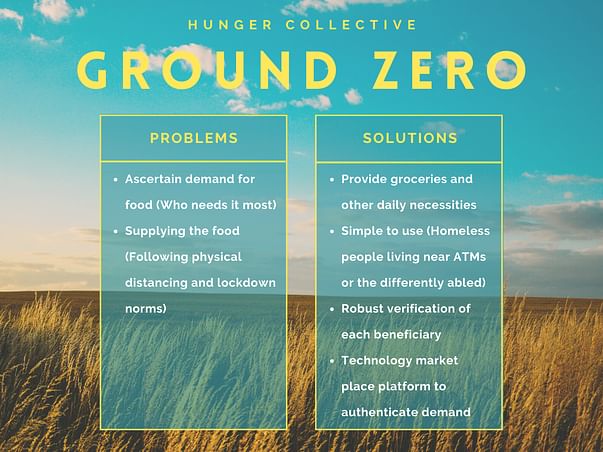 We have provided over 75,000 people with food, medicines, rations and essentials over the last two months with 10-15 of our volunteers working tirelessly across regions, joining hands with our advisors. They include
Vijaya Devi, Zia Hajeebhoy, Deepa and Milind Soman and Dr. Anil Menon
among others, who have supported us in scaling our intervention and reaching out thus far.
Our aim is to reach out to over 2 lakh people in 2 weeks through the collaborative efforts of 3 institutions -
ImpacTree
,
Educo
and Ci-metrics as well as government school management committees. We ensure that we provide to those who need them most by verifying each beneficiary and entering them into the system.
Helped organise trains from Mumbai to Villipuram for 250 stranded Tamilians, including 60 children below 5 years of age and 10 pregnant women. Currently we have sent trains with over 5100 migrants to Tamil Nadu over the last week
Provided ration kits to 2300 families in Geeta Nagar and Dharavi, Mumbai which are COVID-19 hotspots and 1000 families in Lalbaug - Kalachowki, Mumbai.
Supplied 1500 sanitary pads to commercial sex workers and poor women.
Supplied 600 PPE kits, oxy meter, BP meter, Face Shield and masks to doctors and front line workers
How will your donation help?
Sponsor medicine/ration kits required for those in need
Contribute to large-scale donations such as those done in Dharavi, Sangli, Satara, Roha, Lalbaug and so on
Engage suppliers to source and distribute food grains to key demand locations
Ensure migrant workers get home safely
Expand the reach of our existing network through volunteers across India
Any and all contributions within your capabilities will be used to ensure that our fellow citizens go to bed with hope for a better and healthier future.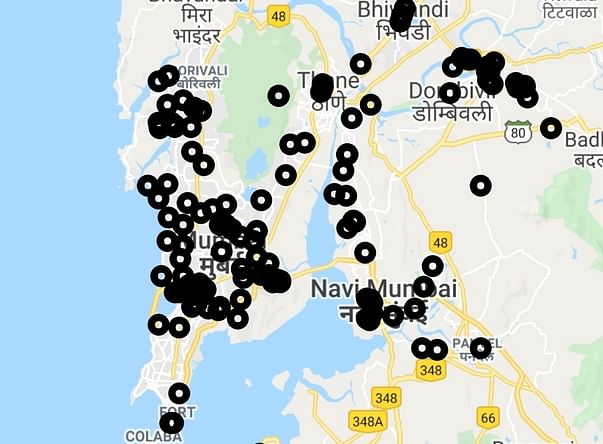 Areas covered include Mumbai, Delhi, Pune, Faziabad, Arrah, Maheshwar, Roha, Satara, Sangli, Udgir and we are still in the process of expanding our network.
To know more/participate in this movement for your country, click on
http://hungercollective.com/