India has struggled to reduce undernutrition and micronutrient deficiency diseases. This is evidenced by the fact that in 2021, Global Hunger Index, India ranks 101st out of the 116 countries with sufficient data to calculate 2021 GHI scores. With a score of 27.5, India has a level of hunger that is serious. India trails behind its South Asian neighbors Pakistan, Bangladesh and Nepal. In addition to this, India is home to almost one-fourth of the world's chronically undernourished people (195 million undernourished). Coupled with the fact that 4 out of 10 children in India do not meet their full potential due to chronic undernutrition or stunting,
Food and Agriculture Report, 2018 stated that India houses 195.9 million of the 821 million undernourished people in the world, accounting for approximately 24% of the world's hungry. Prevalence of undernourishment in India is 14.8%, higher than both the global and Asian average.
It had been reported in 2017 by the National Health Survey that approximately 19 crore people in the country were compelled to sleep on an empty stomach every night.
Moreover, the most alarming figure revealed is that approximately 4500 children die every day under the age of five years in the country due to hunger and malnutrition, amounting to over three lakh deaths every year, owing to hunger, of children alone.
India slipped to 101st position in the Global Hunger Index (GHI) 2021 of 116 countries, from its 2020 position of 94th.
Causes of Malnutrition:
There are multiple dimensions of malnutrition in India that include
Calorific deficiency- Though the government has surplus of food grains, there is calorific deficiency because the allocation and distribution is not proper. Even the yearly budget allocated is not fully utilized.
Protein hunger- Pulses are a major contributor to address protein hunger. However, there is not enough budgetary allocations done to tackle the problem. With Eggs missing from menus of Mid-day Meals in various States, an easy way to improve protein intake is lost.
Micronutrient deficiency (also known as hidden hunger): India faces a severe crisis in micronutrient deficiency. Its causes include poor diet, disease, or increased micronutrient needs not met during pregnancy and lactation.
With the increase in the number of COVID-19 and Omicron cases, underprivileged families are badly affected. People lost their jobs due to the outbreak of Pandemic as lockdown was announced in the country.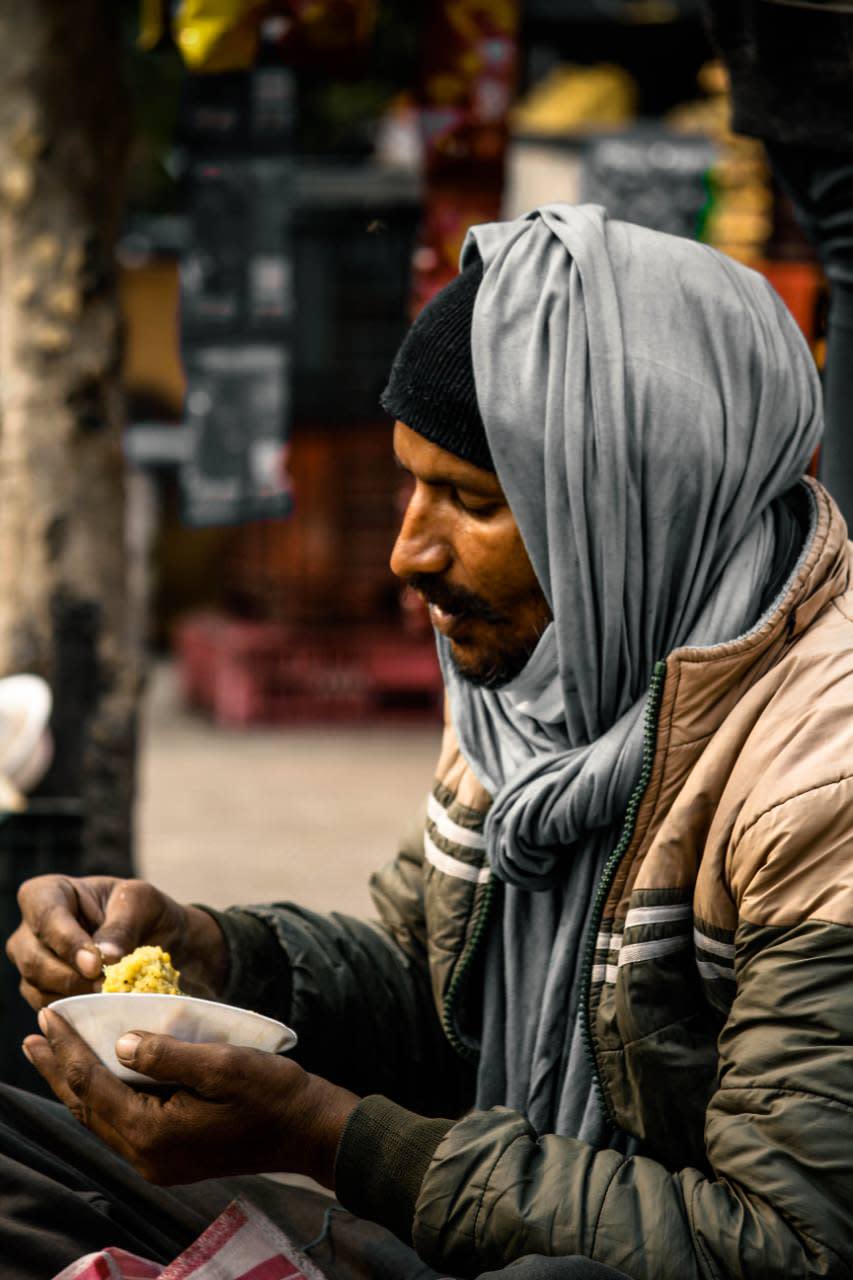 With the on and off of lockdown/curfews and COVID-19 situation, there is no stability in the working conditions in the society and hence people are left with no jobs which is not only affecting their mental health but physical health as well
In a population of more than 2,00,000 underprivileged people residing in slums around South Delhi with approx. 5-6 members in each family and at least 2 members without a job is an unfortunate situation that is alarming and needs attention, therefore, I, Supriyo Paul, a Volunteer at Hamari Pahchan NGO has started this campaign to feed every human that I can. My goal is to let everyone have a meal before they sleep.
Recently, through a survey, it has brought to my attention that HUNGER is a major problem. So, I have decided to help them with the monthly distribution of Ration/Meals
Basic necessities for 1 family: Rs.2199/-
Basic necessities for 10 families: Rs.21990/-
Basic necessities for 35 families: Rs.76965/-
Ration for 1 family includes:
( Three types of Pulses, Rice, Atta, Eggs, Tea, Sanitary Pads, Soap, Shampoo, Cloth, and Utensils washing powder)
No amount is big or small, it's the contribution that matters! You can donate for a one time meal i.e. Rs.50/-
Thank you!