YouWeCan Foundation is a non-profit organisation established by cricketer and cancer survivor Yuvraj Singh. The YouWeCan movement started as a simple idea from Yuvraj Singh's hospital bed while he was undergoing treatment for cancer in 2012. With time, it has grown into a national movement having impacted over 350,000 people.

We conduct cancer screening and awareness camps in multiple locations across the country. We also provide financial support for cancer treatment of children from underprivileged backgrounds through our empanelled hospitals pan India. Through our initiatives, we strive to support all people to fight cancer regardless of their socio-economic or ethnic background through a wide range of national projects focussed on awareness, early detection, patient support and survivor empowerment.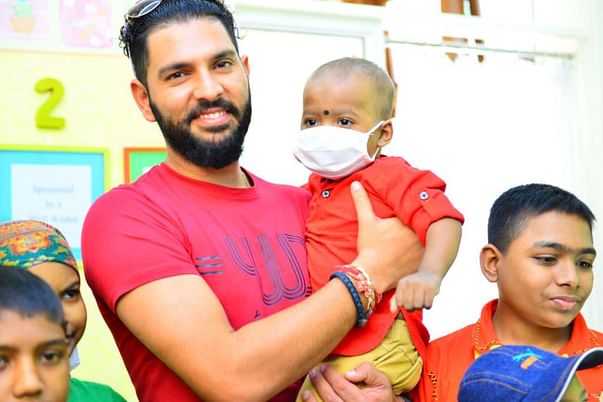 Vision
To build an India empowered to defeat cancer.
Mission
To empower all people to fight cancer through awareness, prevention, early detection, patient support and survivor empowerment.

Our Impact
150,000 people screened for different types of cancer
1,25,000 students sensitized in anti-tobacco workshops
24,000 men counseled for tobacco cessation
30,000 women sensitized on breast cancer
150 cancer survivor students reintegrated to school through scholarships
30 children provided financial aid for their cancer treatment since 2019
Why Cancer
Cancer figures among the leading causes of death worldwide, accounting for 9.6 million deaths in 2018.
India had an estimated 1.16 million new cancer cases in 2018, according to a report by the World Health Organization (WHO), which said that one in 10 Indians will develop cancer during their lifetime and one in 15 will die of the disease.
70% cases of cancer are detected when they are in advanced stage
85% of Indian families can not afford the cost of treatment of cancer
One of the major causes of cancer spreading so rapidly in our country is lack of screening, awareness and timely intervention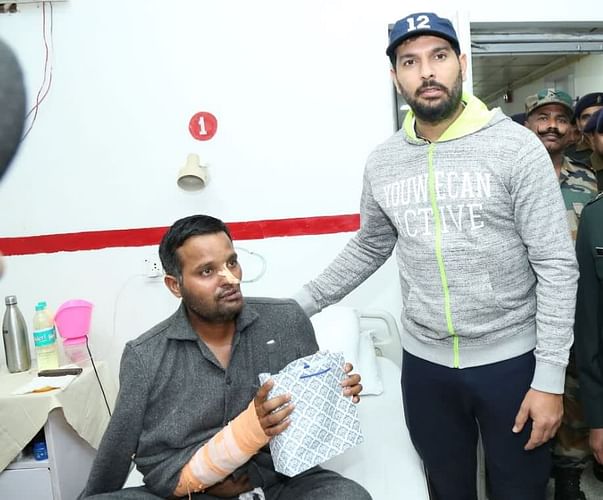 Our Fundraising Campaign
The Covid-19 pandemic has had a devastating effect on cancer patients across the country. Surgeries have been delayed, access to treatment restricted due to movement restrictions and cancer wards were converted into covid-19 patient centres. Furthermore, large amounts of funding reserved for cancer patient support was diverted to Covid-19 relief. These factors have had a major impact on the already stretched and under resourced healthcare infrastructure in the country. As always, the worst affected were those cancer patients belonging to the most impoverished backgrounds- the poorest of the poor.

Hundreds of thousands of cancer patients from underprivileged backgrounds require urgent support. Your donations will give them an opportunity to fight. This is the time for the entire country to come together in support of these patients. Funds raised through this campaign will be used to grow our team and scale our efforts to reach thousands of more patients across the country. Donors will receive regular updates on utilization of funds.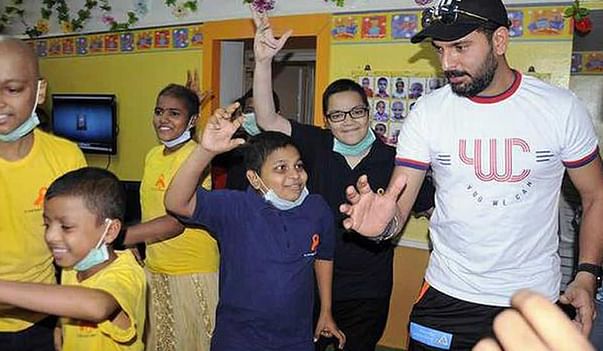 (For queries around token of gratitude, please reach out to us on
info@youwecan.org
)Token of Gratitude:

We would like to send you a token of gratitude for joining our fight against cancer.
All Donors

Donation above INR 20,000

Miniature Bat signed by Yuvraj Singh

Donation above INR 50,000

Miniature Bat signed by Yuvraj Singh

T-shirt signed by Yuvraj Singh

Donation above INR 1,00,000

Full Sized Bat with a personal written message, signed by Yuvraj Singh

T-shirt signed by Yuvraj Singh

Donation above INR 5,00,000




Pre-recorded video message from Yuvraj Singh

Full Sized Bat with a personal written message, signed by Yuvraj Singh

TShirt signed by Yuvraj Singh