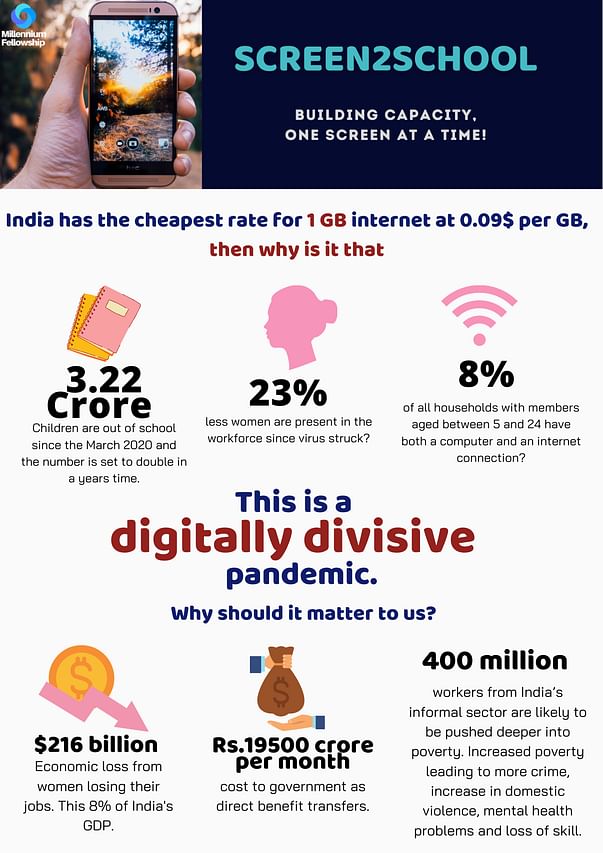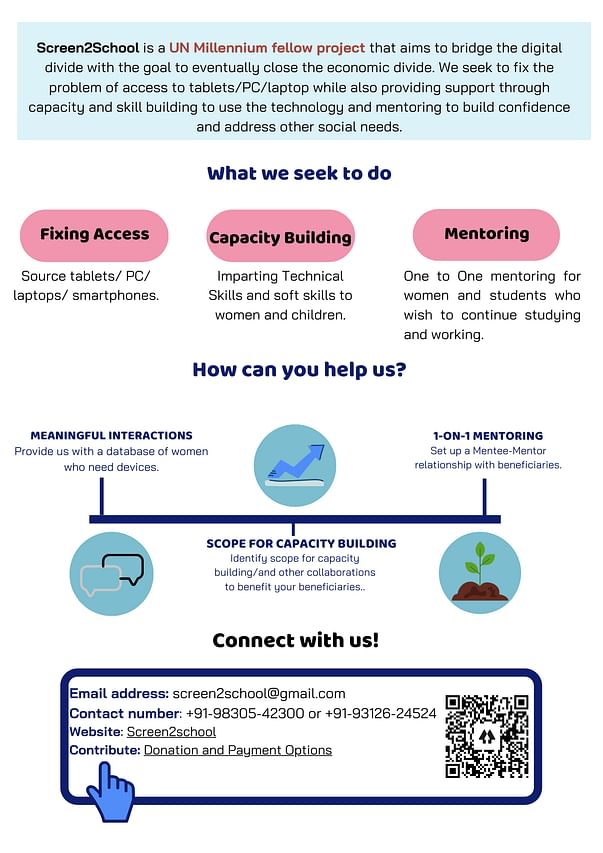 Digital Divide in India has disadvantaged countless women and children over the years, and especially during the COVID-19 pandemic.
Screen2School is a Millennium Fellowship project, advancing Sustainable Development Goal 4: Quality Education and Sustainable Development Goal 8: Decent Work & Economic Growth. United Nations Academic Impact and Millennium Campus Network present the Millennium Fellowship to elevate undergraduate leaders and shape the change maker within each one of us. Young leaders globally take on a challenge, collaborate and take action to achieve sustainable development goals in our communities. Our goal is to provide underserved women and children access to education and employment opportunities by bridging the digital divide and building their capacities through skill development.
We can only accomplish our goals with your support. You can help us through your valuable donations which will be used to procure internet packages as well as gadgets and create a positive impact in the lives of these women and children.