Good hygiene is the first line of defense against COVID-19. We all need clean water to wash our hands, keep our homes and hospitals clean and protect against COVID-19. But many people struggle to access this vital resource, putting them at risk.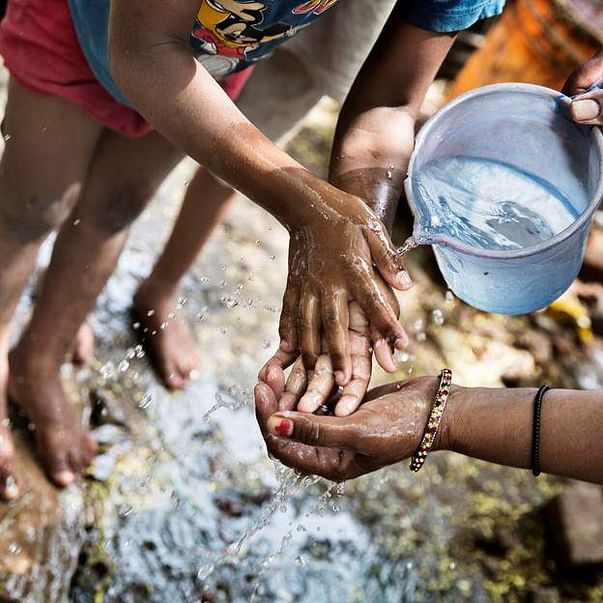 As India fights the COVID-19 pandemic, there are millions across the country who do not have access to clean water and soaps to maintain good hygiene.
2 in 5 households in India lack handwashing facilities with soap and water
Globally, 40% of households still don't have handwashing facilities with soap and water, and just 19% of people wash their hands with soap after defecating. Less than half of the health care facilities (i.e. 43%) lack basic handwashing essentials, like soap and water. This makes good hand hygiene impossible for millions of people, contributing to the spread of infections.
To contain the spread of the virus, a crucial step is to maintain the required hygiene standards and spread awareness. A large section of the country, which is also the most vulnerable to such diseases due to the lack of resources, has little or no access or knowledge on hygiene practices and amenities required to prevent Coronavirus.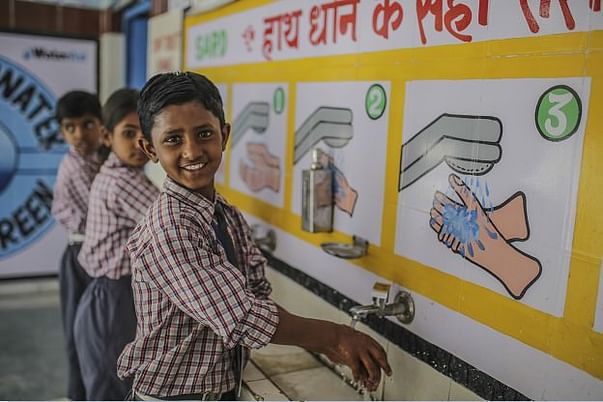 At WaterAid India, over the last three decades, handwashing with soap and clean water has always been a critical part of our programmatic work across the country. In the face of the threat posed by COVID-19, our teams are urgently scaling up to install handwashing facilities in areas where people need them the most. We are also working towards public awareness campaigns at the grass-root level to ensure that everyone, everywhere knows how important it is to wash their hands with soap, when to do it and how to do it right.
https://youtu.be/nHVIK8fbk9U
We are working fast, across 13 states, to install handwashing facilities where they're needed most; to provide the essentials so people can wash their hands thoroughly; to share the simple but vital steps we must all take to keep each other safe and halt the spread of coronavirus.
What we're doing
Install handwashing stations at health care facilities, densely populated public areas, and in rural locations, in anticipation of an increase in cases.
Protect the most vulnerable communities by making sure they have essentials like soaps, hand sanitizers, and disinfectants.

Provide technical support and advice to governments and government-led organizations to promote hygiene in regions where we work, campaigning to control or prevent the spread of COVID-19. At the heart of this, we will be promoting the importance of good hygiene to the public, including handwashing with soap, using digital and social media to amplify hygiene messages.
The main barrier of not washing hands is often the lack of awareness about the effectiveness of soap, water, and washing hands for 20 seconds. People may simply not realize how specific handwashing actions can prevent the spread of infectious diseases. Awareness may also not be enough on its own. We do need to consider the availability of infrastructure. In some instances, there are practical barriers to handwashing — the absence of water and soap. People may be aware of what they should do but are unable to follow through.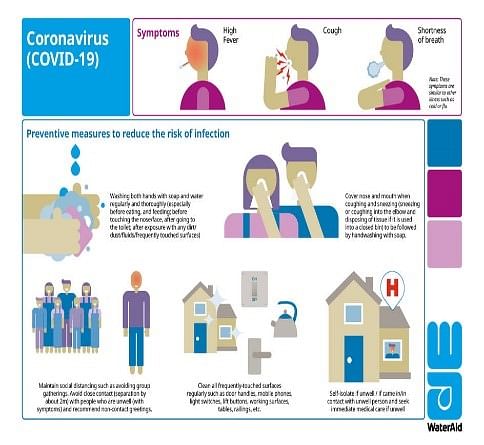 Simple solutions make a difference. They save lives. They will save lives today as we all grapple with the implications of coronavirus. But also tomorrow, and well beyond. WaterAid India is looking at installing handwashing stations in Schools
Unit cost of 1 station = INR 19,000
User per intervention = 100
Total units to be installed = 50
Total funds required = INR 9,50,000
Make an emergency donation today and support our hygiene efforts.
Help us save lives….