Myself Varshitha. S. N from India. I am an athlete, I practice a martial art called Taekwon-do, Korean Martial Art.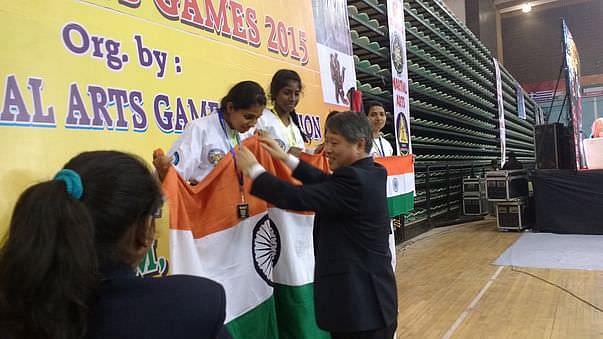 Since from2013, I'm practicing and I've achieved a lot in this field state, national and international tournaments. But our government is not supporting funds wisely. And many good players are suffering to take part in the events because as they are financially poor but very talented, hardworking but they are not getting proper support for finance.
We don't get sponsors and as we see people love cricket more than other sports. They give high Preference for cricket. The reason behind this crowdfund is to help the participants who are struggling financially.
Please support us. Thank you.