Background:
Tadipatri is a small town in Andhra Pradesh with a population of around 2,30,000 people. Bhagavan Sri Ramana Maharshi Ashram Trust is a local trust, carrying out its noble activities since 1982. The Trust is well-known for its residential school for orphaned children and spiritual home for the elderly (see
here
and
this gallery here
).
Along with providing a good life for underprivileged children and the elderly, Bhagavan Sri Ramana Maharshi Ashram Trust also carries out several other humanitarian activities such as feeding the poor and the needy, offering medical aid to the sick (free of charge), etc.
Current situation:
Due to the recent coronavirus crisis, the number of people deprived of their basic daily meals has significantly increased. Everyday, the Ashram's team is feeding around 500 poor and needy people in the nearby localities, e.g., at a nearby government hospital, in a nearby small village called Akkanna Palli. It costs the Ashram's team between 20,000 INR - 25,000 INR (that is, around 300 USD) everyday to arrange food for approximately 500 people.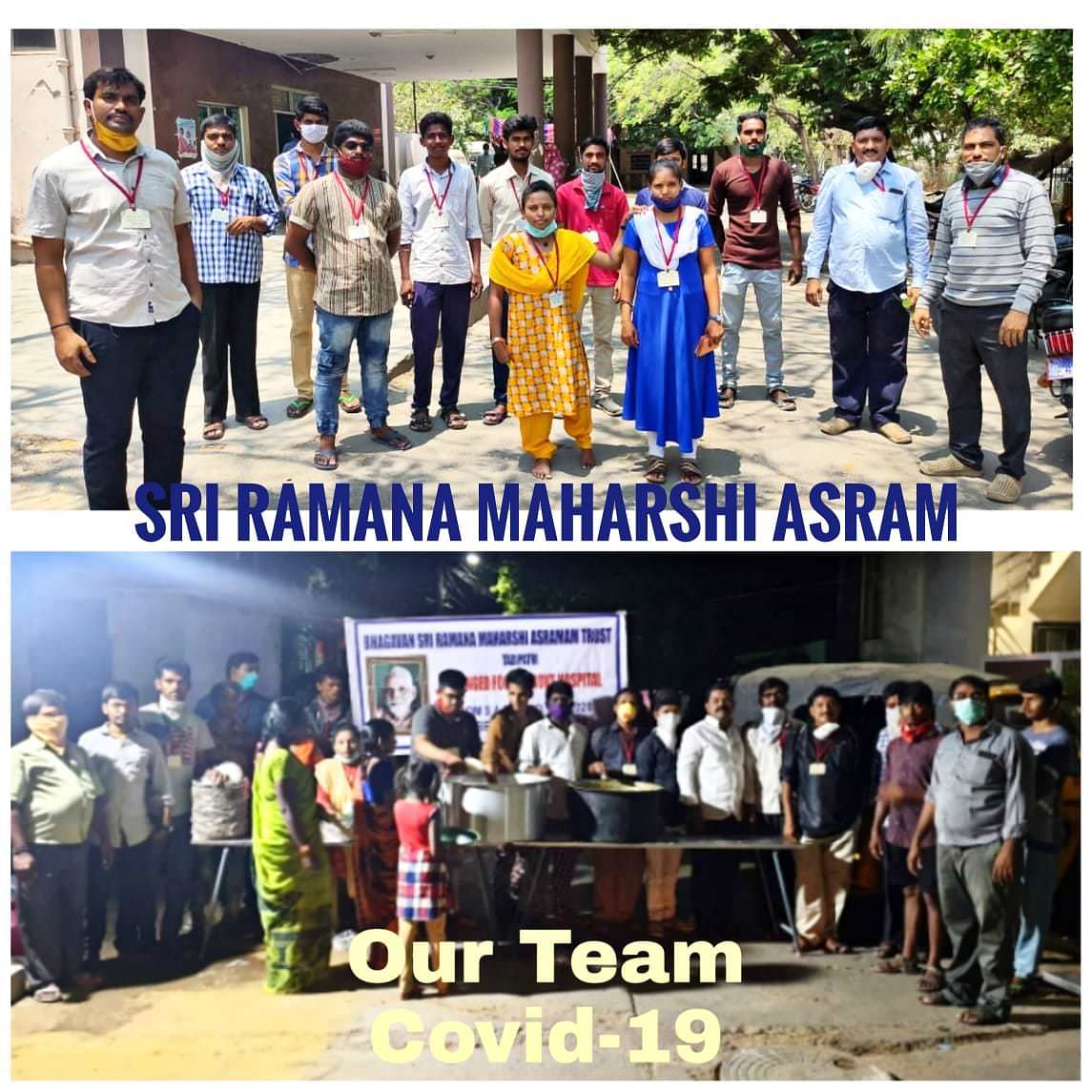 We should be grateful that we have the privilege of eating all our meals during this crisis. Let us help the underprivileged to eat their meals by donating whatever amount we can. If we together reach the goal of
5 lakh
INR by
15 May 2020
, the Ashram's COVID-19 team can continue its services, thanks to you, for
20-25 more days
! The financial aid provided by you goes directly to the intended purpose.