With the wide spread of the pandemic (COVID-19) Police Officers, Health Care Workers, Grocery Store Workers, Gas Station Employees are the most vulnerable to Covid19 as they are stepping outside every day for our safety and fulfilling our basic requirements.They wear fase mask but in absence of face shield, major area of their face is exposed which may lead to infection through mucous membranes – eyes, nose and mouth.Keeping in mind the huge shortage amidst this lockdown period, we came up with an innovative Face Shield Design that can be used by Frontline Heroes.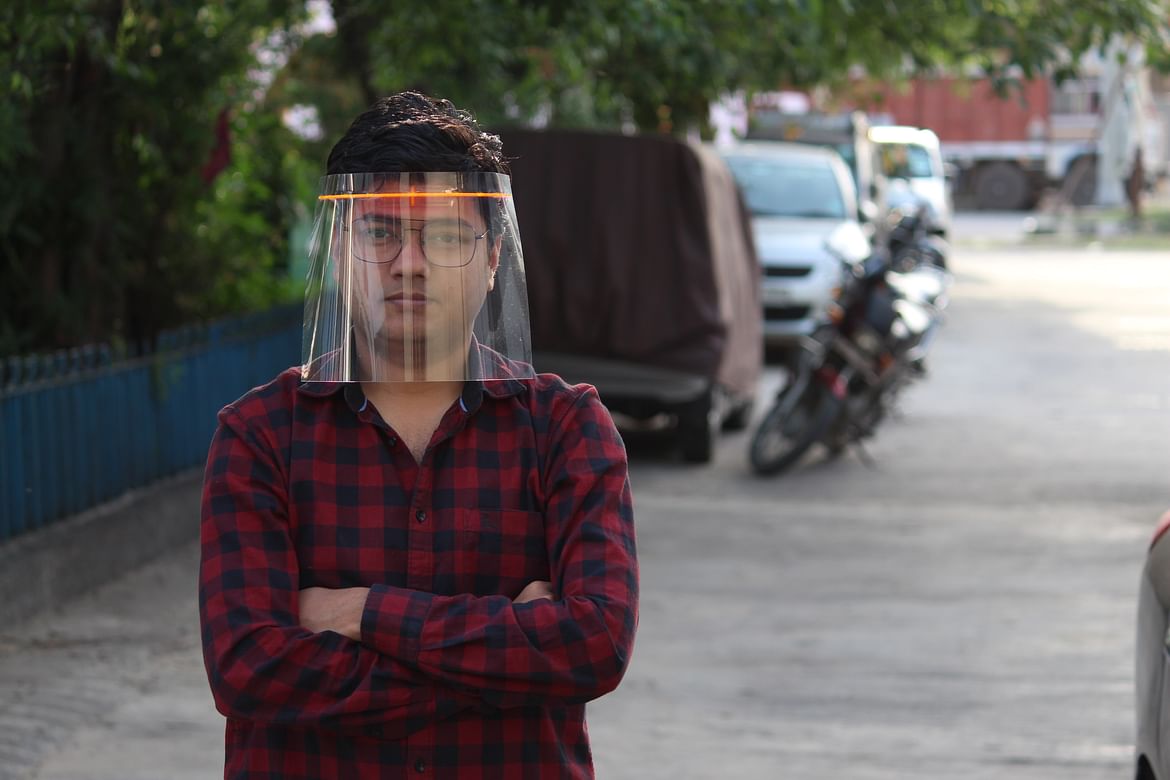 CovER which stands for Covid19 Emergency Rampart-has been designed which prevents direct splatter from respiratory droplets such as coughs and sneezes.
Rampart means a wall of defense and
CovER
here is the wall of defense standing between Covid19 and our Corona Warriors. It covers the entire face of the person wearing it minimizing chances of infection.
This Video explains CovER's design -
https://youtu.be/9yeeWNXa6OU
Why should one wear a face shield?
Click this link for the answer.
https://youtu.be/Mk__M8cNhuA
Following are the features and benefits of the Face shield-
1.Breathable Plastic Support at forehead provides comfortable wear.
2.Very light to wear. Weight < 40 grams.
3.Elastic Strap with size adjustment.
4.It provides ventilation on the top to prevent 'Visor Fogging'.
5.Can be washed/sanitized and reused.
6.Made using Medical Grade Acrylic.
7.Goes through 4 Stage Sterilization including Disinfectant Dip and Ozone Treatment in Final Stage.
Cost of each Face Shield = INR 120
Total Cost = 2000 x 120 = INR 2,40,000/-
Fundraiser Goal = INR 2,40,000/-
This project for our Corona Warriors started from our residence lab
Canvas of Dreams in
colaboration with
Orangewood Labs
using various in-house equipment to support this initiative. We came up with this design after few iterations. 300+ pieces of these shields have already been donated to Petrol Pumps, LPG Gas Stations, Pharmacies, Grocery Stores, Police Officers in Delhi.
Please support us. It can be in any form. You can also help us source raw material or help with logistics as well.
We can fabricate around 200 pieces a day.
We want to run this initiative further with a goal to distribute 10000+ pieces in 178 Territorial Police Stations and 170+ hospitals in and around Delhi NCR region.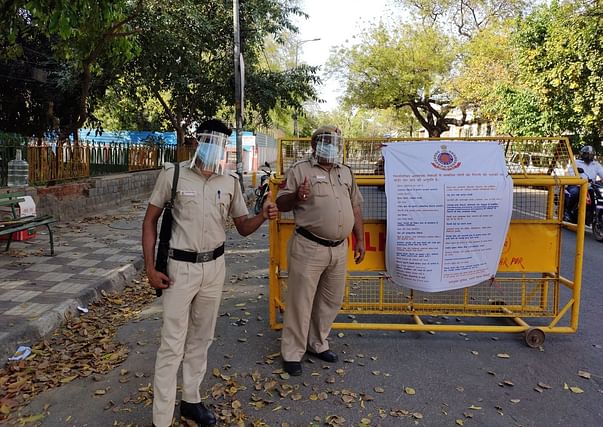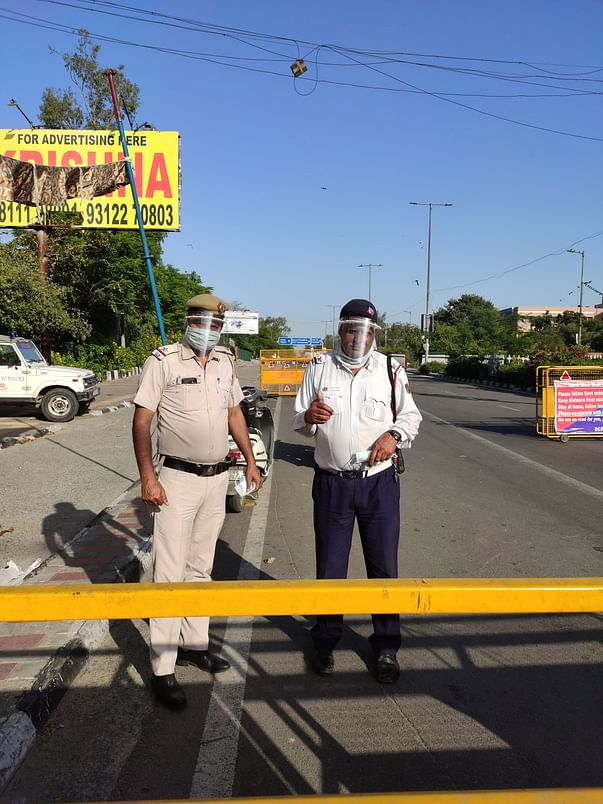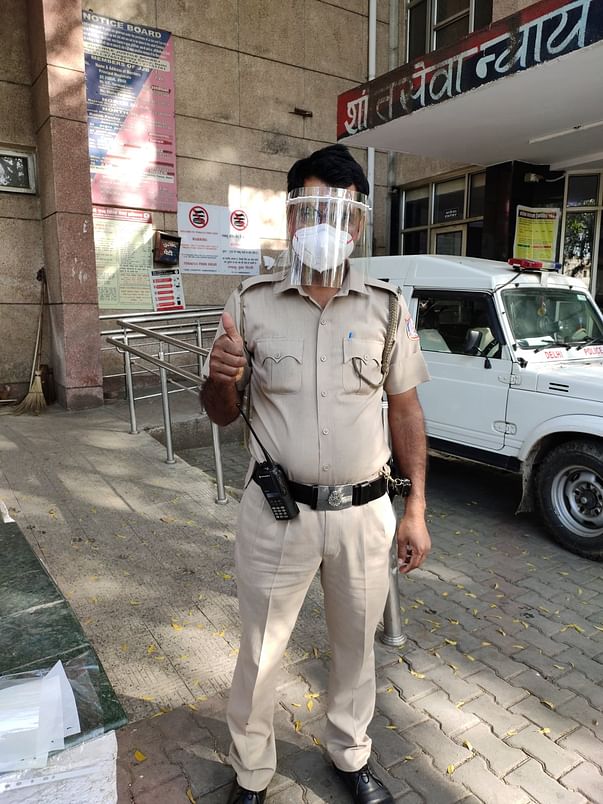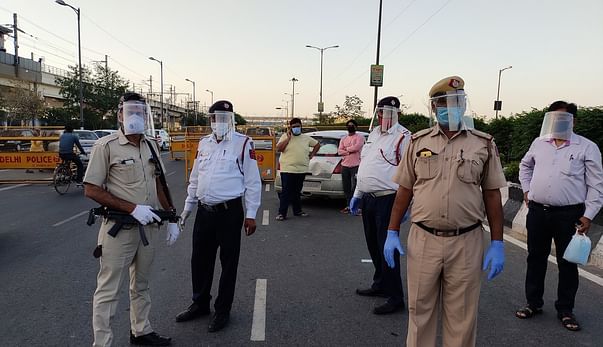 Creator-
Utkarsh Kumar Gupta is an engineer, artist, inventor who is focused on sustainability issues. His true passion is creating functional products integrated with technology. He is interested in new technologies and the things that can be made with DIY approach using available components and a bit of imagination that can be used to help solve global issues.

'Locked down in my residence with my maker lab (Dexter's laboratory) in the backyard I felt compelled to try to do something, as the world tries to fight the spread of the virus. So I made this face shield which is named 'CovER' targeted to ensure the safety of the people who are dedicated to ensure our safety and fulfilling our needs in the current situation.'

Utkarsh Kumar Gupta
Founder
Canvas of Dreams
www.ukgupta.com
9953562788
Delhi
Team
- Aditya Panjeta, Prashant, Abhinav Das, Shristi, Sidharth Bhatia, Sanjay Gupta, Nikita Jain, Naresh Kumar Gupta, Divyanshu.