Hello
I am chitta One day I was going to visit my friend's house as we are go through the road I was noticed there was two poor old people, They are my friend's neighbors. When I ask my friend" what happened to them" by looking their lifestyle. He said the Old women had a dengorious disease which is known as TB for the problem of money they could not able to go for treatment.
When the disease was started they were spent their all money that they stored but she didn't able recover from this disease.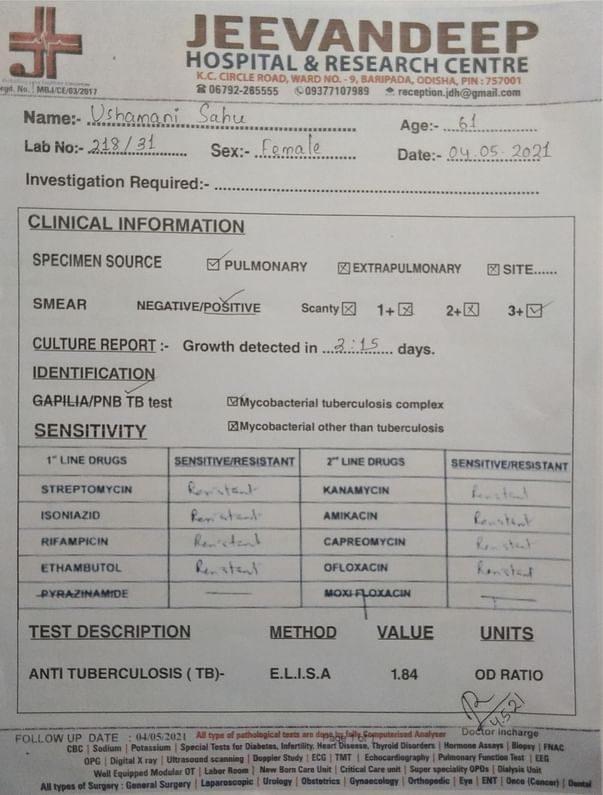 This is the recent test report of ushamani sahu. When my campaign start rising fund after that we can able to go for treatment, because is no money for treatment. I was spent 20,000 rupees for the test.
When I ask the doctor he said there was 10 to 20 Lac rupees required for treatment and I didn't have that much money, please support me for treatment of ushamani as soon as possible.
Treat it as an urgent.
They are very inocent people they're son's left them alone with this situation. They didn't have a adjustable home where they can live, they sleep,cook they do all this in one room and they didn't able to eat good food for their health.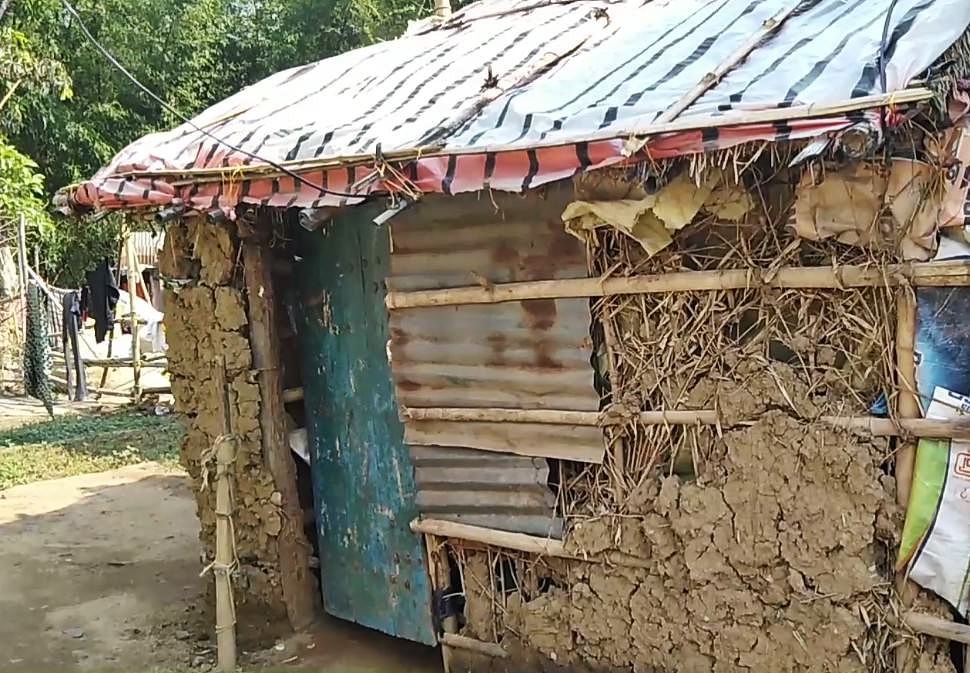 When I was shown their situation my eyes come to tears.I was thought how can I able to help to them, but I didn't have that much money to give them for tb treatment and a good life.
When I told my friend about the problem, he suggests me to come to milaap and share the story they must help them.
I want tell only one thing please help these two inocent people god will help you one day.
I am raising funds for my aunt, Ushamani Sahu who is suffering from TB.
The family has done all it can to collect the total amount required for the treatment and for a good life but Rs.3000000 more is required to pay for all the medical expenses.
The donation that you give for their medical treatment and also for giving them a home and a suitable life.
Please support them by sharing 🙏
This was my first campaign if there are any mistake occurs by me then please excuse me.
As the amount required is huge, I request you to kindly contribute towards the treatment and help during this time of need. Each contribution is important!
Please help them raise this amount by clicking on the donate button and sharing this page with your friends and family.
We are grateful for your help and wishes.
Thank you.