What is our moto?
Our moto is to plant 1 lakh saplings in and around Tamilnadu before 2023.
Why we need your support?
To achieve our dream we could not able to self finance entirely. Till now, we have planted around 600 trees at Thirupattur District.
Without you we could not achieve our dream, even a small help matters much to us. So please give your small support , it means a lot for us.

Project Plan:-
Tamilnadu has 38 districts.
Each district- 2700 plants
Total- 38 *2700 = 102600 plants...

We have District Co-ordinators to take care of plants and mobile app track the plant growth.

Your Single penny worth a lot of us!!!!

Thanks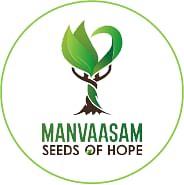 Manvaasam Team
(Seeds of Hope)