What is this fundraise about?
Helping 1300+ sports passionate students from 20+ schools, to showcase their talent and find some motivation to pursue their favourite sports.
Purpose for this event:
We're trying to create a platform for students, to show their talent and get exposure from outside. Through this event students are getting good knowledge about their favourite sports and how much they have to improve for district/ state level trails.
Who we are?
A group of Teach For India fellows (serving as teachers in low income schools) who are trying to create a platform for young sport passionates.
Why we need funds?
We are organising a city level sports meet for 1300+ students in Ahmedabad. We have our final day events scheduled on 9/2/20. The budget for the same is mentioned below.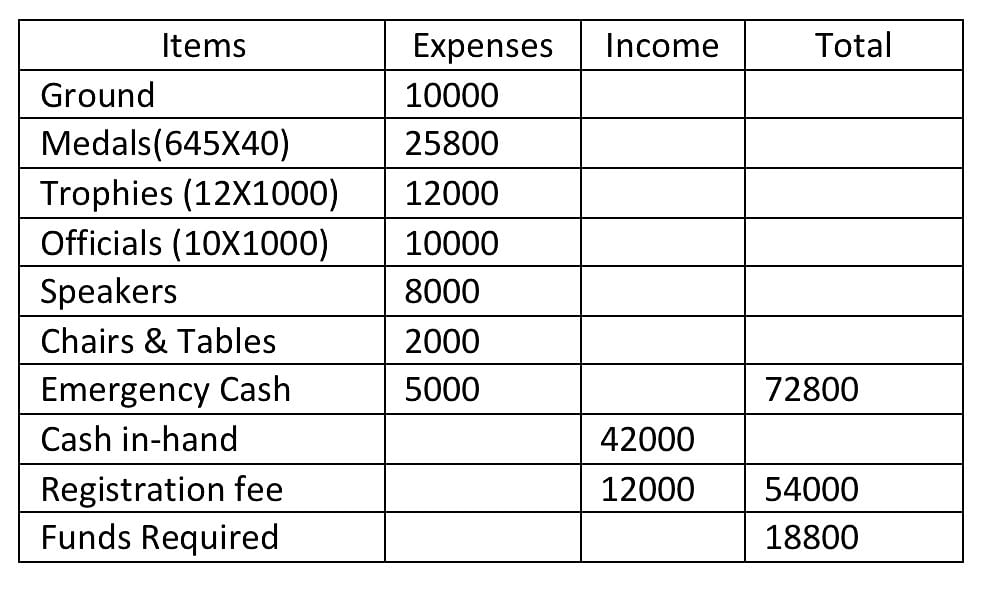 *We are collecting a nominal registration fee of ₹30 from students.
We need ₹18000 in order to successfully organise the event. Hence, we are calling out all sports enthusiasts to kindly donate and make this event possible. Even your small contribution would make a bigger difference.
What you're doing when donating for this cause?
Please take a moment and remember how much you enjoyed when you were playing with your friends, when you/you're friend received a medal/trophy.
You're gonna give that enjoyment to 1300 students and you're gonna help them build a ray of hope towards pursuing sports.
Our Team:
Amit:
6359957976
Ramnath:
9790955006
Akash:
8460318398
Vivek:
7983929120
Gaurav Sharma:
7507778689