"According to the New Survey of the National Static Office (NSO), just 8.4% of males and 2.8% of females in Kashmir graduate each year. There's an adage that says you can make up for lost money, but you can't make up for a lost time. That is precisely what the Kashmiri children are going through. Education not only supplies us with information about the world, but it also offers us something more valuable: a new way of looking at life. It aids in the formation of our perspective of view.
It's not only about what you learn in school. It's all about life's lessons".
The significant challenges faced by Kashmir students:Violence:
As a result of ongoing fighting with Pakistan, something or other is happening, resulting in school and college closures and curfews, preventing students from attending their respective schools and colleges.
ARTICLE 370:
The conversion of Jammu & Kashmir to a Union Territory provided a significant benefit to the people of Kashmir, but it was detrimental to students because the Valley was placed under a complete lockdown and communications ban (NO INTERNET, NO PHONE CALLS). Because parents were terrified to send their children to school, schools were not allowed to operate and had little or no attendance.
Unemployment:
Because students are unable to receive a constant flow of knowledge, they are unable to complete their courses, resulting in unemployment.
Mental health:
According to a 2016 survey by Doctors Without Borders, 45 % of Kashmir's population suffers from "mental discomfort." No one is safe from outside assault, from a child to an elderly person, and no schooling leads to automatic mental anguish.
Internet download speed:
The internet speed for online education available in Kashmir is 2G, despite the fact that all video conferencing apps require a minimum 4G internet speed to function, resulting in the inability to hear the voice or the necessity to abandon the conference owing to connection errors.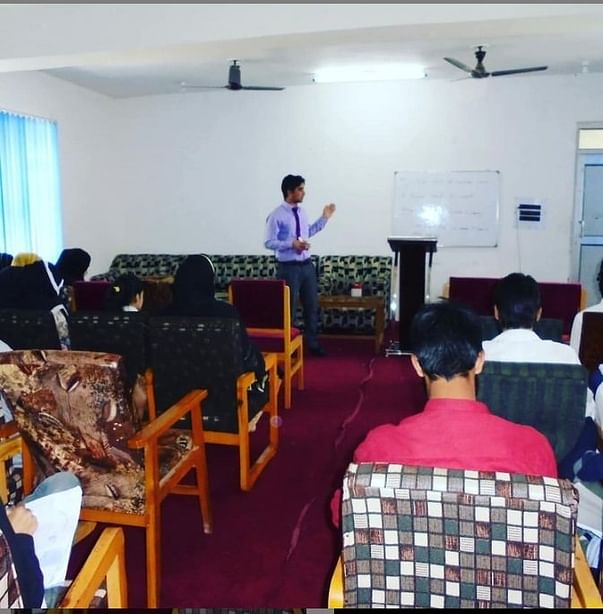 ''During COVID-19 pandemic, going to school is something I miss…

Other than Jammu and Kashmir students, the rest of the country's students have been expressing this since March 2020,
but Kashmir students have been dealing with this issue for over 11 years".
The situation of education in Jammu & Kashmir is dismal due to decades of conflict between India and Pakistan. While students and their parents have taken some matters into their own hands, citizens, nations, and international organizations should work together to propose solutions to such violence and guarantee that education is not affected.
In 2016, schooling for the year was only conducted for a total of four months. Due to constant violence or threat of violence, many classes are able to learn less than 50% of the curriculum for the year.
…
There are many more unexplainable challenges, but we are eager to help underprivileged students from Kashmir's upper belt (Kulgam & Shopian, to ensure that they don't miss out on Computer and Internet knowledge, so that
they can at the very least help their own families to make life a little easier and see their own opportunity to bring new ideas."The future appears to be bleak': Millions of youngsters in Kashmir are losing access to education while schools remain shuttered."
With your contribution,
we can at least encourage underprivileged Kashmiri students to dream big. Even a small quantity can have a significant impact.