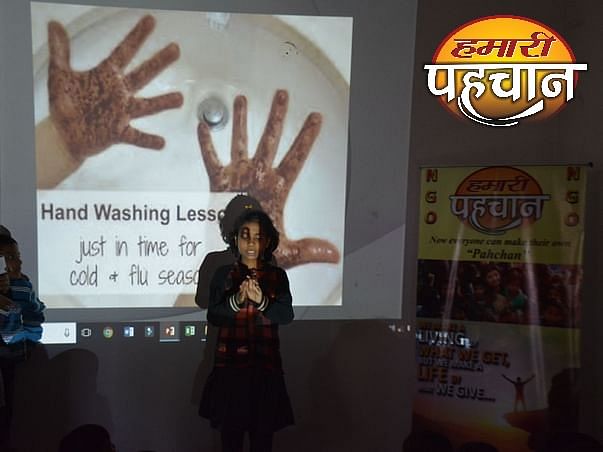 Greetings,
I, Myra Suri is a volunteer of Hamari Pahchan NGO, and while working on their Gadgetshala Project I want each underprivileged student to continue their education without being affected with this pandemic and lockdown.
I believe that Education has the power to change the future of a person, a family, a society and ultimately a nation. But due to the ongoing pandemic situation all over the country, education has been confined only in the hands of those who are capable to afford digital gadgets.
I am raising funds to help Hamari Pahchan NGO buying Projector and laptop so that education of more students can be ensured. We may not be able to sponsor a student's phone or laptop on our own, but even if each of us contributes a small amount of Rs.1000 or Rs.500, 25-30 of us will help these students achieve educational stability. Students of same classes collectively could be able to attend classes on a regular basis and will be prepared to take responsibility for a more educated India.
By doing our part, we are not only assisting these students in obtaining an education, but we are also encouraging and contributing to our country's bright future.
Cost Breakdown:
Laptop for Students - 20000/-
Projector - 10000/-
I am counting on you for your support and love towards these students and your nation.