Who are we?
I am Rukhmini a Teach For India third year fellow and class teacher of 43 wonderful human beings studying in grade 6 at a BMC school in Malad (east). I will be shortly joined by my co-fellow in the month of July.
About our children:
Our children have been a TFI classroom since grade 3, they are growing beautifully, they are curious and excited to learn at all times. Previously taught by Sanath and Sankalp Bhaiya and Gayatri and Priya didi!
They live in the area of Malad (East) and Goregaon. The families of our children are struggling to make ends meet due to the pandemic.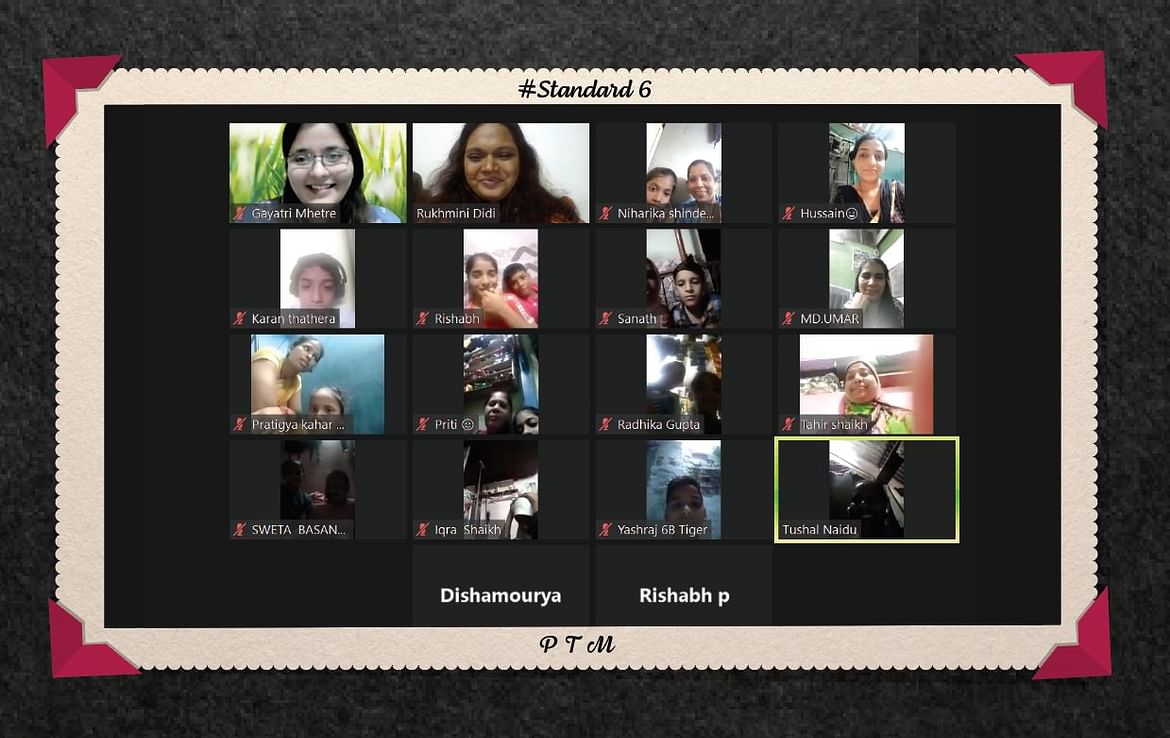 PTM with parents

Where are we now and why we need help?
Last year and even now the pandemic has hit our children and their families hard! Our students have been facing serious difficulties in:
1. Accessing online learning platforms that we are currently providing them with.
2. They lack the money to buy basics equipment for their learning like note books - pencils, food and medicines.
How we plan to use your donations?
However, we are unwilling to let this go without ensuring that we are doing everything in our limit to ensure that they get the holistic education that they deserve. Which is where you as a donor would come in.
With the money that you generously provide us with, we will be able to provide the children with:
1. Stationary
- Note books to do homework in and send us pictures to correct. Pencils, erasers, crayons, paints for art class. (The children really miss expressing themselves)
2. Recharge -
While TFI is already helping us with this. The children have siblings who are also goin to online school. One device is not enough and so is the recharge of one device not enough. We would like to go above and beyond our classroom to help our students and their families.
3. Tablets / Phone -
We would like to provide tablets/phones to our children so that they have unlimited access to education. Again TFI is already helping us with this. But with you help we can reach more children.
4. Ration -
Food is never enough and with the financial situation of the children's families we would like to help the community more. TFI is helping us with providing basic ration to the children of our class. We hope to help more children with your your donations.
3. Medical supplies -
Due to the pandemic a lot of families are out of work and cannot afford basic medication.
4. Take part in paid online webinars and sessions to expand their horizons.
We will be constantly updating you on how your donations are being used by uploading pictures and stories.