I am Arjun Malik, a grade 12 student and a 1M1B Future Leader running my own campaign called Lets Change Lives.

Living in the same society for so many years, I have had the opportunity to talk to many security guards and domestic help in my society. Talking to them I have realized that they face a lot of stress - both organizational as well as occupational stress. With the pandemic throwing our lives into disarray, the underprivileged sections of the community have been impacted severely. Job losses, fear of contracting the disease - are some of the reasons adding to their already perpetuating stress. While doing my insight interviews another reason that came up was - Fear for children's future.

With schools shut and no access to online education, children of the underprivileged sections are wasting their precious time at home. One of the security guards said - "I do not want my children to end up doing menial jobs in the future. I want them to study well and get a good job." This was when I finally decided to take action.

For the past one month, I have been gathering volunteers and teaching a group of 16 children. All the classes were in-person and have given me a good insight into the needs of these children. Seeing their aptitude for learning and their passion towards the classes, I want them to continue their learning through online means. Thus, I want to raise funds to provide these children smartphones and connect them to platforms like Khan Academy. These funds will also help me in developing an app that can connect the children to teachers and mentors all around the country.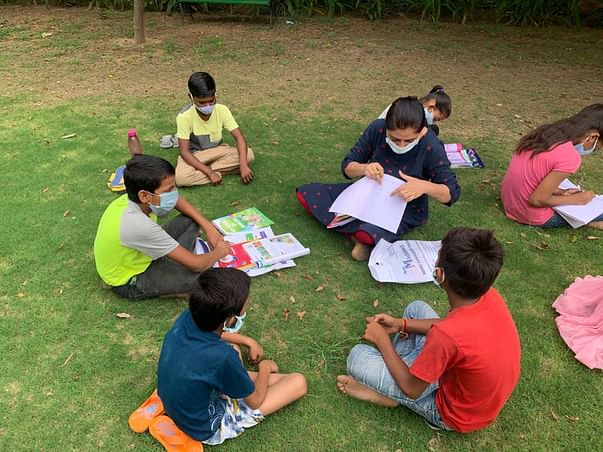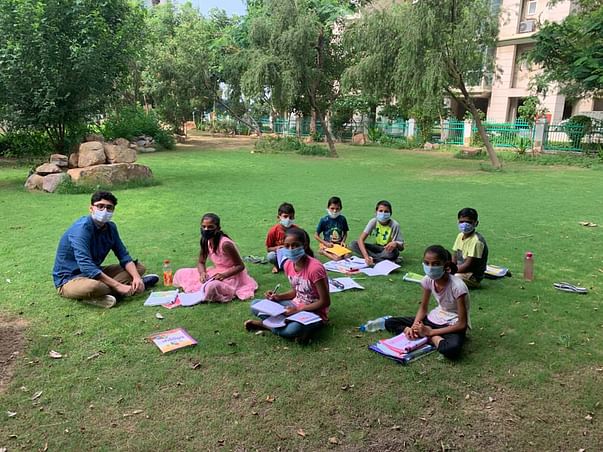 I have also been blogging my experience from the very beginning on the
Lets Change Lives
webpage.
Feel free to contact me for any queries you might have!