Due to the pandemic outbreak, the whole country was behind the doors, leaving the daily wagers to misery, no food, no help.
Though we started our NGO for those children who cannot afford education and food. In the last 2 years we were serving education to underprivileged children along with food facility.
Taking the current situation, We decided that besides Education and Food only to Children as one of the main objectives of the NGO we should also support other needy ones with food in this difficult time. From the very second day of National Lockdown we started our campaign "feeding the hungry ones".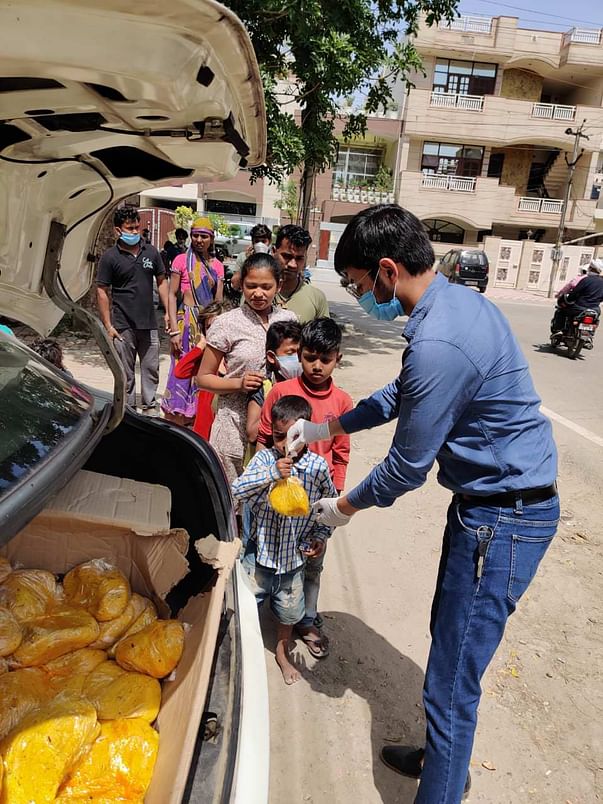 We started making dal chawal, puri aloo, and started serving people. On the very first day we served around 5000 hungry ones at different locations in Panipat and then with each increasing day, numbers started increasing. We served around 17000-18000 packets of cooked food in a single day as well.
As we started this campaign the people from nearby areas came and started helping us. Using our own funds and some collections from nearby people we kept on serving the people on a daily basis.
All food was properly cooked maintaining proper hygiene and properly packed. It gives us immense happiness that we continue to do so to date and help to bring a smile on their face by feeding them at least a meal a day.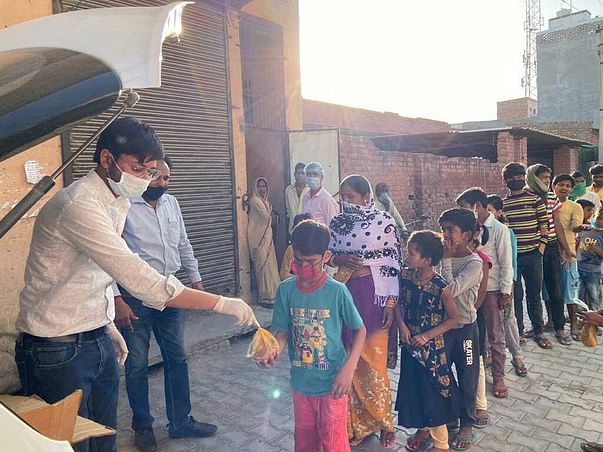 This is one of the campaigns that we are still – feeding the needy ones in difficult times along with education and Hygiene education to the underprivileged.
Come forward as Hope and support us in feeding them not just with food right now but EDUCATION in the absence of which it becomes root-cause to many issues.

Donate now.