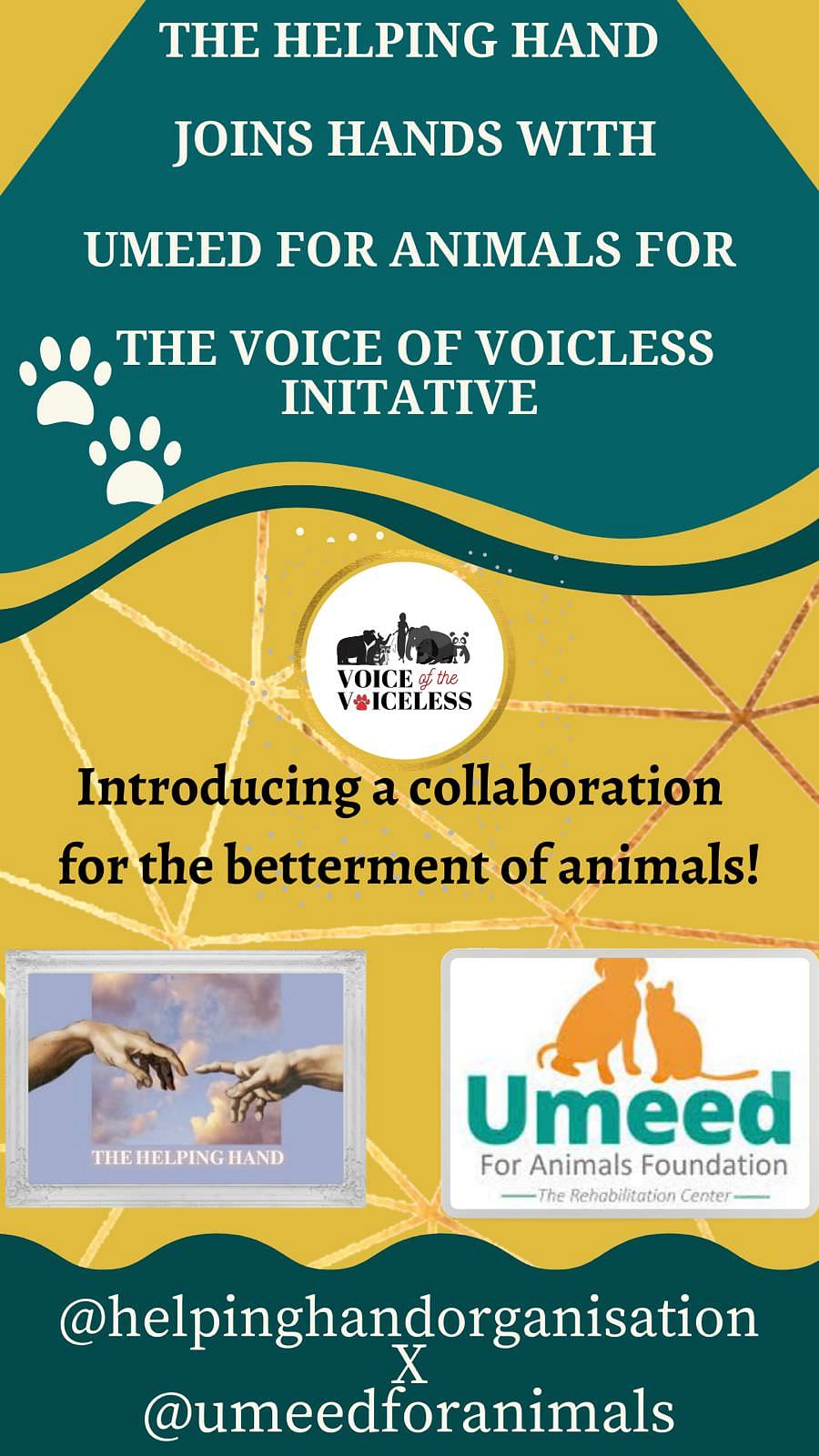 VOICE OF THE VOICELESS by The Helping Hand

Our initiative against animal abuse is called "The Voice of Voiceless." We believe everyone including animals on the earth are a family. It is not restricted to just dogs and cats but extends to aquatic and air animals and birds as well. We focus on stopping the inhumanity against animals. We want to express the feelings of kindness ,love, compassion and equality for the animals.

This initiative is led by a team of some high school students who truly want to make a safe haven for everyone out there including animals.
People recklessly go on hurting animals even after being bounded by the laws!
So here we are to introduce all the people to the norms of the abusive world of animals.

Introducing conceptual content and providing fundraisers are the primary goals we want to achieve. We want to help as many animal shelters as we can by providing them the crucial funds they need for getting the basic necessities for the abandoned. It is also helping stray animals and providing them with safe homes.

With these funds we can help many animals. It isn't a small thing. To that one animal it would be the biggest life changing moment!