Homeless families want your help!
Naveen Galla mandi, Sitapur, Lucknow one of the slum areas in India, has been home to 40 families."Udiyaman Foundation" was supporting these families from the time of the Pandemic. Apart from Food & water, We were providing education for their kids, Jobs. We asked their ladies to make a mask & distributed them to UP-Police.
We have been nurturing their hopes and dreams for a better future.
Udiyaman Foundation is working for a decade & registered in 2018. We are having good support of UP-Police.
March 24th Morning, a massive fire broke out in the slum and about 40 huts were gutted.
All the families survived the blaze, but they lost everything else. The trauma of the loss has been overwhelming. Imagine witnessing one's own home burning until there was nothing but dust?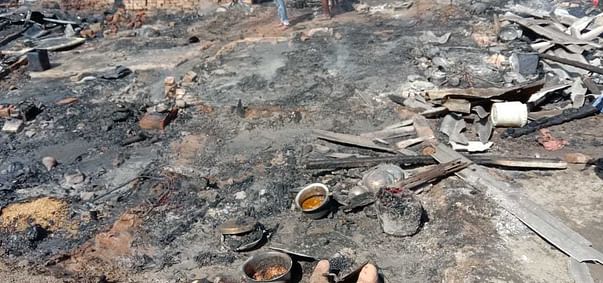 They knew that this was just the beginning - a harder time was yet to come.
"Sab thik ho jayega!" (Everything will be fine), the mother said to her children. Hope still has not abandoned them. They plan to rebuild their house.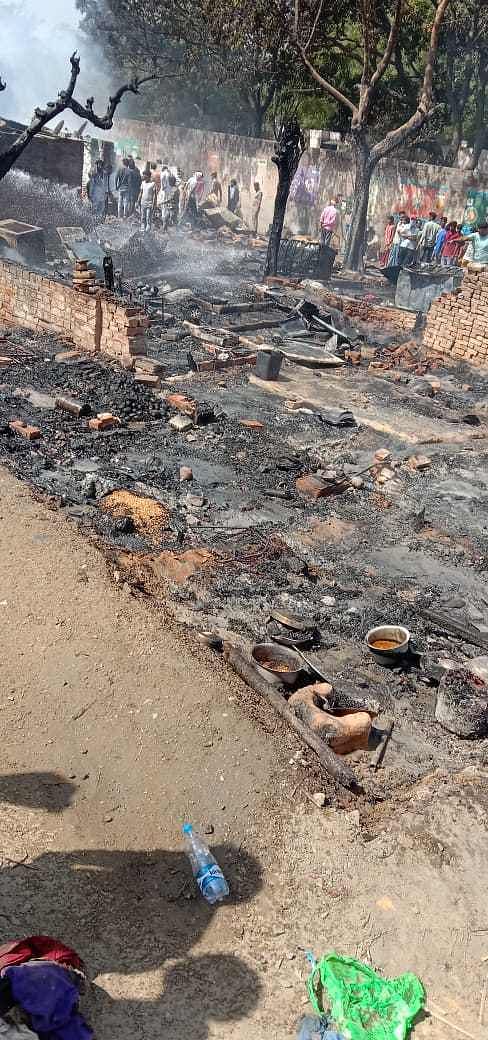 With no roof over their head, their income has entirely spent on food, education, and surviving on the edge.
Being on the brink of being hopeless of any help, they yet consider their life a nightmare! The only silver lining in their life is YOU!
What we can do?
We plan to help them in rebuilding their house through monetary assistance. Young girls living in open with no roof are desperate for shelter. We hope to see them back in their house, growing stronger for a better tomorrow.
Office address -
1/179A, Priyadarshini Colony, sector C, Sitapur Road, Lucknow, U.P 226024.
Contact no - +91-8789614820.
E-mail id:- udiyamanfoundation@gmail.com
Website:- www.udiyamanfoundation.com