I would like to bring to your kind notice that, recently one couple (Chunduri. Sathish - aged 40 & Prasanna - aged 35) in my village committed suicide due to the poverty problem. They had been borrowed almost 10 lakhs from others for their businesses/home needs and they were not in a position to repay the amount due to losses in the business and they decided to end their life and committed suicide.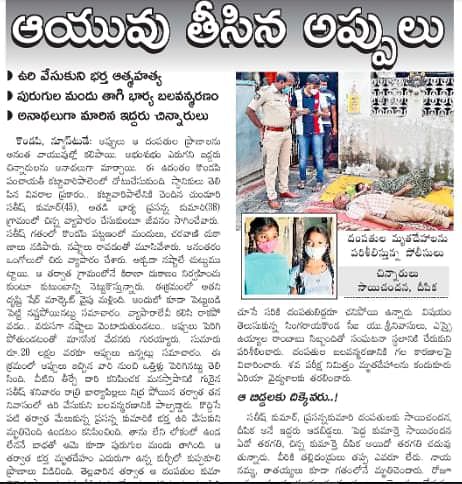 The couple left with two girl kids named
Geethika and Sai Chandana and they are 13 and 11 years old respectively
. Because of their parent's decision, these two kids become orphans.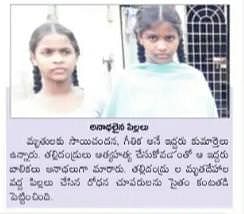 As responsible citizens we (entire village people) decided to donate some amount and we are doing that to help both the kids from our end for their regular family needs.
We request you to give your helping hand for their education and future needs. Let us give them the courage to fight against all the odds and wings to fly and achieve their goals.