Hi! We, Tina, Aditi and Niyati are students of Panjab University, Chandigarh. We rescued a few dogs from dire circumstances during the Covid-19 pandemic. All of the dogs we rescued were put up for adoption locally, however no one came forward to adopt them mostly because they are Indies/ Desi dogs. As a last resort, we had no option other than to get them adopted internationally as they were rescued from circumstances that made it impossible for them to survive on the streets.
We'd like to introduce you to all the dogs we rescued and give you a short glimpse of their stories:
1. MYRA
Myra was born on a busy roadside in November 2019. While all her siblings found homes she was left unwanted because Indians do not prefer adopting female dogs. The survival of a lone puppy is always difficult. Myra's mother also ran away and could not be found even after months of searching. Myra has been in foster care ever since and waiting to fly to Canada to her forever home.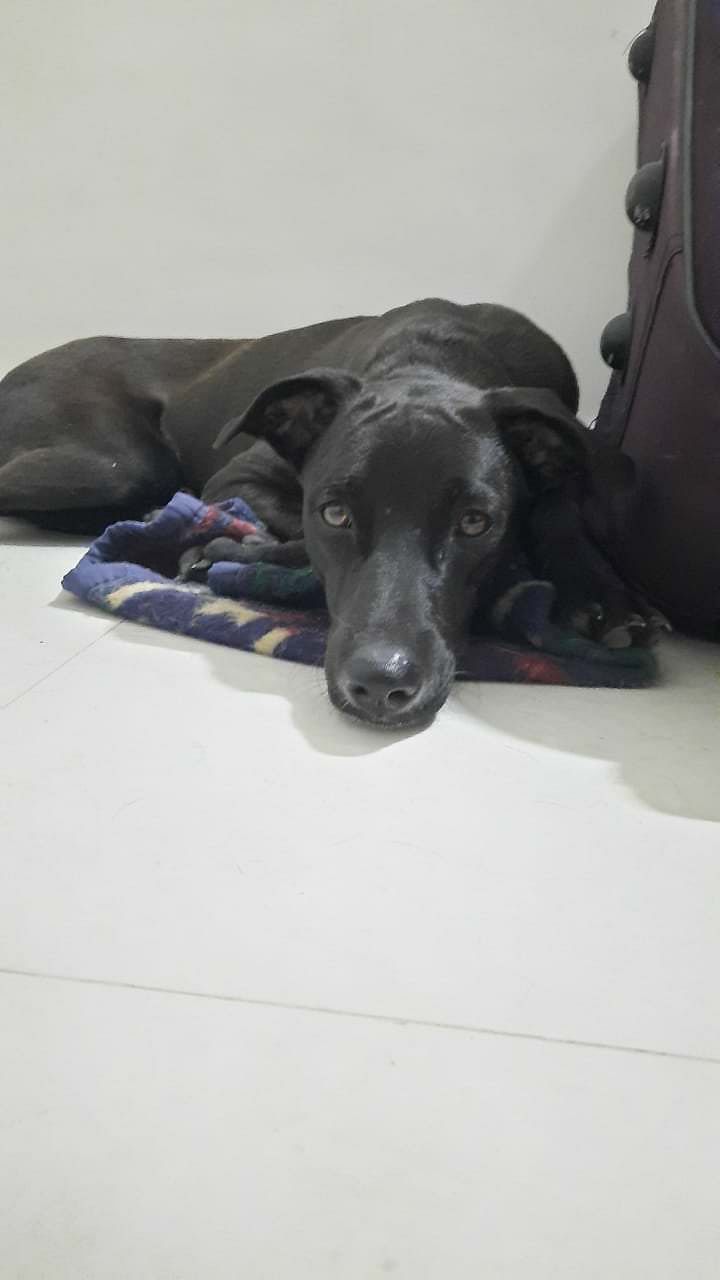 2. MAGGIE
Maggie was rescued from the streets of Panjab University where 2 of her siblings had been victims of car accidents. Her third sibling Barfi was also hit by an Innova but survived only to die of distemper a month later. We did not want Maggie to meet the same fate as her siblings and hence took her off the streets in June 2020 so she could have a chance at a long, happy life. She is in foster care with Niyati and waiting to fly.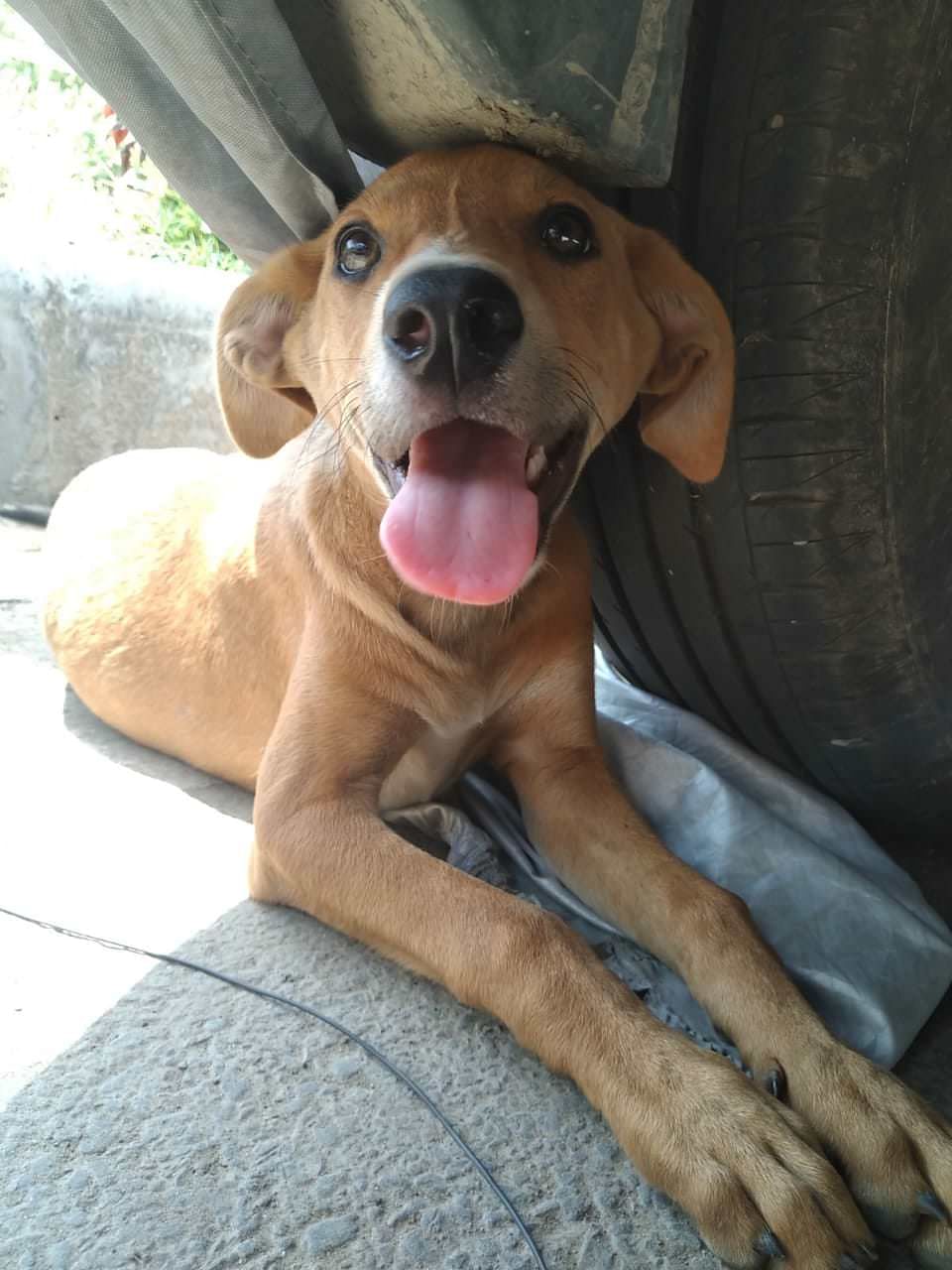 3. CHOCOLATE
Chocolate was abandoned by his owner during the third of week of the Covid-19 lockdown in India. He was a small 4 month old puppy wearing a bright red collar and dodging traffic when we first spotted him. He was constantly being attacked by territorial dogs and he was also chased and hit by humans in the neighborhood he tried to settle in. He was up for adoption for good two months but all adopters backed out and no one wanted Chocolate. That's when we found a rescue in Canada willing to find Chocolate a good home there. He has been waiting to fly to Canada since May 2020.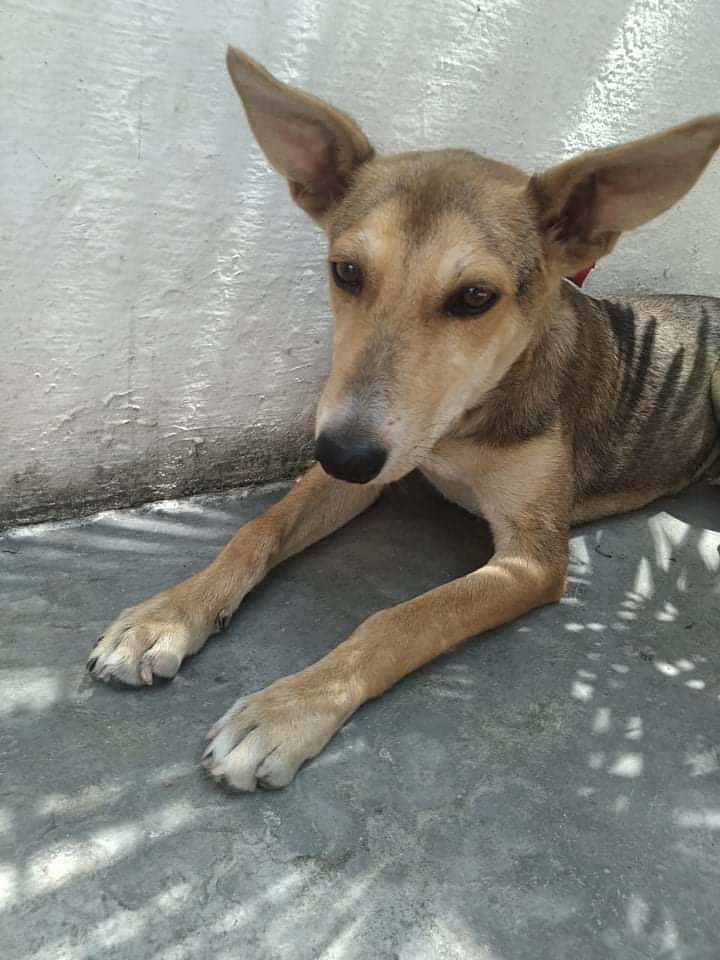 4. LILY
Lily was rescued after she met with a really bad accident. She could not be left on the same roads after her treatment as there was a high probability of her getting hit again. She was also put up for adoption locally but nobody reached out to adopt Lily.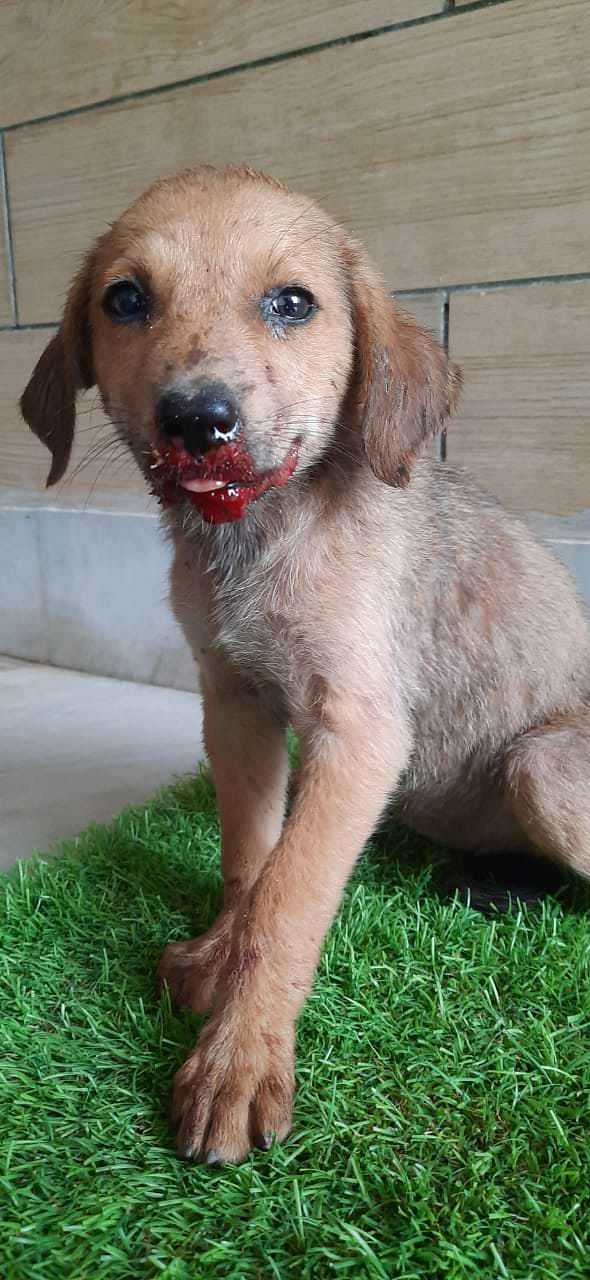 5. FROOTI
Frooti when rescued was in really bad shape. Her leg was severely injured. So much so that it required amputation. Had she not been rescued on time, she might not have survived at all. There were no chances of Frooti finding an adopter in India as adoptions of special needs Indie dogs are almost unheard of in India. Frooti is now in foster care with Niyati and waiting to fly abroad.
6. CHEEKU
Cheeku was rescued in February 2020 after she met with an accident and later suffered a dog bite. She has been in foster care with Niyati ever since and waiting for her flight to forever home.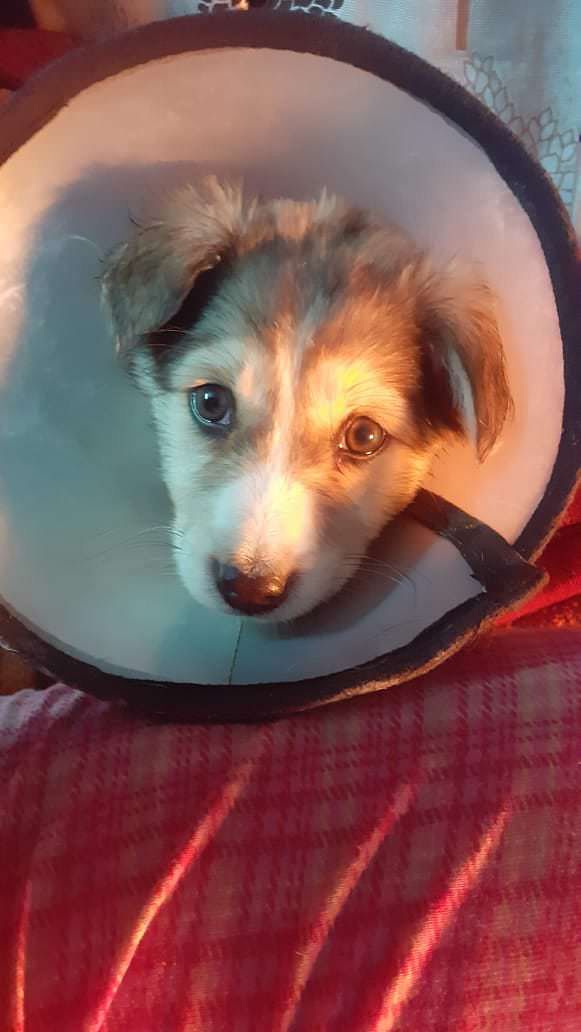 7. SUGAR
Sugar was tied to a School Bus for 12 days before her rescue. A lot of us posted and shared her local adoption appeals regularly and rigourously but she could not find a single adopter. Now she is in foster care with Niyati and waiting to fly to her forever home.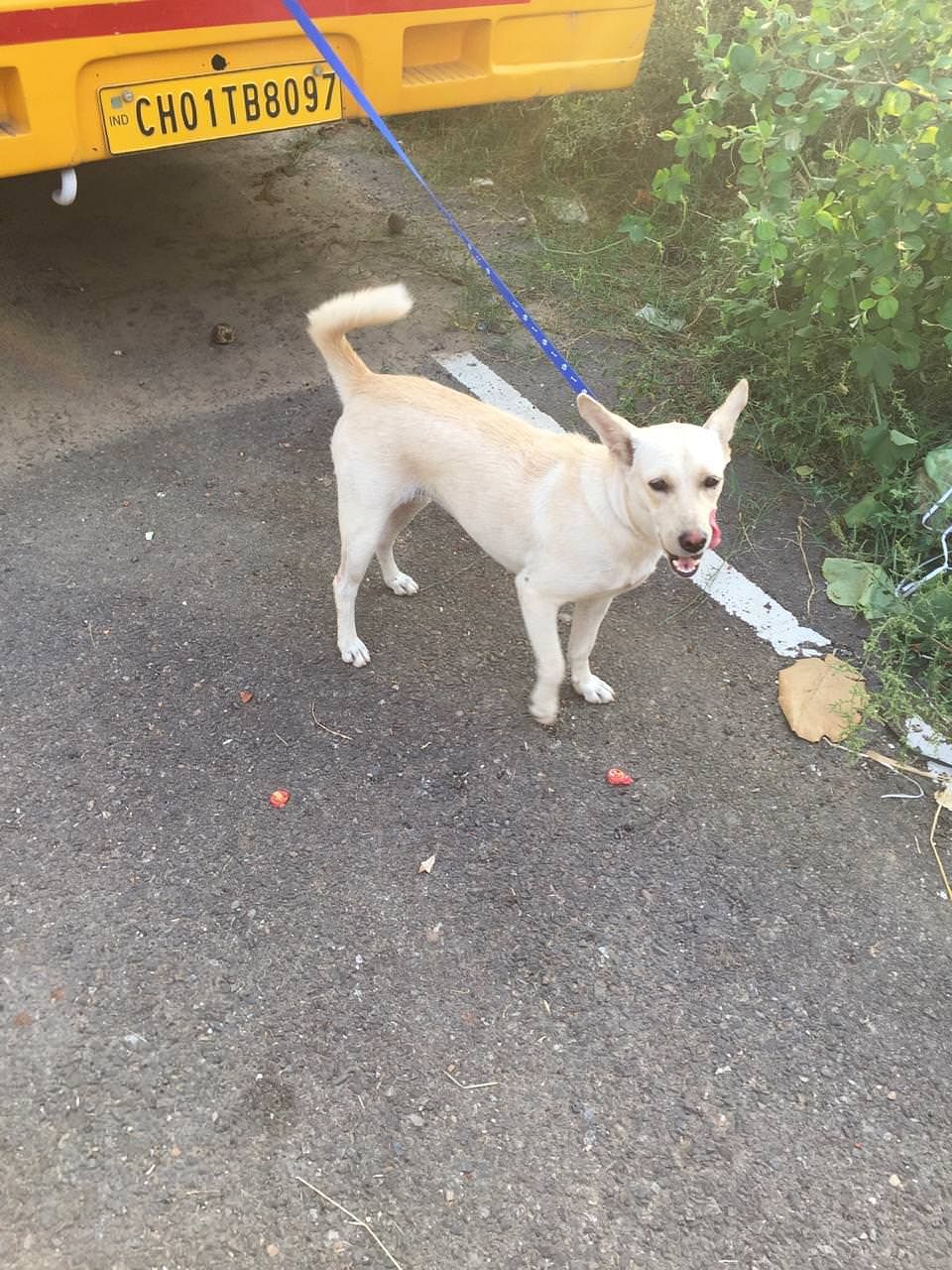 8. MANGO
Mango was rescued from the streets when it was found that he has some difficulty in vision. It was later found that he is partially blind making his survival on the streets extremely challenging.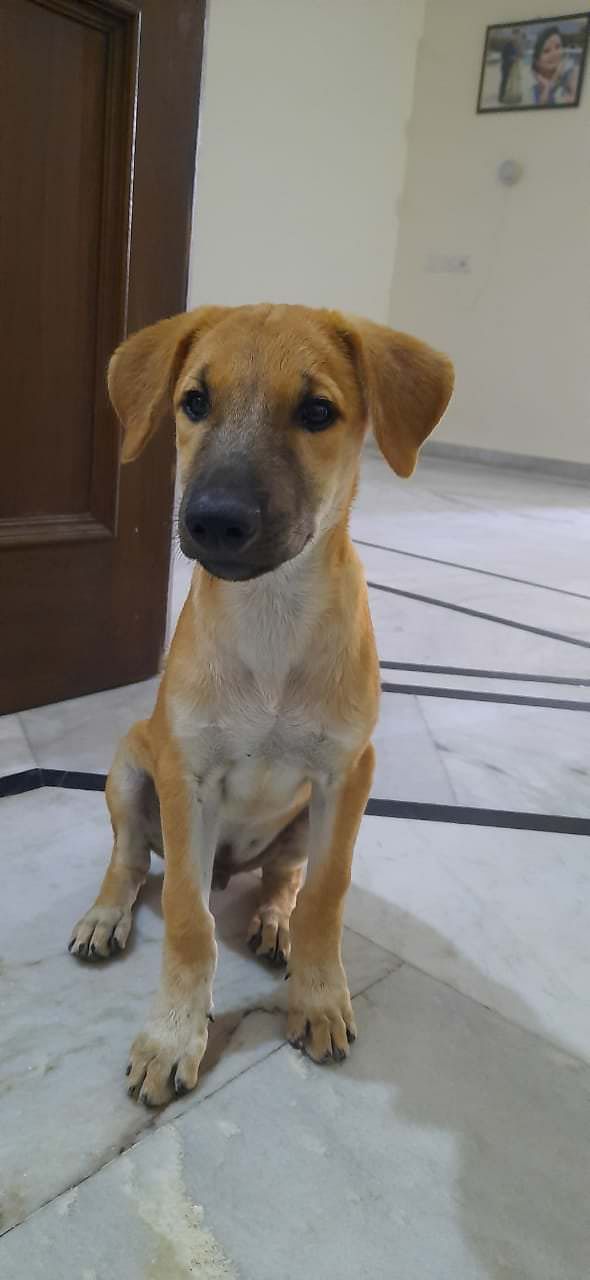 9. APPLE
Apple is our youngest rescue pup. Apple was dumped inside the University gate with a severe fracture in the hind leg. When she was just recovering from that fracture she got hot by a car again. She vomitted stomachs full of blood after the incident and also vomitted a whole 5-ply surgical mask she might have water out of hunger. She was taken off the streets as it was extremely difficult for her to survive there. She will now be flying abroad and finding a good forever family.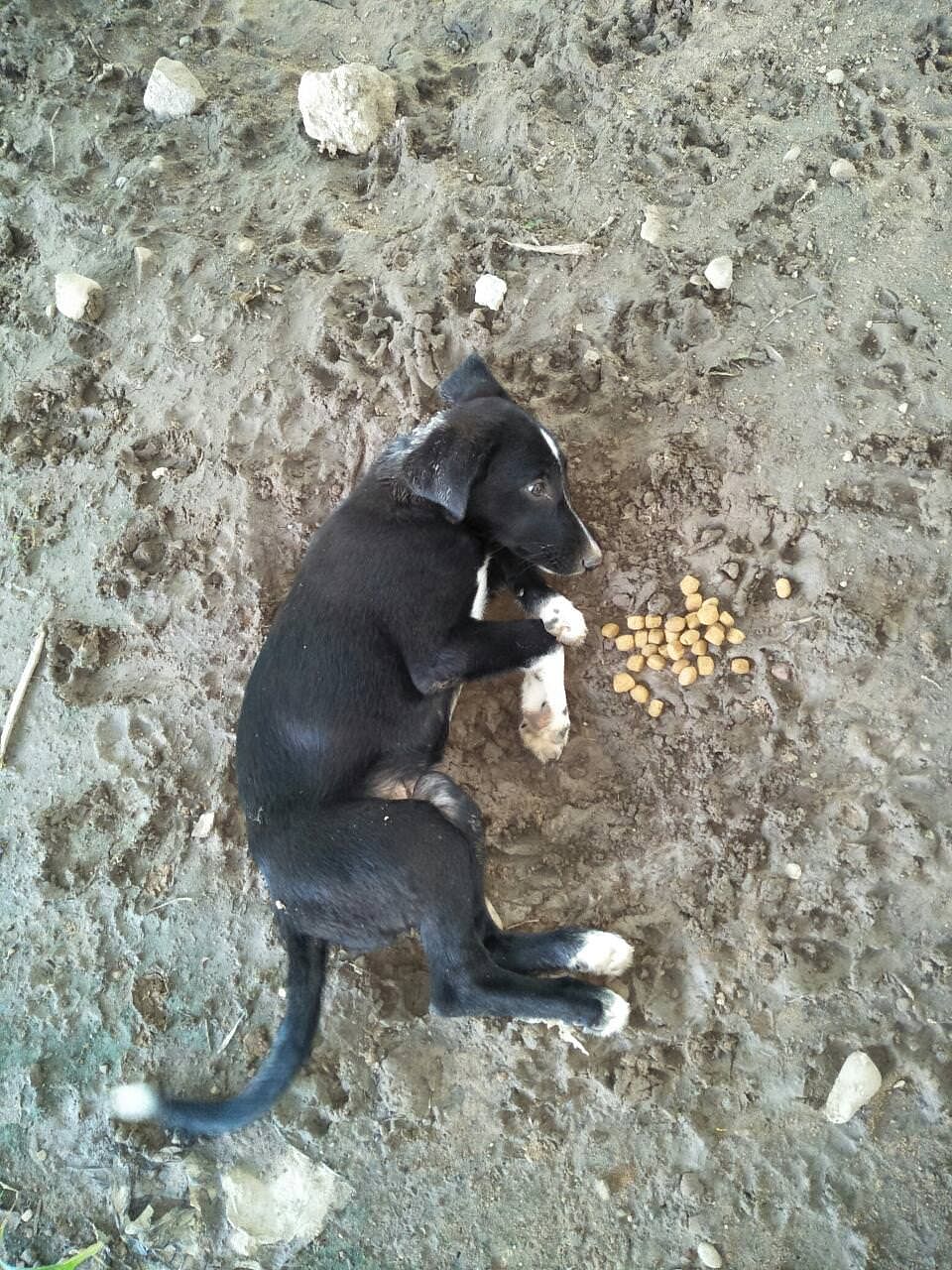 10. ALICE
Alice is the most gentle dog we've ever met. Life, however, was not gentle with Alice. She met with an accident that left her with a badly broken front leg. It did not join correctly even after being plastered twice. She now has a permanent limp and takes time to get up and move around.

All 10 of them will be headed to IndieLove Foster care in Gurgaon this month (November 2020) right after Diwali as there are niether volunteer fosterers nor economical paid boarding facilities in Chandigarh. They will be staying at IndieLove till their flights have been arranged which is taking longer than usual due to the pandemic.
Their stay will cost us 6,000 per dog per month which adds up to 60,000 each month.
The boarding also compulsorily needs their latest blood report (LFT, RFT, CBC & blood parasite). Blood reports will cost around 6000 for all 10 dogs.

We also need to raise funds for the spay surgeries of Chiku, Myra, Sugar, Frooti and Apple which will cost 2000 each, so that adds up to INR 10,000.
Lastly, we are looking to raise 14,000 for the transportation of 10 dogs from Chandigarh to Gurgaon. They will be going in two different vehicles, five dogs each in one vehicle. Our paralyzed dog Bali, from the Department of Zoology, Panjab University will also be travelling along with these 10 dogs to a beautiful shelter in Noida that will be his home for the rest of his life.
Through this fundraiser we are seeking to raise funds for these 10 dogs so that they can continue to remain in a safe environment till their flights arrive. Please help us give these 10 rescue dogs the happily ever after they deserve. For all these months post their rescue we were managing their medical and other expenses. However, now it is becoming extremely difficult to sustain so many rescues and hence we need your help. Please donate any amount that you can. It would go a long way in keeping them safe and healthy and getting them closer to their forever homes.
Please also reach out to us on Instagram @_doggiefied_ if you know of anyone flying to Canada by Air Canada, KLM or Qatar Airways.