Leon has been under the care of The We Exist Foundation since the month of May'20 when we first received heart wrenching images & videos of him struggling in the by- lanes of Hapur (UP) As per the locals, he had been involved in a hit and run and left for the dead. The videos showed that not only did he have multiple open wounds all over his body BUT his entire front leg had been stripped away of it's skin and tissue by maggots.It was clear to us that he would need intensive care and urgent treatment which was not a possibility in Hapur due to the lack of veterinary facilities. We knew that Leon was a part of the We Exist family and was transported from Hapur to a clinic in Noida immediately.
When he reached the clinic, we remember the vet categorically pointed out on seeing him – he would not have survived had there been a delay of even one more day! We witnessed the brutal extent of his injuries & realised the courage of this tiny being to have survived SO many days without any medical care or attention!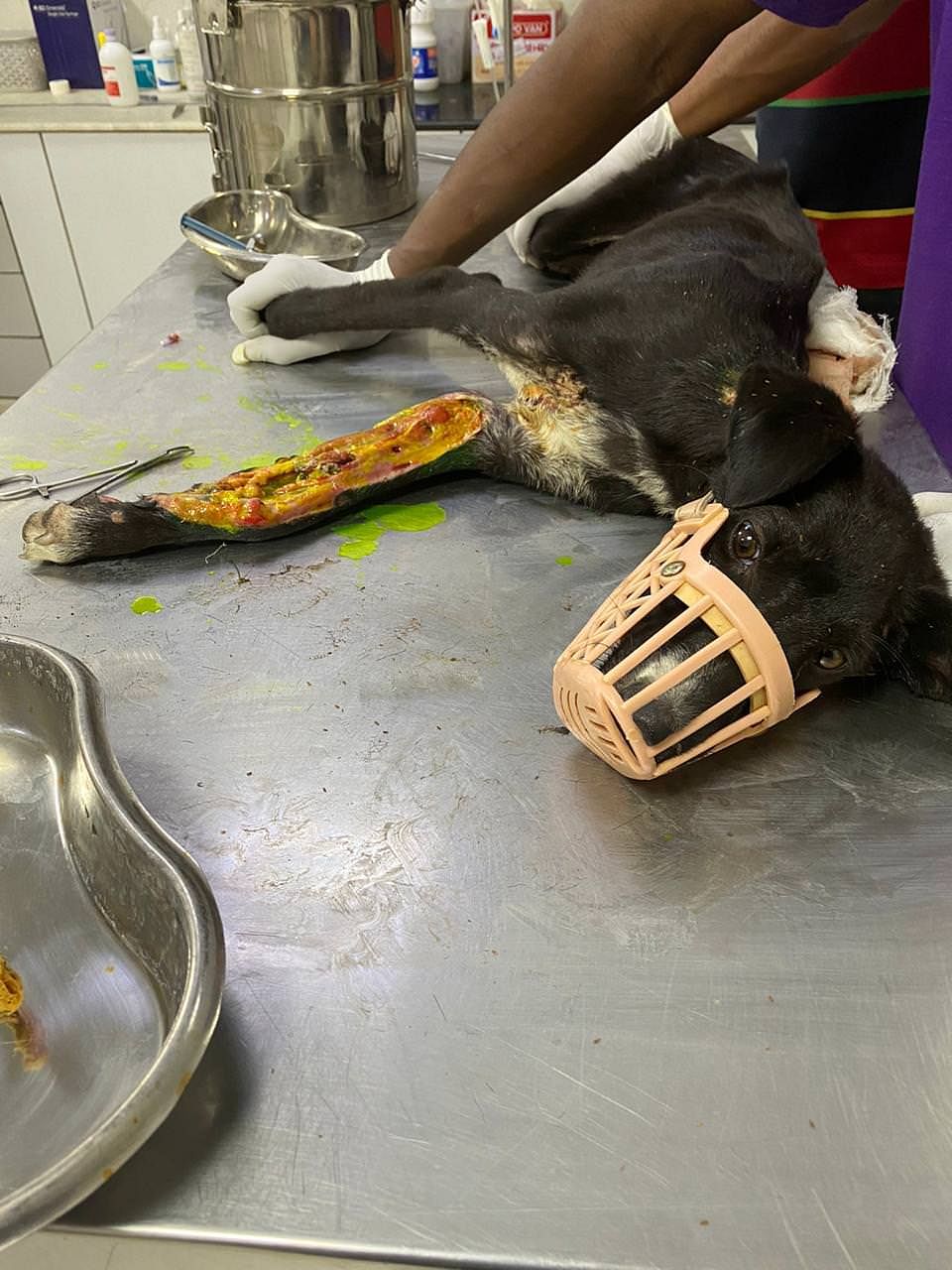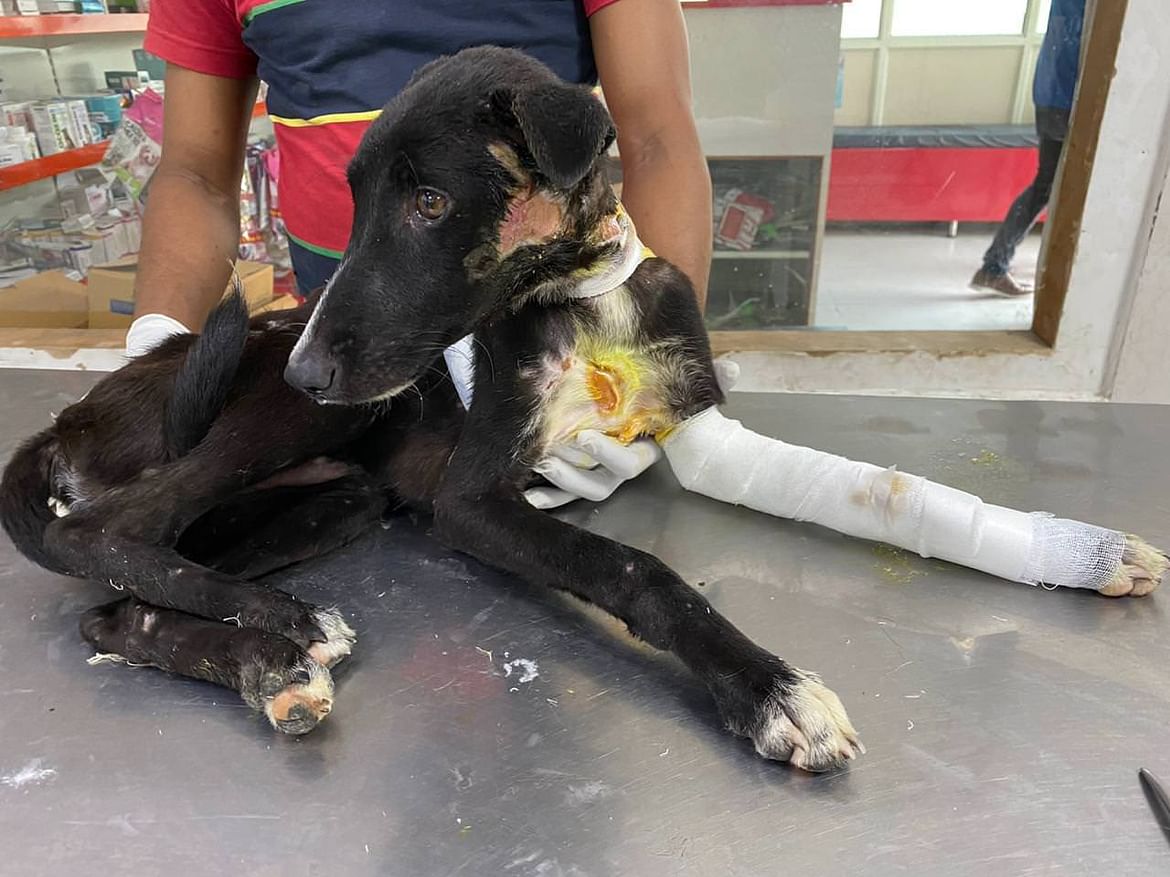 For almost 4 months, we have been working with ABSOLUTE diligence to address all the physical & emotional trauma that Leon has been through. While it has been a roller coaster ride (where we have cried tears of joy when he put weight on his injured leg and took his first few steps to us!) this BRAVE lion has shown us courage that is truly contagious!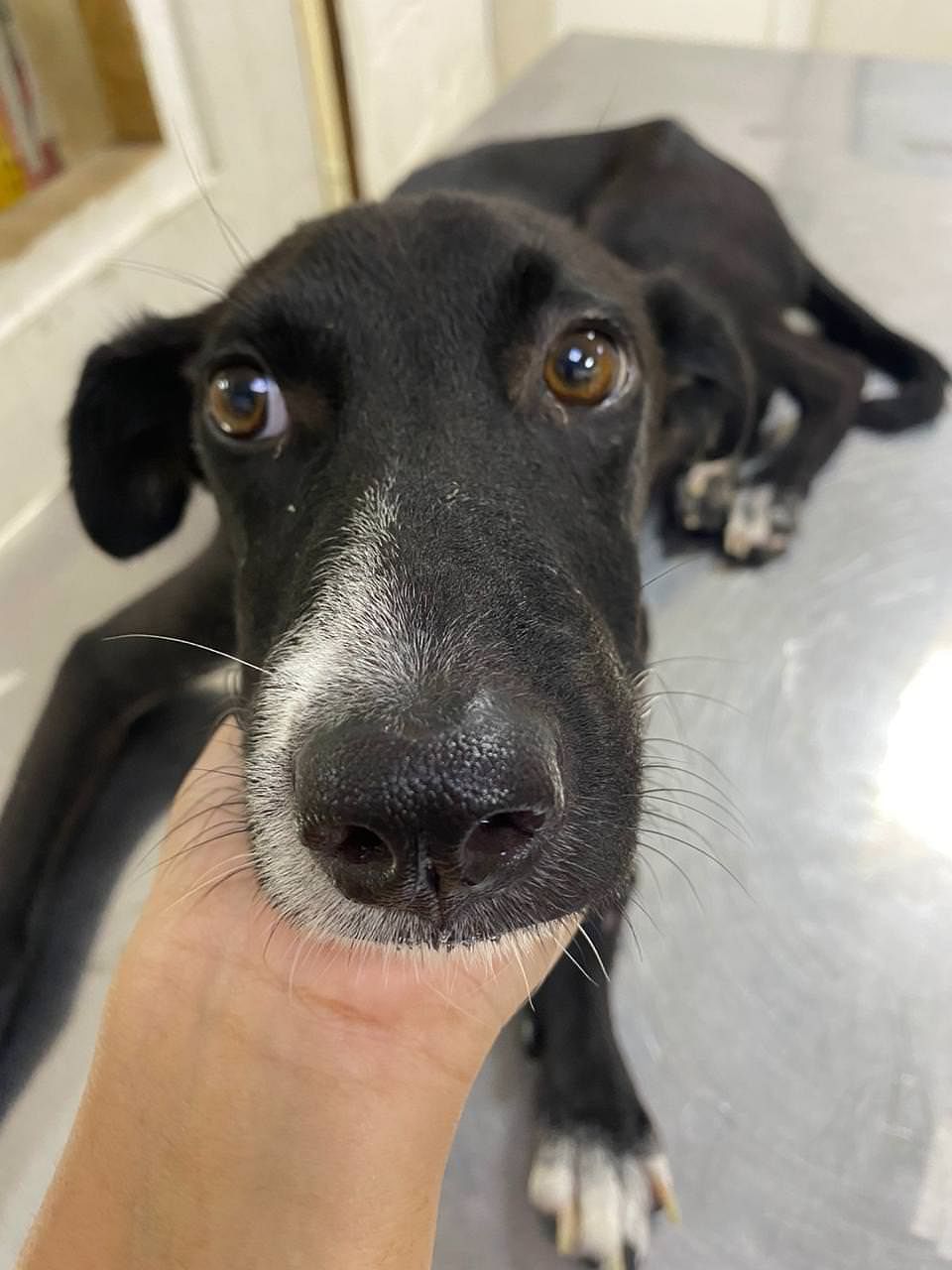 While we continue to work on his rehabilitation every single day & LOVE him to the moon & back, we know that Leon's family in New York have been waiting for 3 months for him to reach them. The tricky COVID situation have resulted in the sealing of international borders, immense uncertainty, & strict travel restrictions. As we have been unable to find a flight buddy for Leon, we now have to send him through cargo, which will cost us more that we can afford.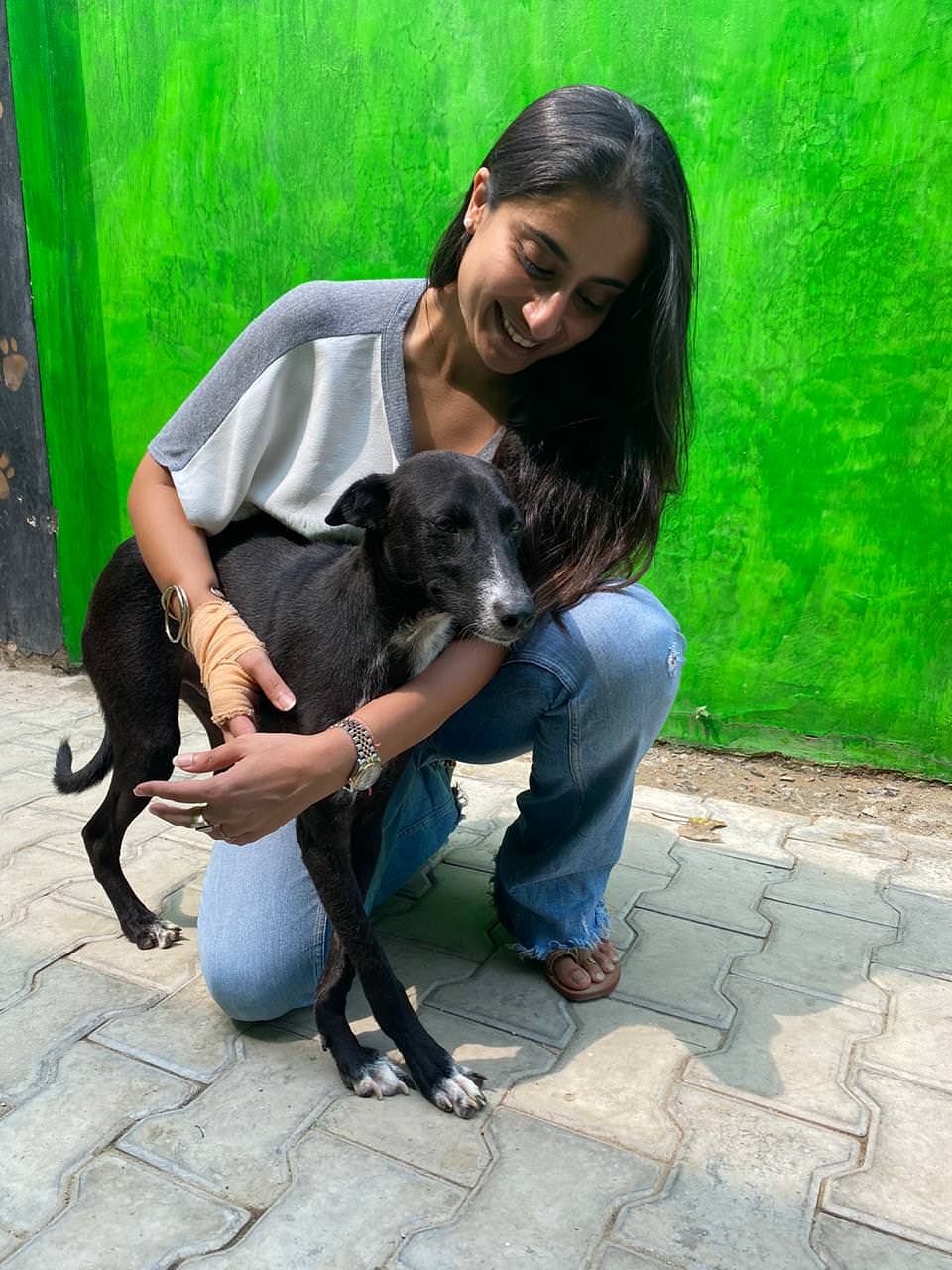 We know that the pandemic has been tough on everyone, but we TRULY do need you now more than ever. With a hopeful heart, on behalf of Leon, we would urge you to open your hearts and donate towards his flight home. We wouldn't be able to carry in doing the work that we do without your constant emotional and financial support. Thank you from the bottom of our hearts !