In loving memory of Nemo and Dory : The #IMMUNIZE100 Fundraiser & Vaccination Drive
Every year, thousands of street puppies die due to accidents, fatal injuries, infections or simply negligence. When we rescued and took Nemo and Dory under our care, we knew we were only trying to make this world less lonely for two puppies amongst thousands who suffer just like them. They fought brave and hard - first against brutal jaw fractures caused due to dog attack and then against Parvo.


Unfortunately, their feeble bodies gave up after days of protest and they left us to embrace the meadows of heaven. Nemo and Dory spent 16 days with us only to leave a lifetime of memories behind. They taught us compassion, and made us believe in the impossible. We prayed for them from the bottom of our hearts, and when they left, a deep trench was created that can now only be filled by making sure other dogs do not have to suffer like they did.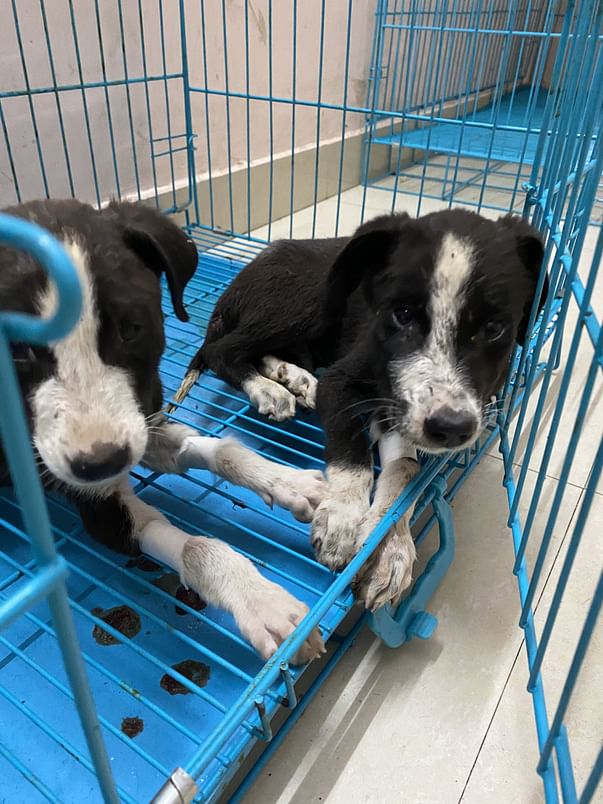 We are proud to announce The #IMMUNIZE100 Fundraiser & Sterilisation Drive in the loving memory of our very special duo - NEMO and DORY.This campaign aims to immunise 100 puppies and dogs against Pavo virus, Distemper and Rabies over the next two months in Delhi NCR + other cities.



The cost of vaccinating 1 puppy = INR 400
For a brief period of time Nemo and Dory graced us with their presence and it is only to celebrate them that we urge you to open your hearts & donate toward our Fundraiser. We are certain that we will be able to successfully execute the Vaccination Drive with your emotional and financial support !
For international donors, please click on the following link : https://bit.ly/2UunJve

THANK YOU IN ADVANCE! 🌼