The second wave of Covid-19 in India tested the limits of our health infrastructure. Even in metros and Tier-1 cities which receive the best of the facilities at the earliest, people lost their lives grappling for oxygen and other medical essentials.
Now consider a village of India, where there is not only a shortage of medical supplies, but also lack of awareness, lack of basic medicines like antibiotics, and vaccines, of course. And here we are talking on scales of areas where 70% of India's population resides. So, God forbid, if the virus were to spread there, the situation would be catastrophic.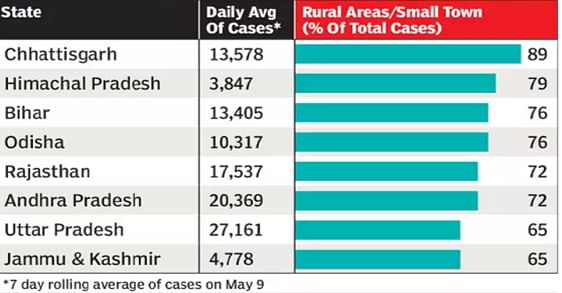 To nip this problem in the bud, we have come up with a 3-step plan – the APC model:
Under this plan, we aim to create a huge awareness drive for the rural population, provide basic prevention kits (incl. medicines, thermometers, oximeters, masks, sanitizers, etc.), and provide the right information for hospital admissions, if needed. We also plan to create an initiative, whereby people without access to web can give us a missed call, and we follow up to register them for vaccination.

These purposes and more will require your support. What we guarantee are constant updates and transparency on the usage of funds. Your little contribution can bring a change!