Help us raise funds to provide educational resources and stationery kits to the underprivileged!
This is an initiative by Aparaajit, a registered Non-Profit Organisation, working for a safer tomorrow!
We aim to provide 1000 stationery kits in the First Edition of our education campaign: Akshar. Help us provide these resources to as many children as possible!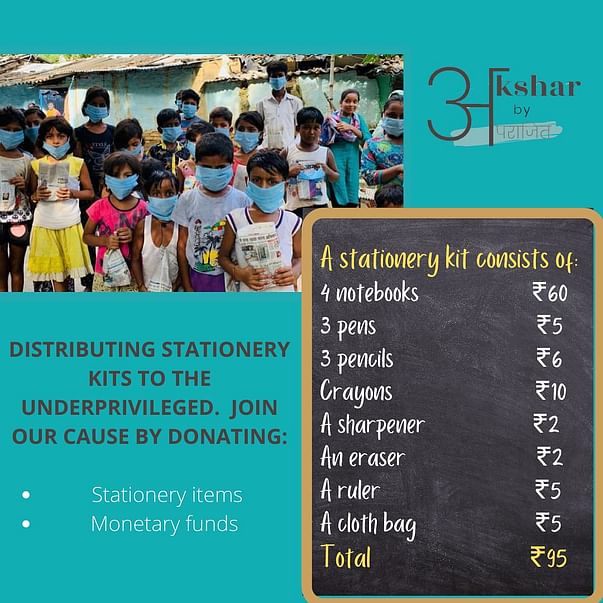 More than 2000 kids can be supported. Please contribute & share.