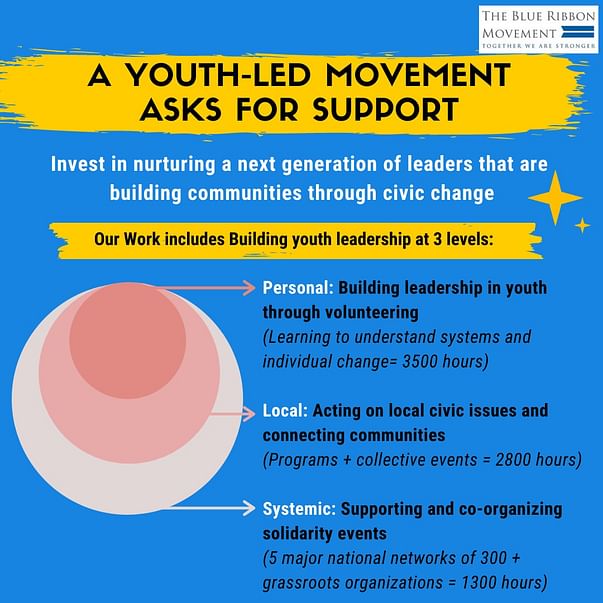 An active alumni of the Blue Ribbon Movement - a space where the alumni are the decision makers - I am a part of a process that enables engaging with systemic critique. I started as a Community Connect Fellow (2015) and stayed on to volunteer and now anchor the movement's media. Having a Mass Media background and the deep desire to influence social change, at BRM, we created space for experimenting with a marriage of both.
I support BRM as it allows each one to be an independent thinker in a close-knit collective of diverse individuals. As a community, we are actively trying to explore how do we have fun while creating long-term social change.
We believe in the power of leader-full communities who love and care deeply for the world.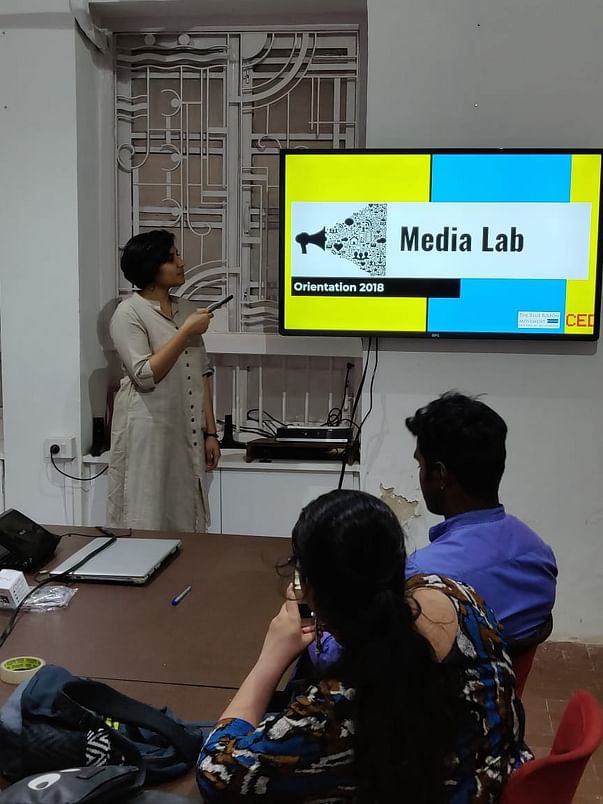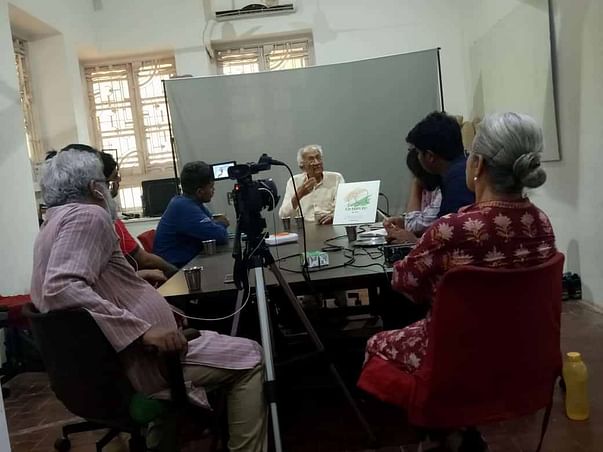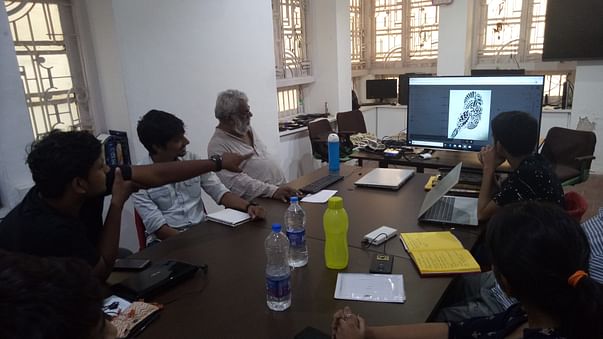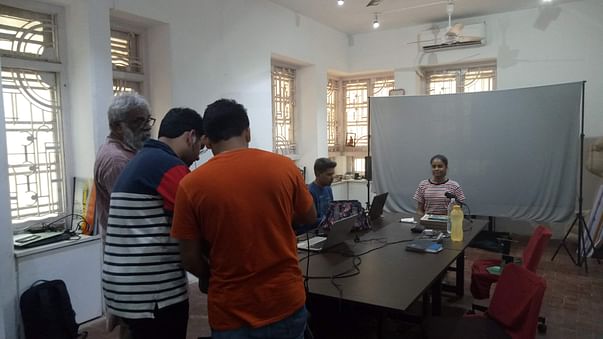 Why do I do what I do at BRM?
In a hyper-connected world, we are disconnected; from each other, nature, even our own selves. As a result, we find ourselves in a rush, too busy to care. We get into conflicts and a constant feeling of dissatisfaction. We're too busy to take action towards solving larger problems. Our minds get pulled into quick fixes and instant gratification. But these problems arise again!!
And it gets worsened- In the world of the internet communication, there is deafening information noise, blinding opinion overload, and nauseating anti-social nature of social media.
We need a long term response to these issues. This response has to be constructive. It has to generate hope and be action oriented, yet grounded in love and inquiry. At the Blue Ribbon Movement, the ecosystem is lined up with several initiatives, small and big. These not only create change, but also enable conditions for further, long term shifts.
One of the experiments is with the Movement's media. We call the team Media Lab. Just like we are creating and nurturing communities, there is a need to do that in the virtual space as well. At the Lab, we challenge the principles of who is funding the messages, who are the messages for, who creates them, how are we engaging with all the content coming our way?
The attempt is to create a space for community-led and funded media which speaks to the concerns and aspirations of the youth who are engaging with systemic critique and are committed to this long-term social change journey.
To stay connected follow us on our social media pages.