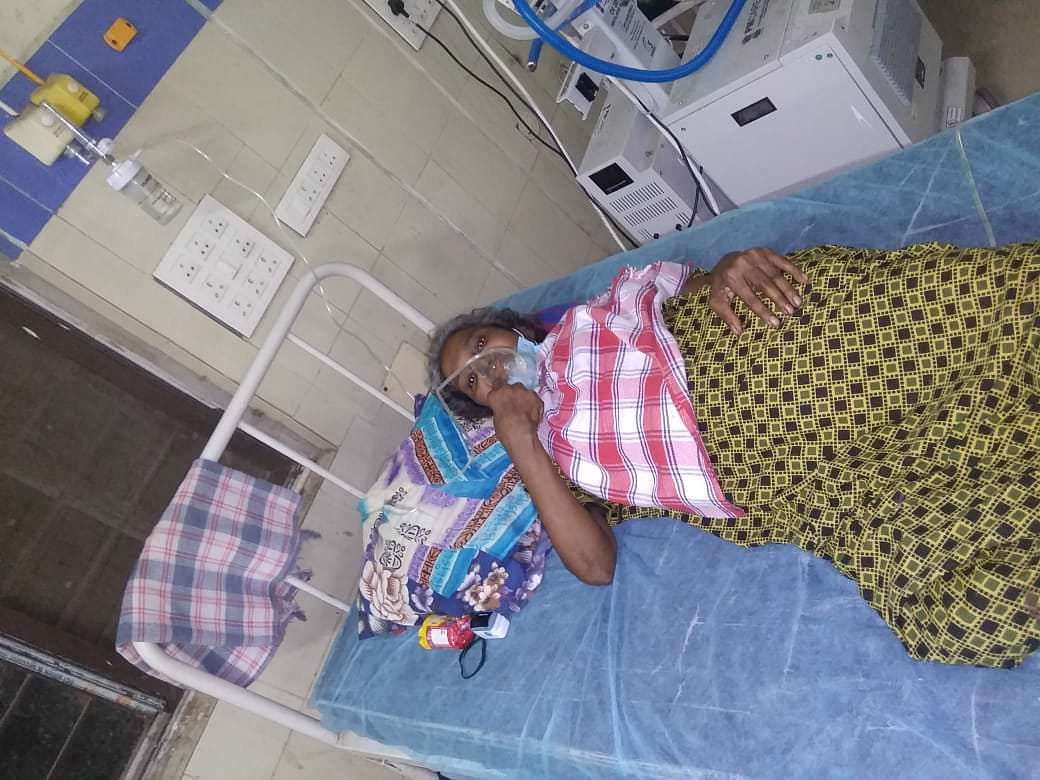 Hello everyone.My name is Thavisi Jeevan, son of Thavisi Padma. We live in remote village of Rajulakothapally in Telangana State. Our village doesn't have proper Bus Connectivity and has small population. We live on earnings of a small Kiranam(grocery) Shop in our village which are just enough for our basic needs.
Unfortunately my mother, Thavisi Padma is infected with Covid-19 and she is battling with the disease and she made a slight recovery from Covid-19, but still on oxygen support. Unfortunately due to our misfortune she is infected with Black fungus and she is still fighting with the disease. The hospital bill is becoming huge day by day and is becoming unbearable for a common man like me. I make meagre Rs.500 a day , but the medicine for black fungus is costing Rs.5000 a day. Please I beg everyone to make small donation within your reach and help me save my mother. I would like to state everyone that
Small actions by lot of people creates a Big Chance.
I am in dire need of a Big chance. I really hope everyone will donate to my cause.