I am Mohan Kumar, championing this cause to raise funds for my father - Mr. Tarsem Lal (Aged: ~55 yrs), who is diagnosed with Liver & Gallbladder Cancer (Neuroendocrine Carcinoma) and has been undergoing treatment from past 1 month. By profession, he is a farmer and used to earn around the meager amount of Rs 10k/month. We hail from a small village called Bathonia Kalan of Punjab.
On 11th April, he was facing pain in the stomach.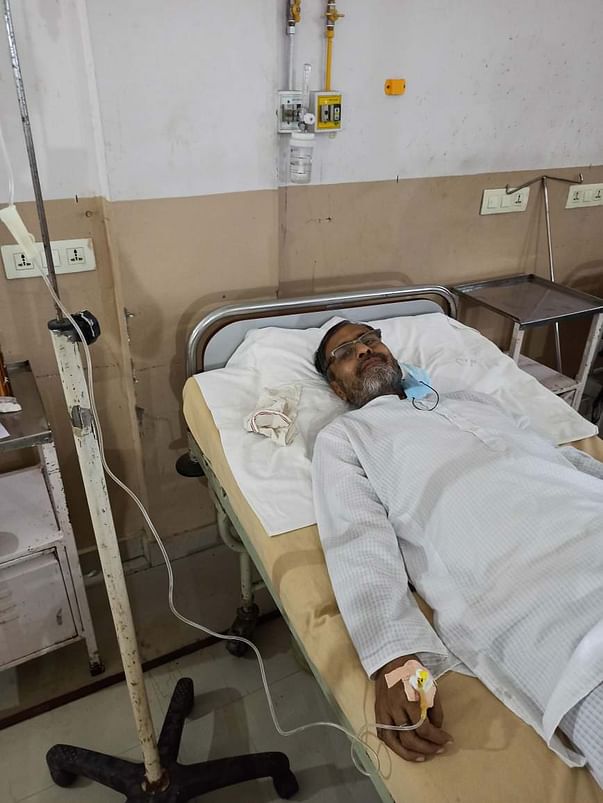 "We knew something was wrong with his health, but we never thought it could be cancer."
His health started to deteriorate & pain intensity increased along with the fever. Also, his weight decreased for around 10 Kg in about 15 days that seemed to be a big matter of concern. However, with uncertain and vulnerable times due to COVID-19, it was very hard to reach the right set of doctors and hospitals in our village as the labs were closed due to a lockdown situation. Finally, on 25th April, the family managed to get an FNAC test & Liver biopsy in Ambala.
"We took him to many doctors before his condition was diagnosed as cancer much to the agony of his friends and family. We were so worried. We had never imagined for things to turn out this way". After the detection of the Cancer via FNAC Scan & PET scan, the treatment for chemotherapy was recommended by Dr. Sandeep Kukkur, Rotary Hospital, Ambala (PUNJAB).
After undergoing 2 sessions of chemotherapy from the past 1 month, his recovery seems to be promising according to the doctors and his health is improving slowly.
These chemotherapy sessions will cost a minimum of Rs.3 Lakh INR. All the savings of the family has already been exhausted.
Swift collection of funds to enable the arrangement of regular chemotherapy is the dire need of the hour to be able to save his life.
How You Can Help

Mr. Tarsem needs continuous chemotherapy sessions to regain his health. If delayed, he might lose his life. All the financial savings of the family has exhausted and the family doesn't earn enough to pay for her medical expenses. We are desperately looking for your help.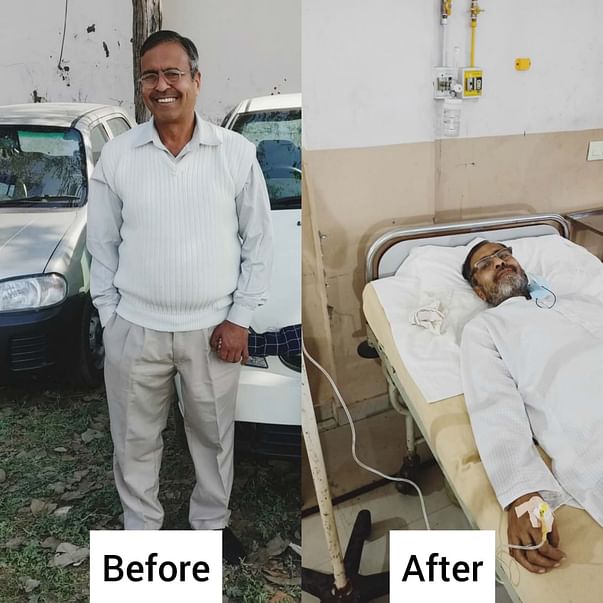 "Your support can save my Dad's life. My father is very precious to me and I can't afford to lose him for lack of finances."
Looking forward to your love, generosity and support.
Your little contribution will also be valuable and can make a huge difference. Please madad kar do bas, bahut ehsaan hoyega...!