With the second wave of the deadly coronavirus, the country is in a catastrophic state. The issue of food insecurity has become worse as the lockdowns stack up. People without means to survive are unable to prioritise their health, when they are not even able to manage proper food for themselves.
The people living in these communities are hard-workers, but owing to the grave circumstances our country has found itself in, they seem to be faring the worst.
According to the Global Hunger Index 2020, the number of undernourished people in India is the highest in the world, and in numbers it is equivalent to FIVE times the entire population of Canada. At 14%, India ranks at 97 out of the 104 that were surveyed. This data does not include the impact of the coronavirus pandemic.
As a third wave of the deadly covid is expected on the horizon in India, there is no saying how difficult the circumstances are going to be in the future. When even well-off people like you and me are facing financial strain in these times, the average daily wage earner is struggling to stay alive.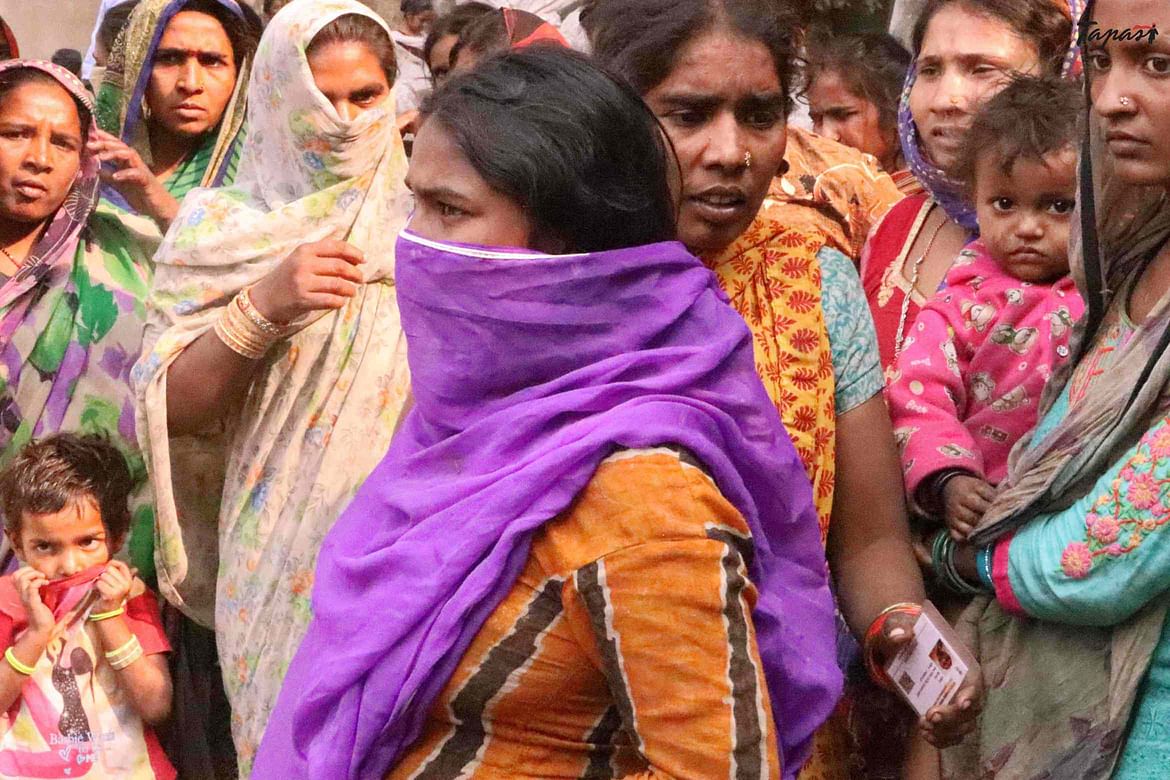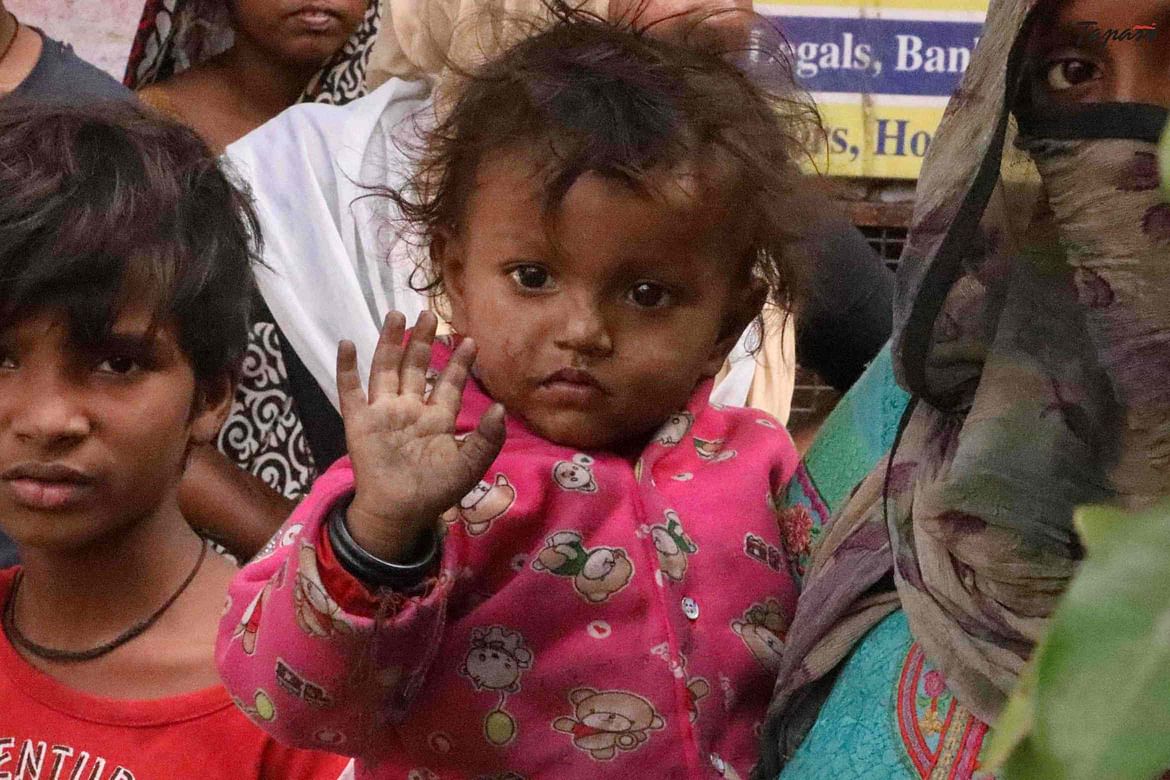 Without proper access to clean water, nutritious food, or good living conditions, they are facing more than just the battle against the pandemic.You can help us make sure they don't go hungry! Your donations can make sure they have food to eat on their plates!
Tapas Foundation is a social reform organization which works on a grassroots level to help rid our society of social evils and hunger is one of them. Since the lockdown began in March 2020, we have directed our efforts towards providing relief to the marginalized communities. We have taken a 'one case at a time' approach to create impact.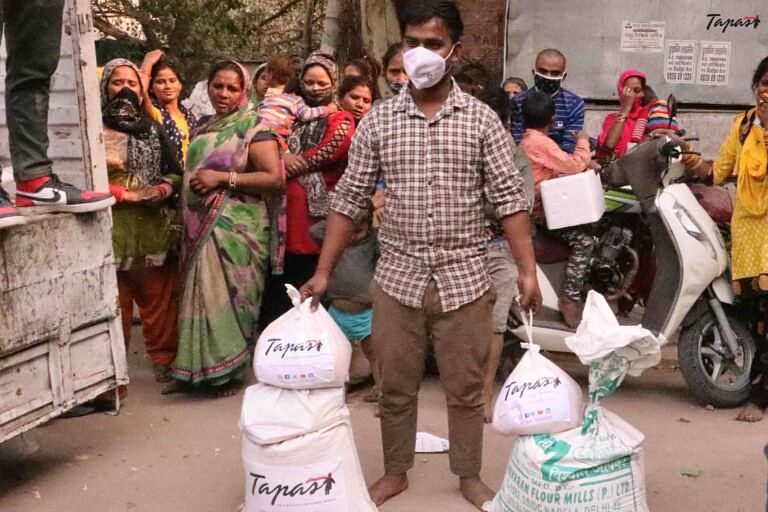 We intend to conduct the ration distribution drive in two areas in Delhi. The first area is Jhandewalan, where we reached out to the community with ration support, and menstrual health and hygiene support over the last few months. The basti is currently inhabited by 70 families. The second area we are looking at is Haiderpur village, in Delhi, where we will be providing food support to 80 families.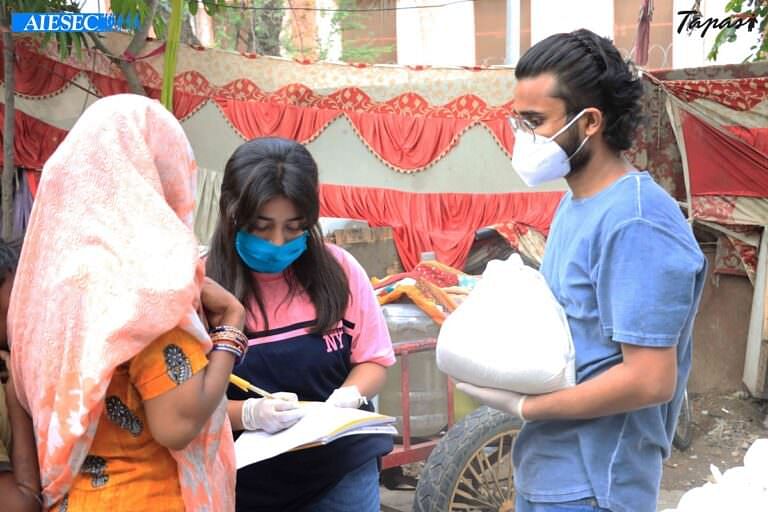 At Rs5000 per kit, we wish to provide 150 families with ration kits to last them 4 months. Each ration kit will include the following –
Wheat flour (30 kgs)
Rice (25 kgs)
2 types of pulses (15 kgs)
Oil (2 litres)
Salt (2 packets)
Red chilli powder (200 gms)
Turmeric powder (200 gms)
Sugar (2 kg)
Detergent bar – 10 bars
Bathing Soap – 10 bars
Vitamin C supplements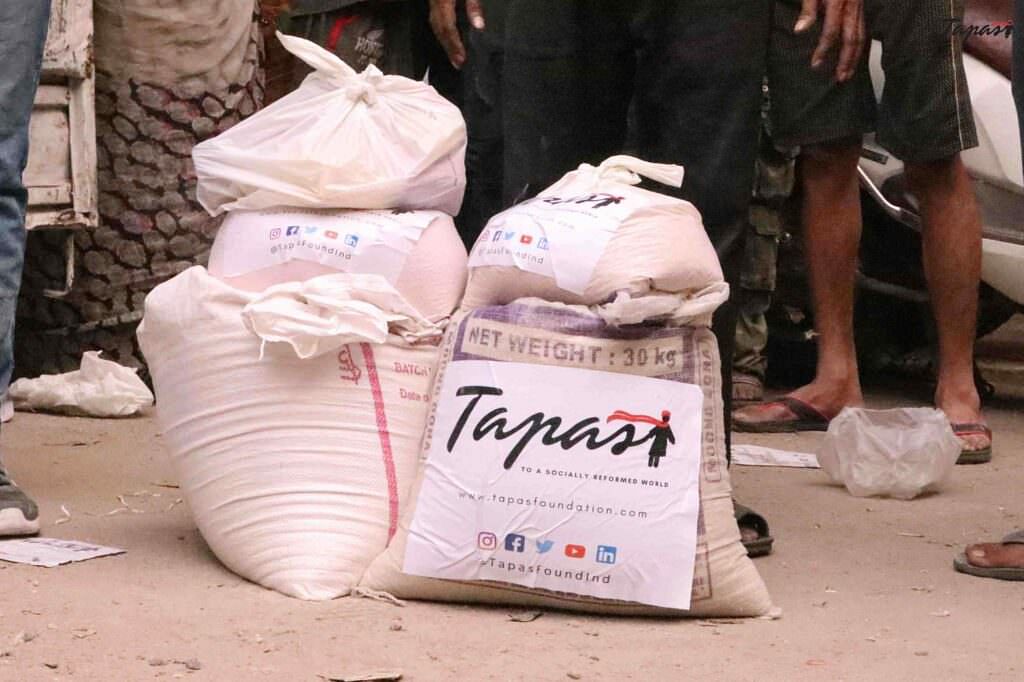 In the first run of this campaign, we provided ration kits for three months to 45 families in Jhandewalan, Delhi. Dealing with unemployment and hunger, amidst a global health crisis has made their living conditions severe, and has an impact not just on their physical health, but also on their mental health. Tapas Foundation also conducted a food distribution drive in June 2020 with AIESEC to 600 families, in Nehru basti, Delhi.
Help us reach those in need, and make sure that in times of distress, no one goes hungry!