My brother, Tapan Biswas, age 36, has recently been diagnosed for Acute Myeloid Leukemia, a serious type of blood cancer. He has been admitted to Tata Medical Centre, Kolkata as doctors advised immediate chemotherapy and other medical support, as any delay may be disastrous.

The estimated cost is Rs.10 lakh for this treatment (not including bone marrow transplant that may be required at a later phase).

The lower-middle-class family is distraught both mentally and financially. I earnestly solicit your help as early as possible to enable us to continue his treatment.
Diagnosis, Treatment & Cost Estimate from Tata Medical Centre, Kolkata: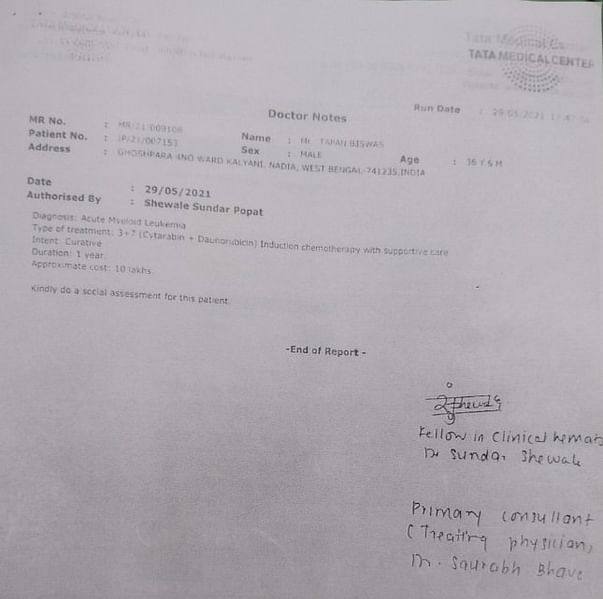 Patient Bio: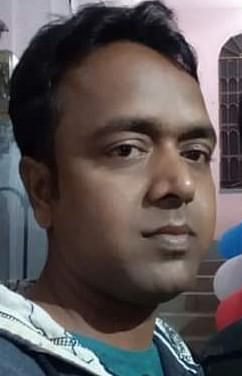 Tapan Biswas, 36
Married, has a child.
Aadhaar No. 5574 0115 1149
Address: Ghoshpara, Ward No.4, Kalyani 741235, Dist. Nadia, West Bengal, India