The Little Bagheeras feed about 90-95 dogs daily in South Kolkata. We also take care of the daily medical intervention of these many dogs. With your support and generous donations we could sterilise 61 dogs and vaccinated 8 pups with dhppi & diluent vaccines and also vaccinated 75 dogs with anti-rabies vaccine. Also provided medical treatments to many dogs suffering from deadly diseases.
We have taken this mass sterilization initiative and will sterilize 100 dogs in Kolkata. Also we wish to vaccinate 100 more dogs with Anti-rabies vaccine- A little step towards Rabies free India.
In a country like India, stray animals have to live in the worst of conditions. Sterilization and vaccinations would be the only way we could minimize the sufferings for them.Please consider donating any little so that we can continue with our sterilization drives.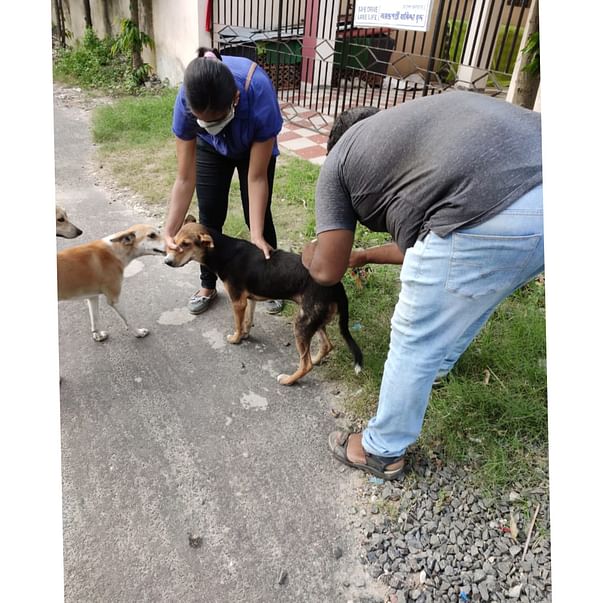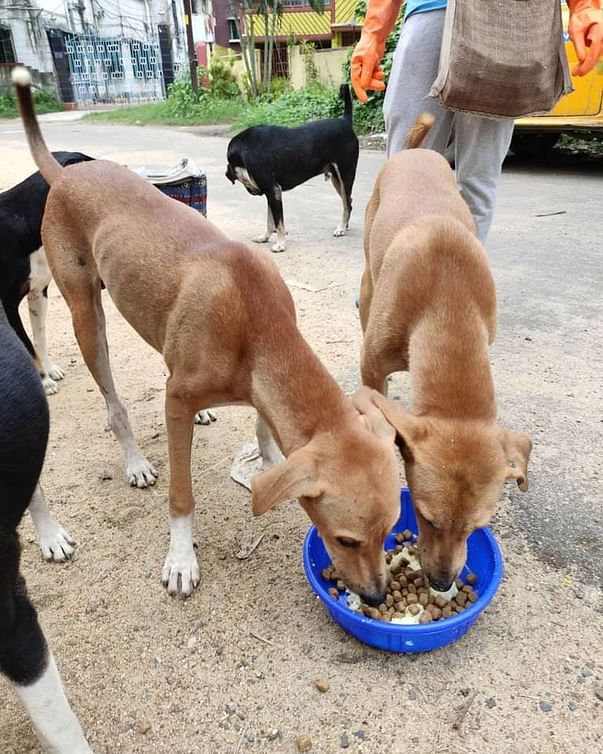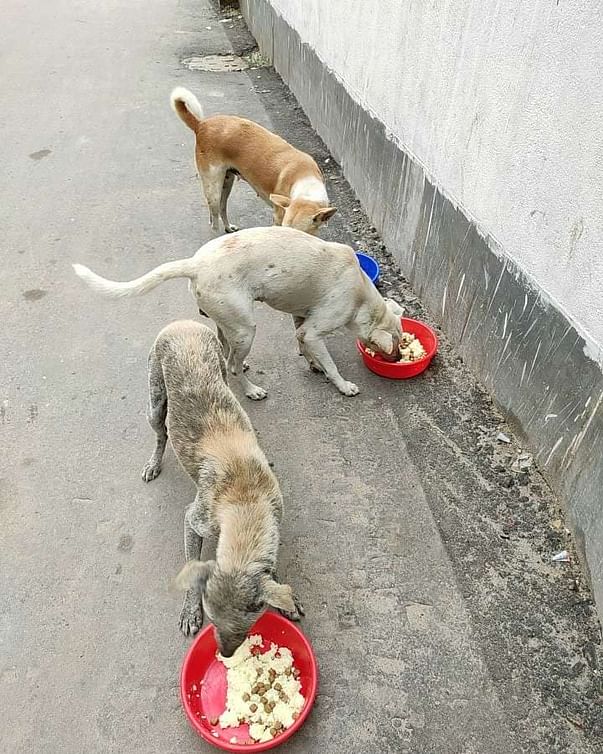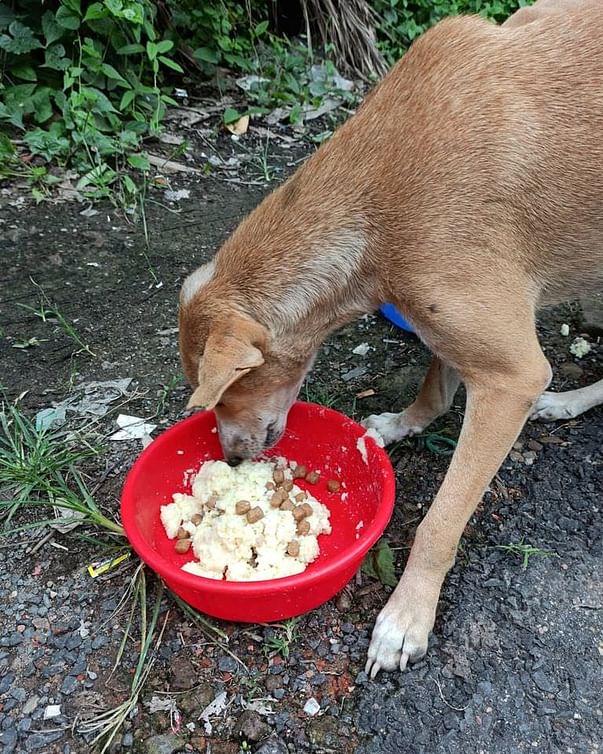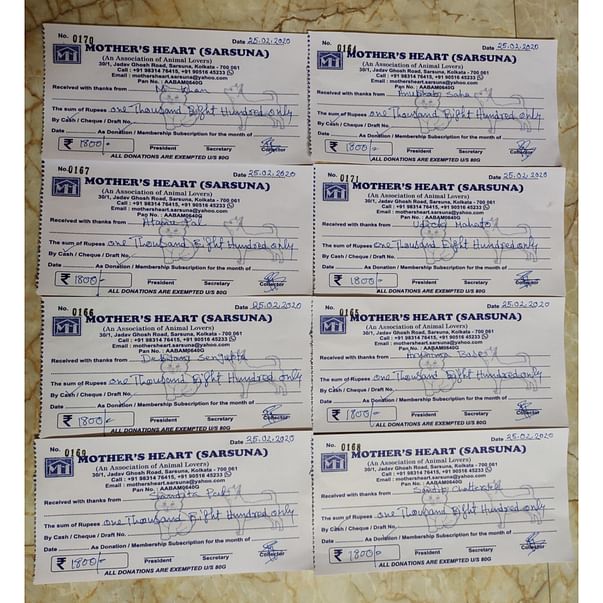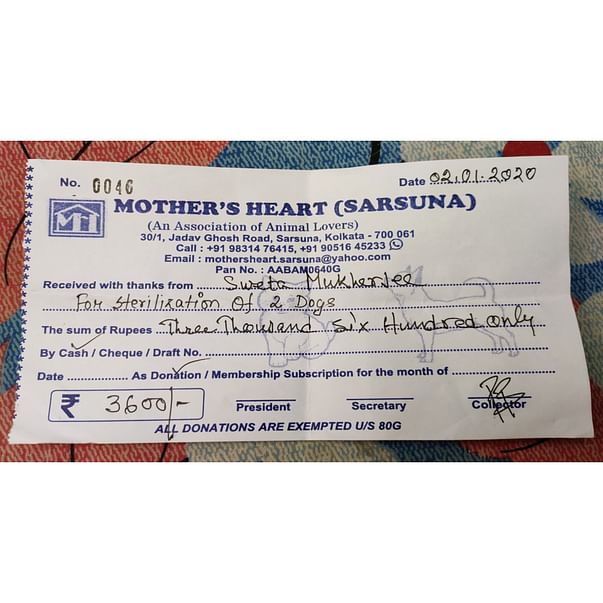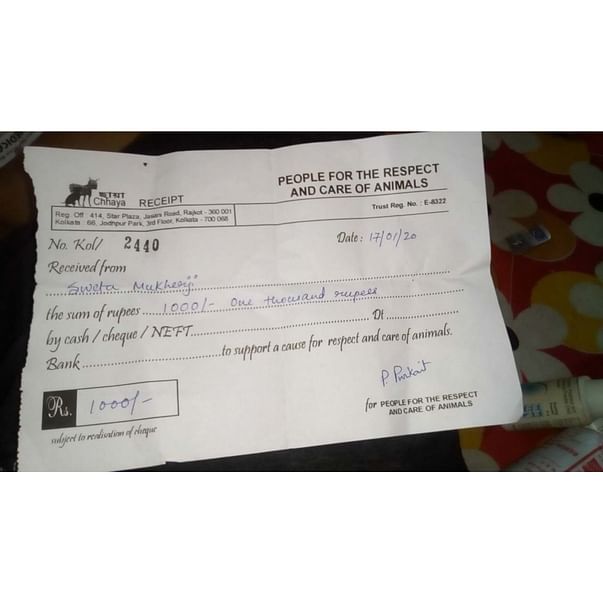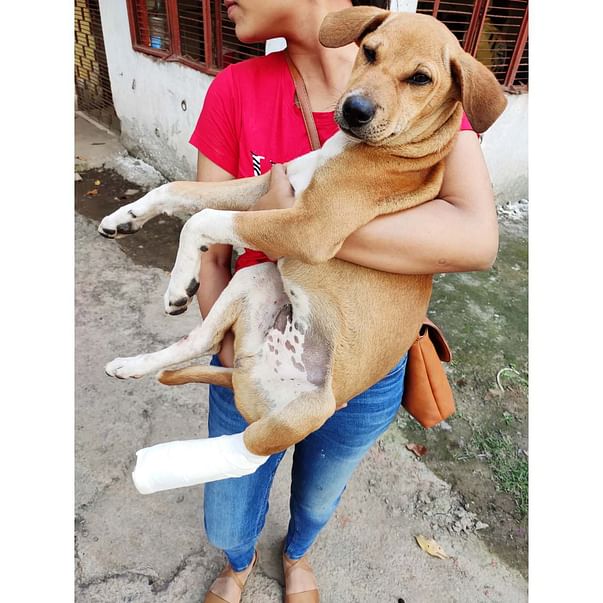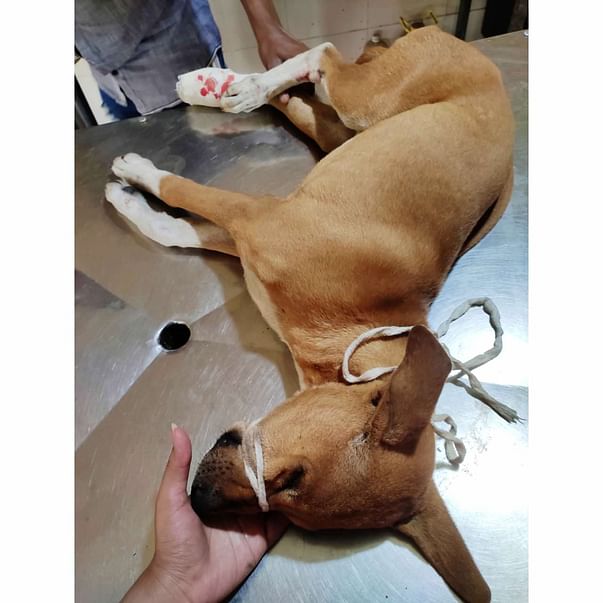 Each and everyday we see puppies run over by cars or hit by bikes.But what these puppies have done to end up with this pain? Just the fact they were born on the street? They have to face so much in their entire life. Our little boy Juno was hit by a car twice at the same spot.We took him to the hospital and the vet suspected that he might have got fractures till the x-ray was done the next day.He has completely recovered now.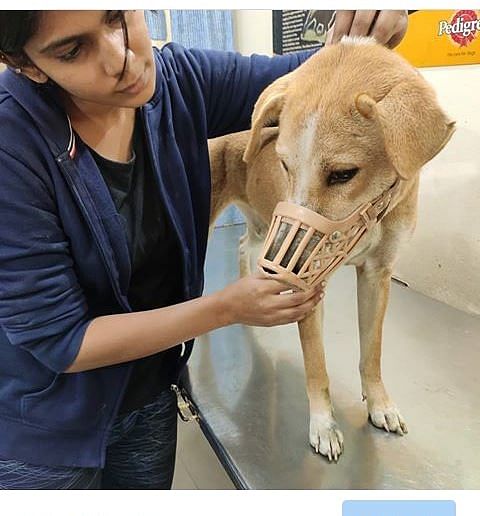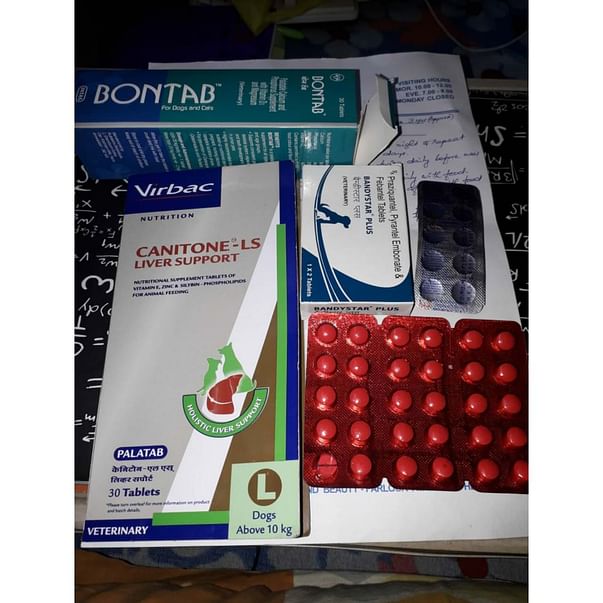 Lola was a ball of joy when we first met her.Just like any other day when we went to feed her, we found she couldn't stand at all and lost her balance to walk. On inquiring the local people, we got to know they gave contraceptives to her so that she doesn't get pregnant. We took her to the vet and got her checked. The doctor said the contraceptives could be a reason for this and so medicines were given for a month and finally she is completely recovered now. We got her sterilized so that she don't have to bear any further wrong treatment by humans.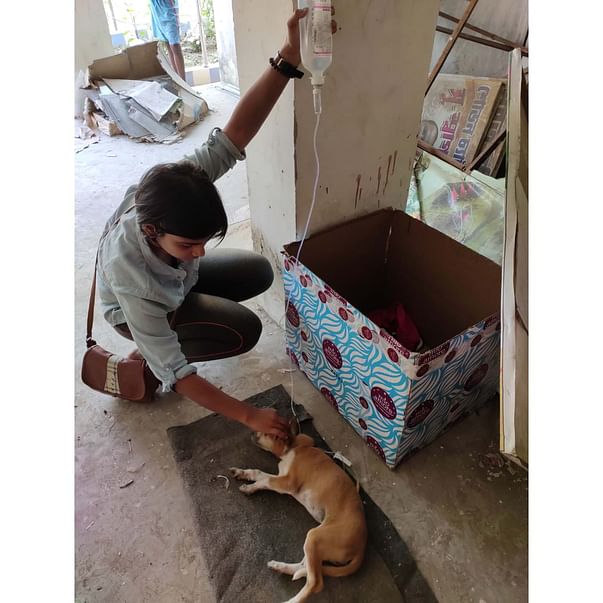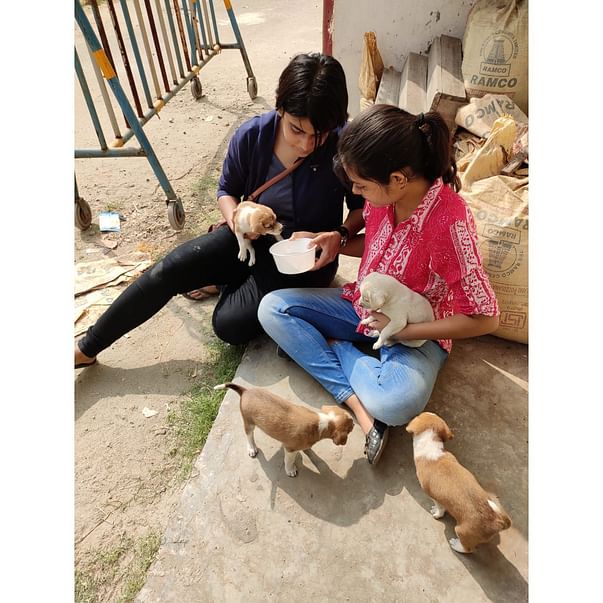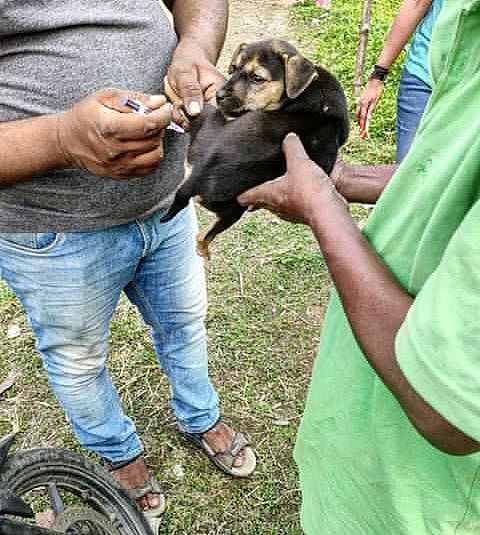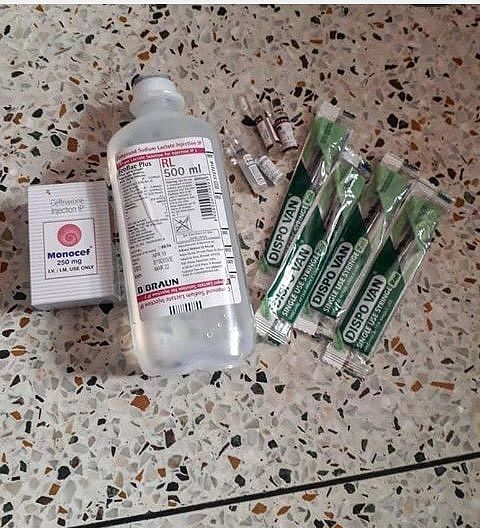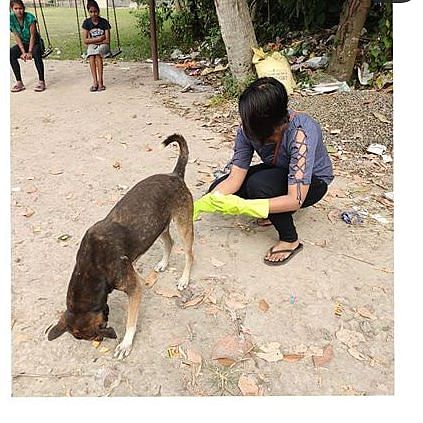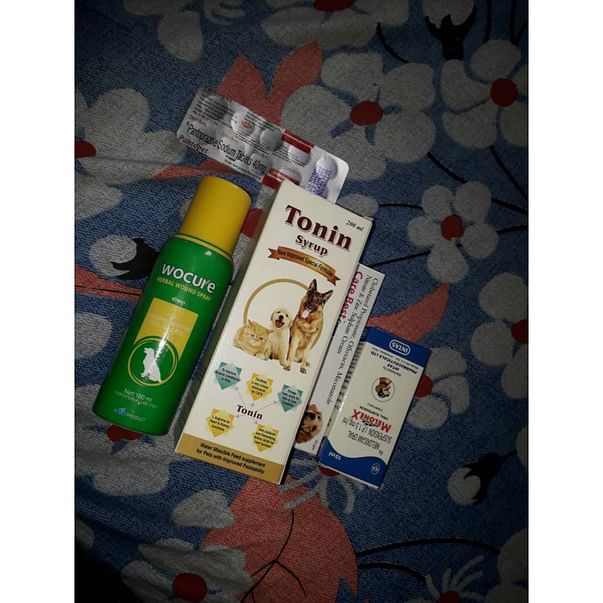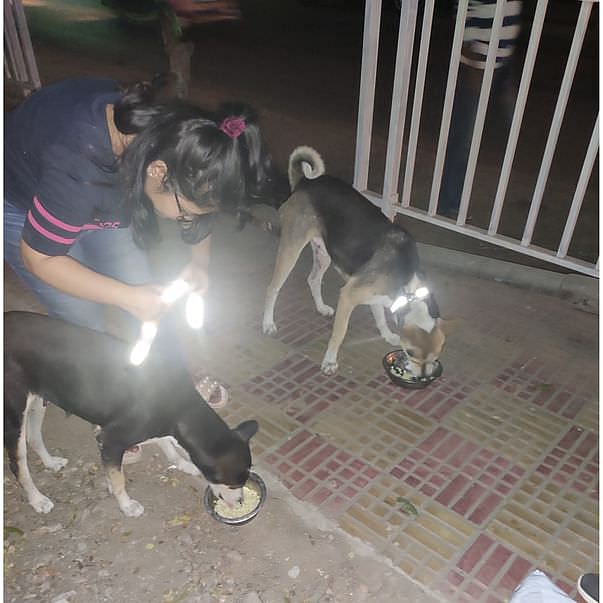 We have put reflective collars to our streeties so that we can save them from any deathly accidents.
We are three girls from Kolkata working together for the welfare and betterment of all stray dogs around us. We would never understand what it's like to spend a day in the paws of a stray dog. Watching them scavenging food in garbage bins, drinking sewage water and being beaten by humans and what not. Life on the streets is worse and even worser when you have a litter with no food to sustain you and no shelter above.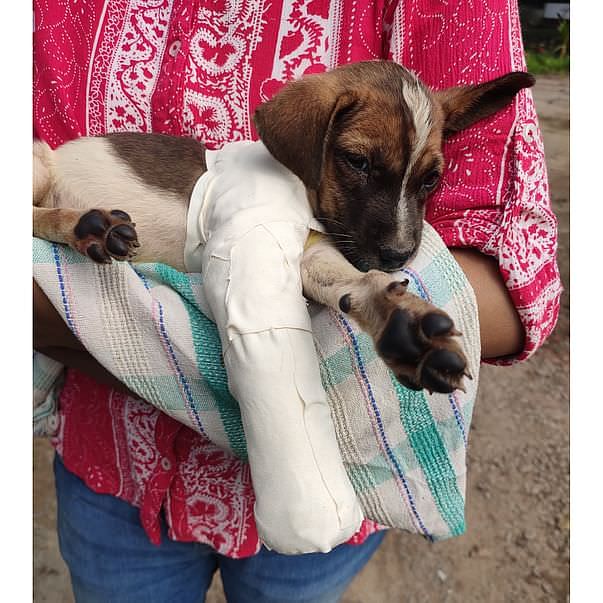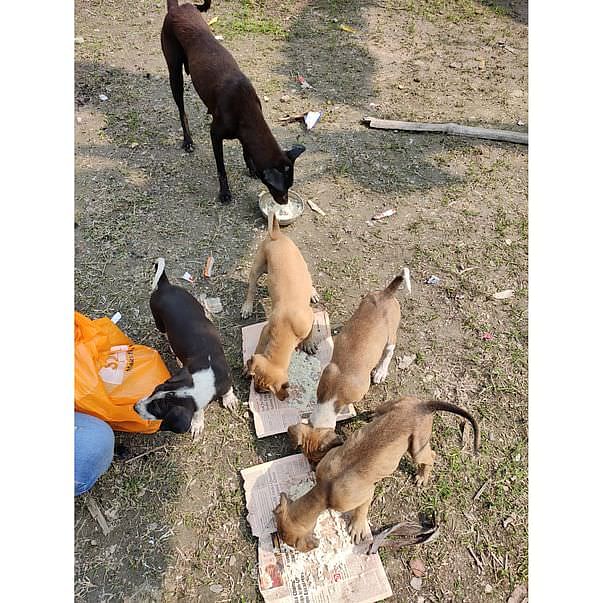 And the ultimate fate of these babies are either death by car accidents by careless drivers or taken away from their mother and left off to some distant place to die. Life on street doesn't allow the female dogs to enjoy their motherhood and they have to see the sufferings of their own babies each day and whats more worse than this? It just breaks our heart that we couldn't help these lives sooner. We have been trying ever since to get these dogs out of their misery.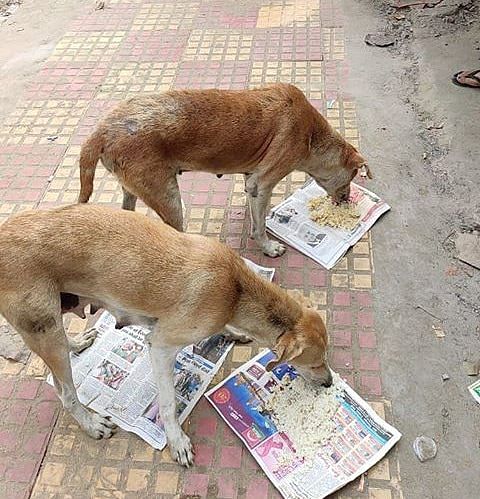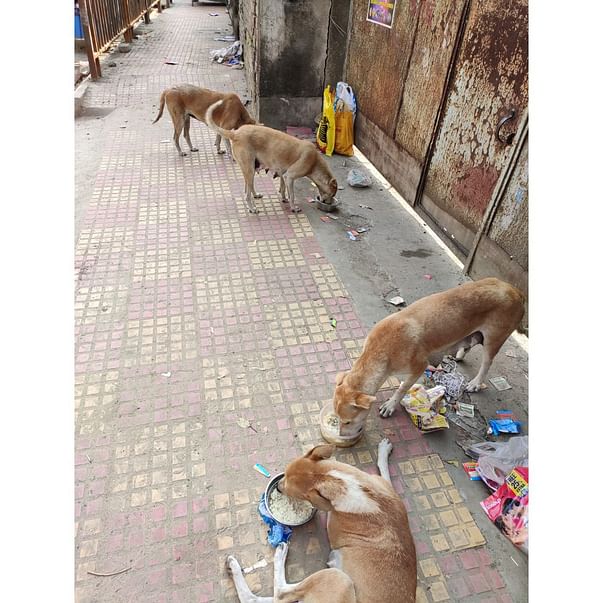 .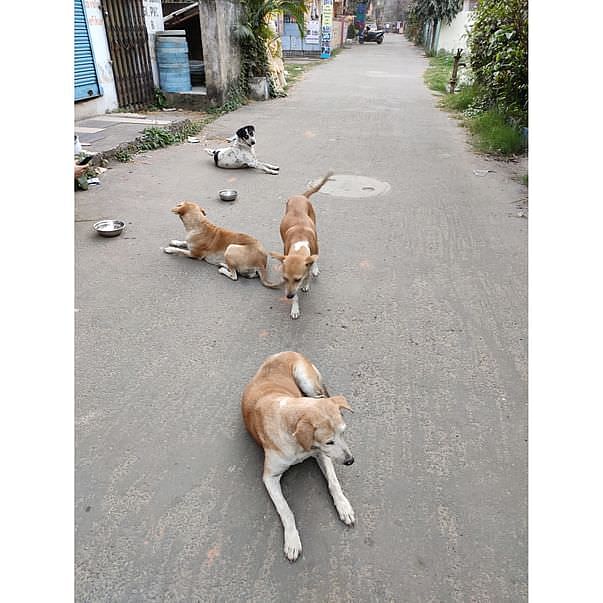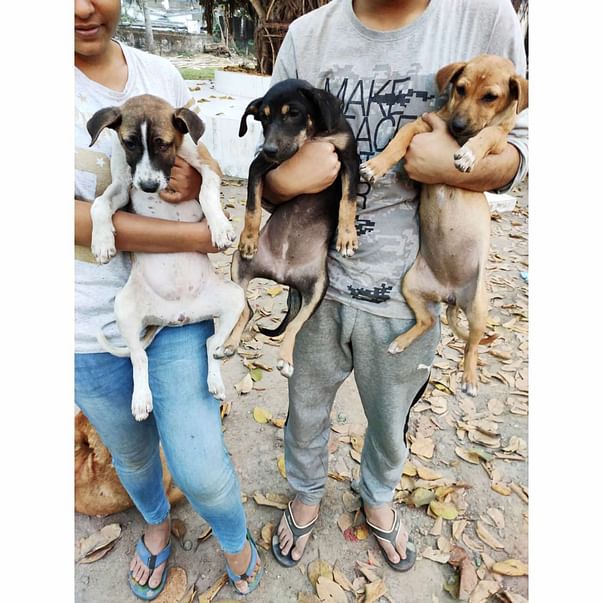 We have more than 50+dogs who needs to get sterilized soon so that we can give them a better, healthy ,longer and burden-free life that they deserve. Each Sterilization from Mother's heart hospital costs Rs 1800.
We need to raise our funds to buy dog food, provide necessary treatments, expenses for doctor's visit, medicines, vaccinations, sterilization and to provide a shelter for the abandoned dogs all around us.We can't bare the whole expenses as we are all students. Please help us get the fund raised for these innocent souls.Your smallest donation can make a lot change in their lives.