These kids need your immediate help!
Hello, friends, family and soon-to-be well-wishers!
I am Vishwanath Chanda who works for an E-Comers line from Bangalore. My Cousin Sister and her husband lost their lives in this pandemic Covid-19.
My sister demise on 21st April (at age 43) while her husband has left his soul on 23rd May, one month later (at age 50). It was unfortunate that my brother In-Law was under hospitalization for 40 days and keep asking about his wife who already depart her soul, it was our faith that we were not in a situation to inform him about the fact that it would be shocking news for him as he was hospitalized, we wanted him to get well soon so that he can take care of his 3 Kids career. But all medical/hospital effort has shattered and he left his soul without knowing about his wife reality.
We are all devastated and at a loss of words for these three children who have lost their parents at such a young age.
Elder Daughter Sushma Age 23 year completed BE Computer hunting for a Job
Younger Daughter Sahana Age 17 year studying 12th STD
Younger Son Gagan Age 11 year studying 5th STD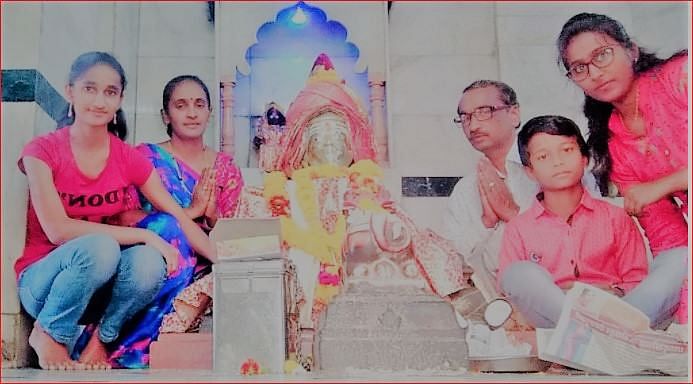 In an effort to provide education, health and support to these beautiful children, we are trying to raise funds. Every Parents' dream, is to see that their kids are well off and enjoy every moment of their lives without any sorrow. One such family's dreams have shattered now.
Hailing from a middle class family which is struggling to make its mark in today's competitive world, my cousin sister and brother In-law was a school teacher in a village.
They were teaching hundreds of students every year and now their kids are not able to get the education due to the irretrievable incident happened.
They working hard like every other parent would do, to provide their children not only good education but also to fulfill every desire of theirs. Just when we thought their picture was perfect, things took an ugly turn and now, lack of funds have made the future of the children look difficult.
The bereaved children are in need of help, and I request you to consider this a chance to provide education to these kids who are in dire need of that and because only education paves the way to a great future. Don't they deserve one?