Mission
Navchetna Society and TBD want to help homeless and underprivileged girls and women in need of a basic necessity: menstrual hygiene.
Problem
Because of the lockdown, many people have lost their livelihood and now more than ever, poor families are reluctant to spend on sanitary pads. A lot of girls and young women are going back to their previous ways of handling periods by using rags.
In times like this, we provide more than menstrual hygiene products to those in need. We strive to help restore dignity to women who may be forced to choose between hygiene or food.
Think about young girls, women in quarantine, women in relief camps, women migrant workers, who are also in need of menstrual hygiene and access to sanitation facilities. In many places, shared toilets have made it even more challenging for menstruating girls and women to manage hygiene.
The worst affected are the school girls in remote areas as the distribution of sanitary pads has come to a halt. For homeless women, the repercussions are so much worse. Often, a homeless woman is limited to one set of clothing. When these items become damaged and stained, it can be both embarrassing and extremely unhygienic leading to bigger health issues.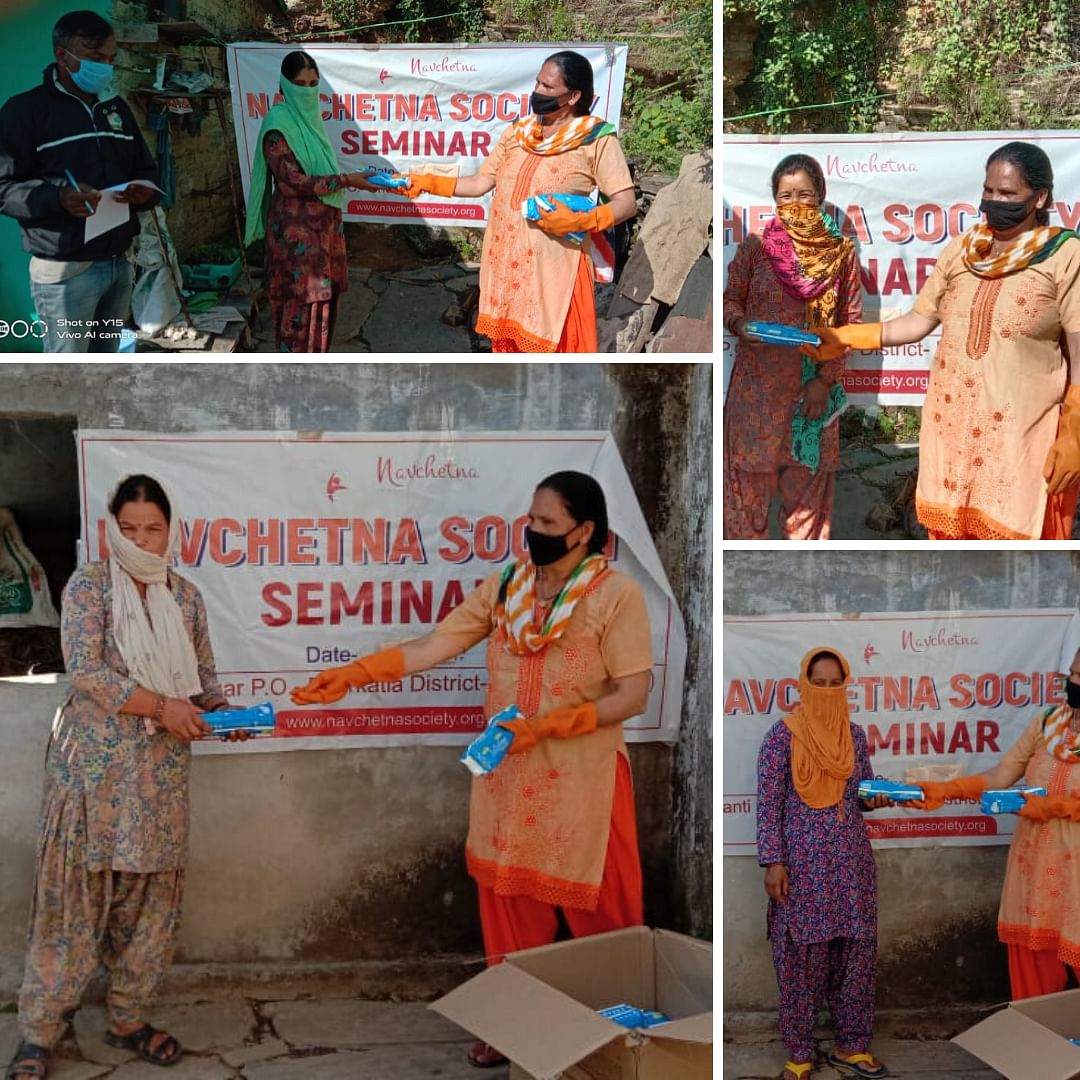 News
The nationwide lockdown brought in by the Union Government to fight the coronavirus pandemic led to a shutdown of several essential goods manufacturing companies like sanitary pads. The commodities covered under the Essential Commodity Act do not include sanitary pads in most states.
Though the government subsequently revised the order, adding these products to the "essential" list, supply continues to run low.
The Hindustan Times reported that most of the girls seem to have switched to using cloth pads in the absence of usual ready-made sanitary pads.
Current unhygienic solutions women and girls are resorting to
Cloth rags: Most girls and young women are resorting to using cloth rags. With no proper way to disinfect and clean these rags, girls and young women are contracting severe infections. These infections can come in the form of UTI and also more serious health issues such as uterus cancer.
Shared bathrooms during this time is making it even tougher for girls and young women to manage menstruation issues and carry out sanitisation processes properly.
TBD
x
Navchetna
SOLUTION:
We've joined hands to supply 'Period Pouches' to girls and young women across villages in Uttarakhand. Starting our focus in the Munakot district - spanning across 76 villages, and constituting ~11,500 girls and young women.
What is a Period Pouch?
A Period Pouch is a small bag that contains a supply of products for one woman including sanitary pads, soap bar, and a menstrual hygiene handbook. These products serve women in shelters and living on the street.
Contribution / Packages
Your generous contribution will enable us to continue fighting to provide menstrual hygiene products to those in need.

SPONSOR WOMEN AND GIRLS IN NEED:
INR 30
Provides menstrual hygiene care for one woman for one month.
INR 90
Provides menstrual hygiene care for one woman for three months.
INR 180
Provides menstrual hygiene care for one woman for six months.
INR 360
Provides menstrual hygiene care for one woman for twelve months.
Progress so far
We've successfully covered 1 village covering 140 girls and young women. The girls and young women of Ruina Village (including Ruina, Udhoni, and Jugapani) have been provided with 3-months of Period Pack.
So far, the donations have been allocated from the NGO funds. To cover girls and women across the remaining 75 villages - we need your help and support to continue.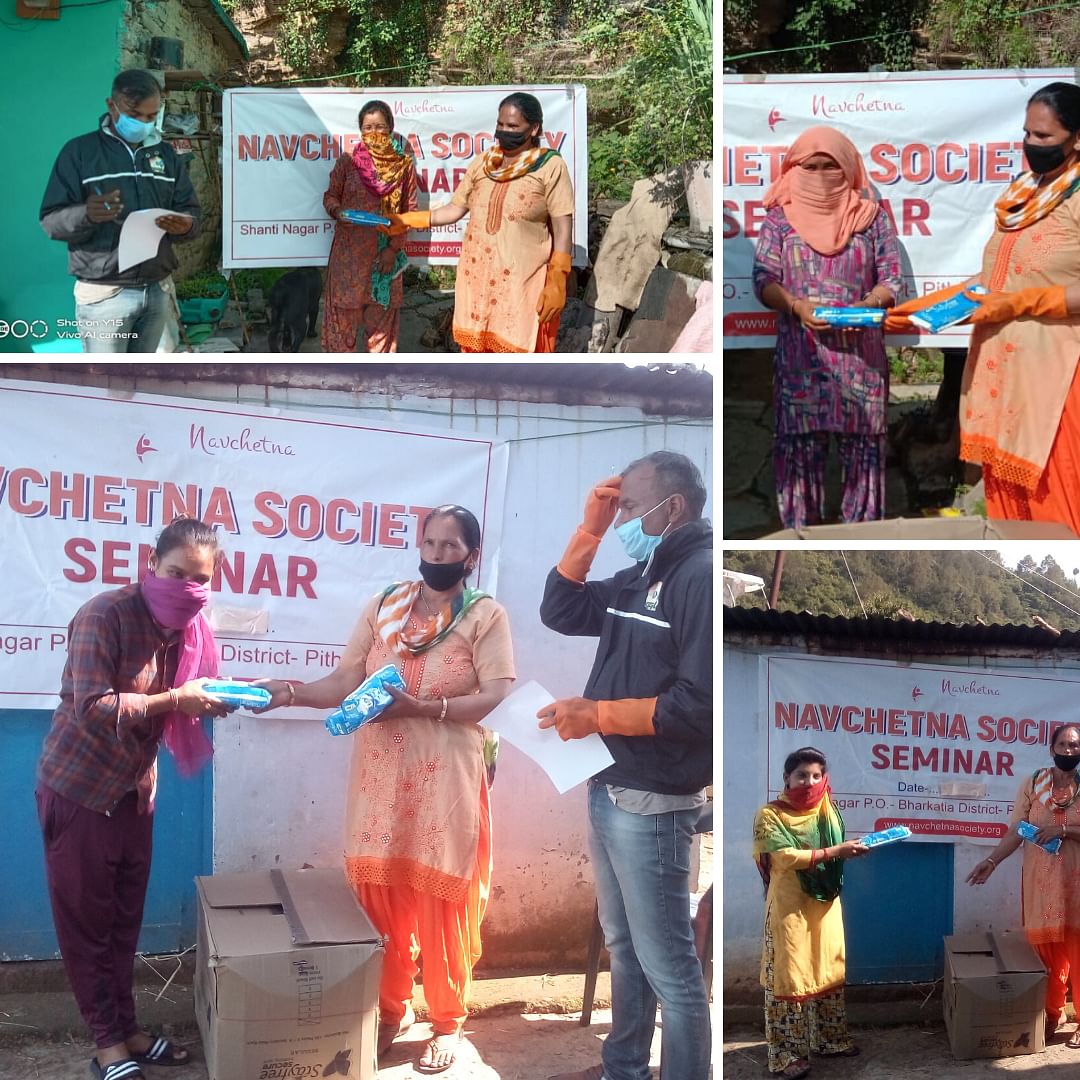 Note: Donations towards this fundraiser are eligible for tax deductions under 80G.