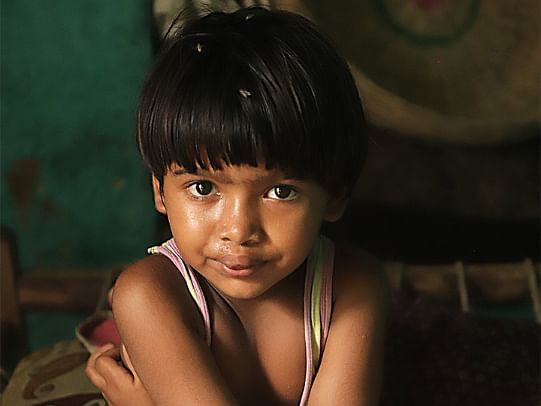 "Our little girl hides her face under the blanket and cries as she doesn't want to face the world. She has a swollen lip, and she fears others of her age. They tease her. She never comes out of the house without covering her face. This suffering and embarrassment kill our daughter day and night. Would you please help us? We want her to get rid of this suffering." Suryanshi's parents were crying over their daughter's health condition.

Four-year-old Suryanshi is suffering from edema. There is severe swelling on her upper lip, due to which her lip is enlarged. She is unable to speak and eat properly. This condition is affecting her both mentally and physically. She is living under extreme social pressure, grappling with everyday embarrassment.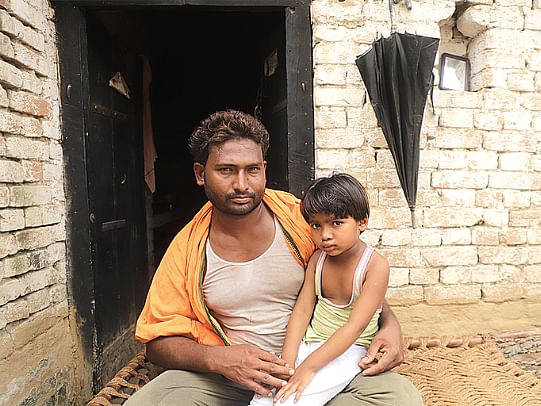 Edema is a kind of swelling caused by fluid trapped in the human body's tissue. It occurs most often in the feet, ankles, and legs but can affect other body parts such as lips, face, and hands. This condition occurs when it becomes difficult for the veins to push blood back up to the heart and leads to this. It can be a life-threatening problem like heart failure or kidney failure if not treated on time.

Her father, Ram Karan, is a daily wage worker, and her mother, Parvati, is a housewife. After working hard day and night, he hardly earns Rs 5000 a month and is burdened by daily expenditure. It's difficult for them to take their only child for medical consultation as they lack financial resources. They are in the worst phase of life, with their little daughter suffering at such a tender age.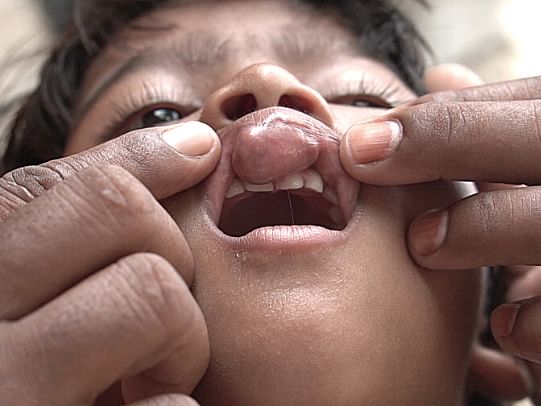 "I can't see my little doll crying for help. My heart breaks when other children tease her and weirdly look at her. They don't play with her. She stopped going to school because of this unfavourable behaviour. I feel so helpless when she can't express herself or eat properly. I am failing as a mother, unable to heal my beloved daughter. Please help me." Parvati, crying and explaining her daughter's condition.

Suryanshi needs your help to live a normal life; her edema is also increasing with growing age. Please help this little angel live a healthy life and fulfil her dreams by studying hard. Her family is helpless seeing their only daughter in such a life-threatening situation.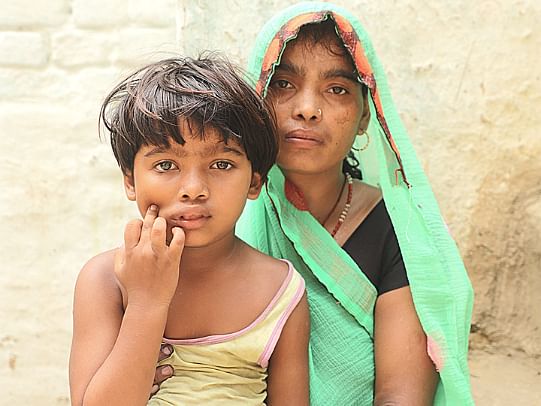 "Would you please heal our little angel? Your support can help us treat our daughter, and we can have a reason to live. Her condition will become cancerous if not treated on time. It will be tough for us to imagine our lives without her. You are our only hope. Help us." - cries Ram Karan, father of little Suryanshi.

We are looking forward to your generous support for Suryanshi. She can have a better life, and you can be a reason behind the smile on her face.
Project Global Cure -Project Global Cure is an initiative of the "Humanity Welfare Council" to transform health globally.
Please note that we raise financial support for financially fragile, debt-ridden people with no social support during medical emergencies. We at Project Global Cure raise funds only through Milaap to maintain our work's legitimacy and transparency. We do not use any other platform for raising funds. If found, please report to us at
helpdesk@projectglobalcure.org
.
Warm Regards,
Team Project Global Cure
Humanity Welfare Council