Hello friends, My neighbour, 42 yrs old Mr. Suresh kumar gupta, a small street vendor (sells spices on his 'thela') is suffering from oral cancer since December 2019.
He is the father of two small children's, as his wife has passed away 10 years ago. Now he is the only hope for his two brilliant child's who are currently studying in Kendriya Vidyalaya, chhatarpur M.P in classes 12th and 7th respectively.
Mr. Suresh kumar gupta is admitted in jawaharlal nehru cancer hospital for his treatment. He needs urgent money for treatment to save his life. I am uploading all treatment related documents (Estimate letter, OPD card hospital file etc) , please go through and help as much as possible for you.
Suresh kumar gupta and his two child's :-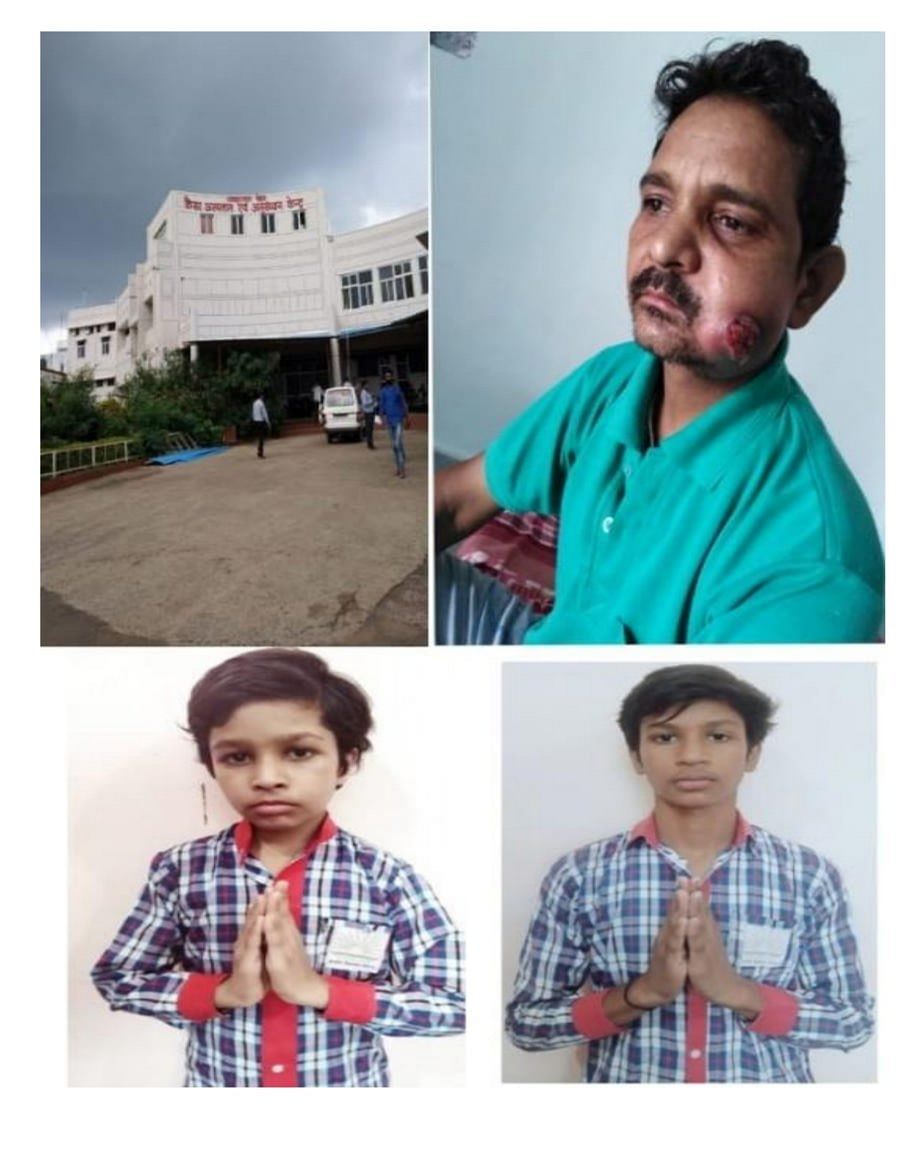 Admitted in hospital :-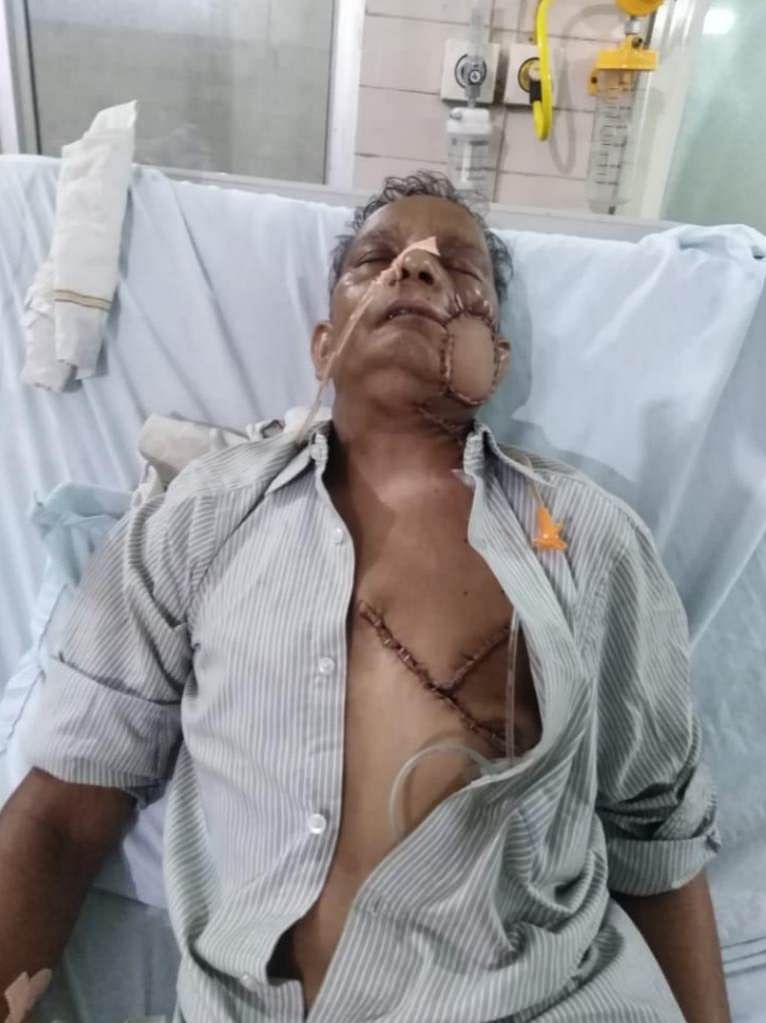 Hospital Estimate letter :-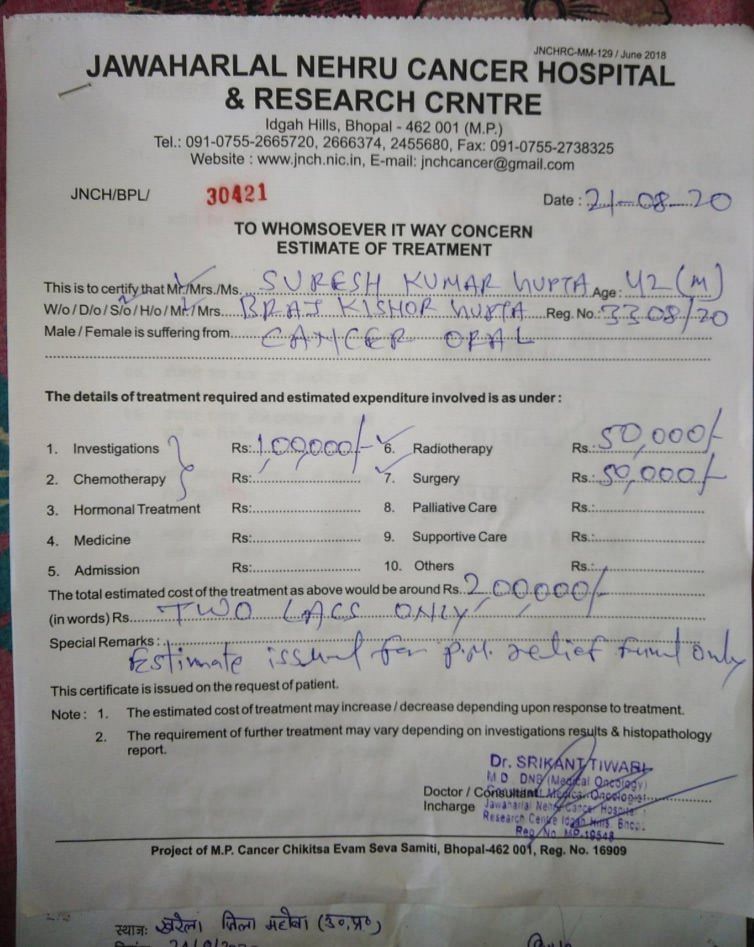 Hospital treatment file:-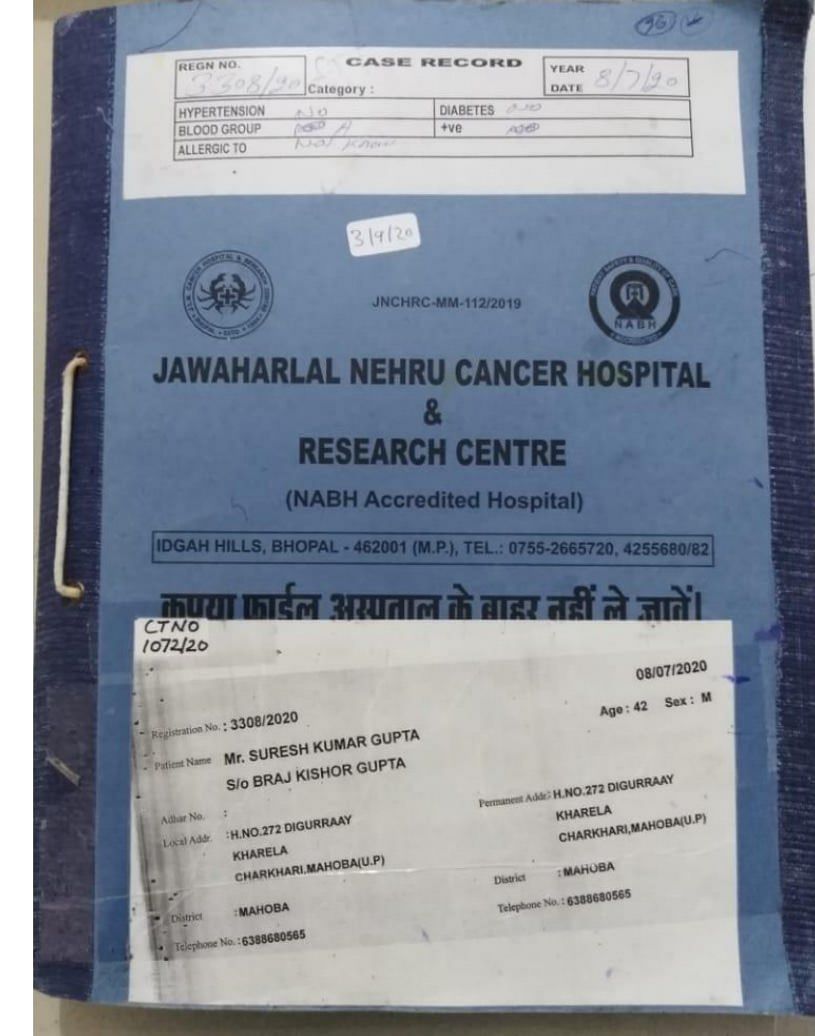 OPD card:-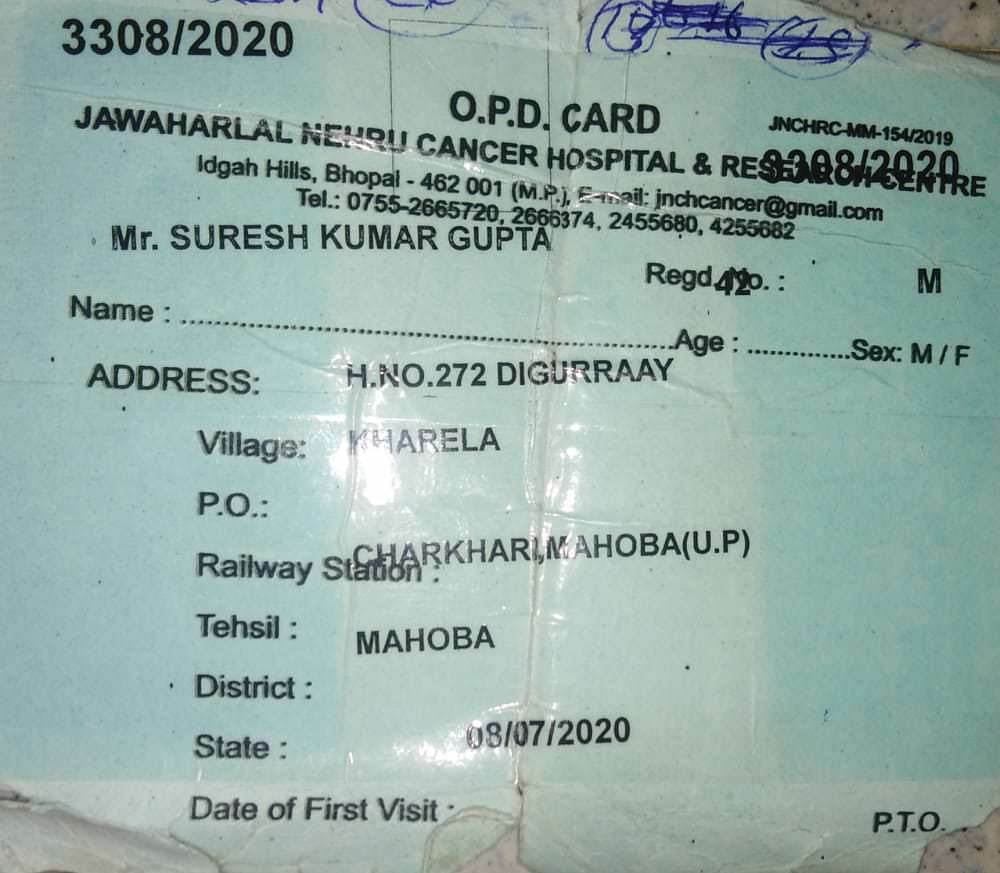 He have to be diagnosed for further treatment on 28th of September, the estimate letter is for that day. And hospital will provide another estimate letter for further care after treatment on 28th.
Please donate as much as possible for you. Our small effort can save the future of two brilliant child's. In future they will do well for our country and society.
I request you all on behalf of Mr. Suresh kumar gupta and his sons to please help them as much as possible for you.
Appeal by two sons of Mr. Gupta (I blurred their address as it is their relatives address, who don't want to reveal their address):-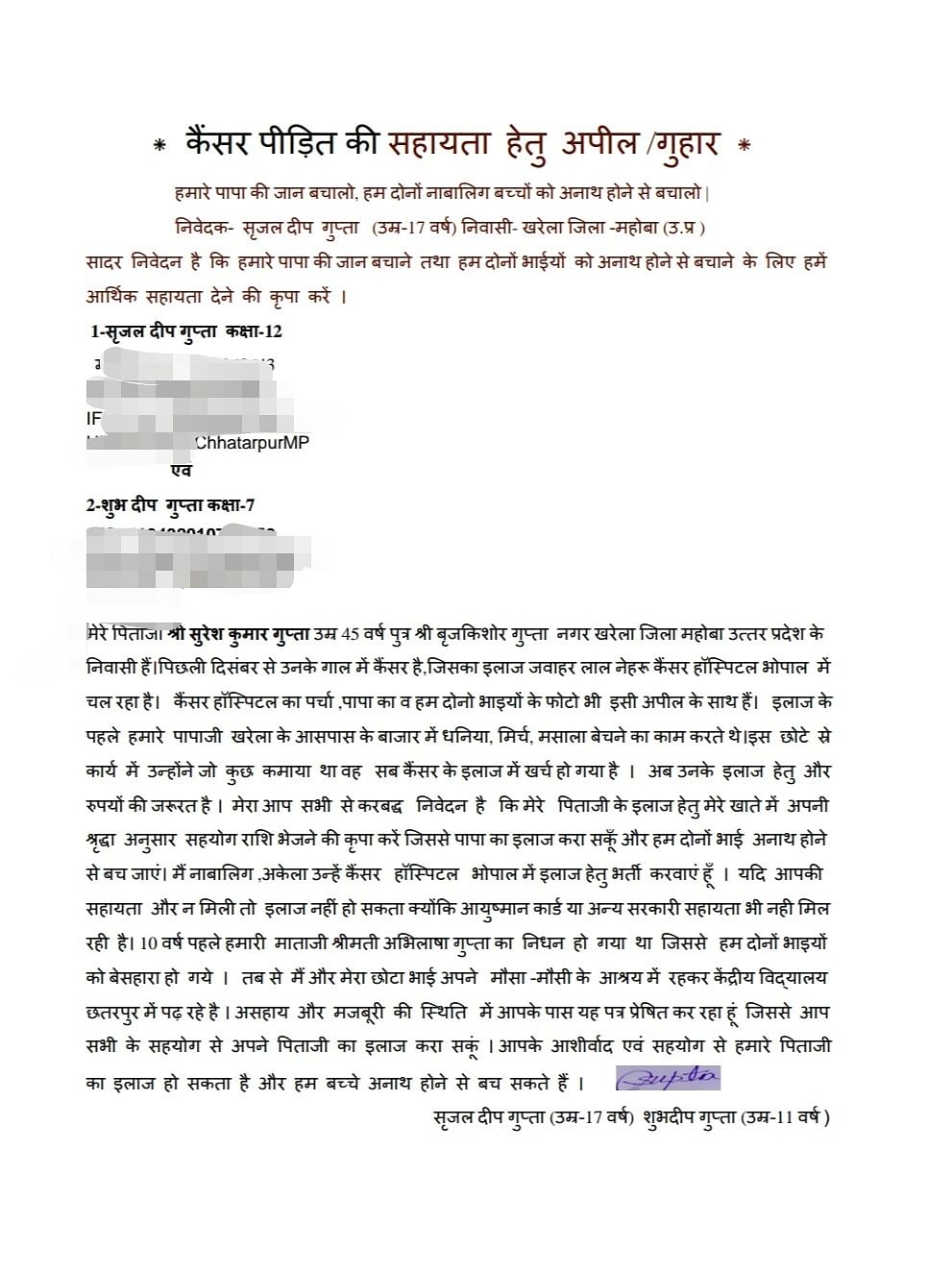 his elder child srijaldeep gupta who is in class 12th in Kendriya Vidyalaya chhatarpur, authorised me to crowdfund for his father's cancer treatment.
Please help as much as possible for you and share with your circle. 🙏