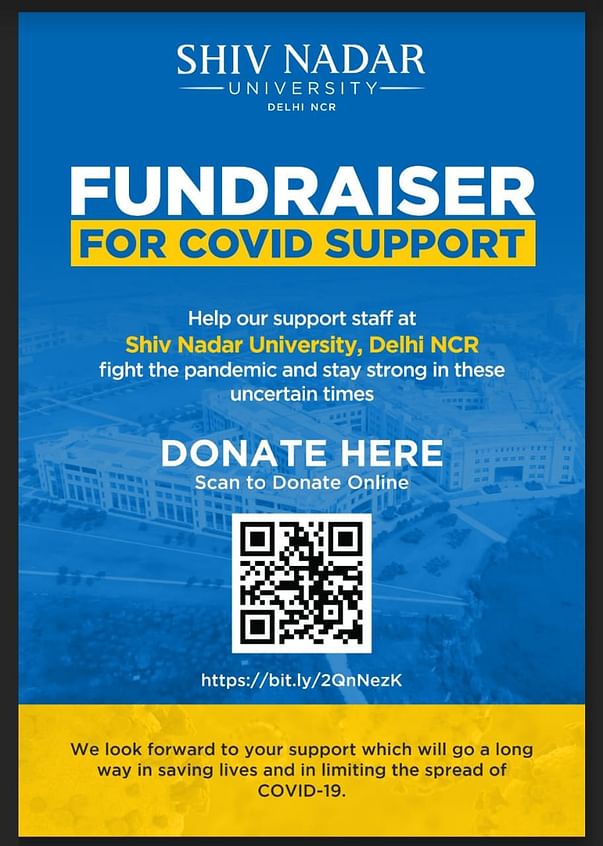 Fund raiser for Covid Support
This is a small endeavour to raise funds as some of us at the University felt we could contribute towards raising funds for the vaccination, and other COVID relief for members of our support staff, who are on third party payrolls, our food stall vendors, shopkeepers and other essential people who regularly work at Campus.
With our donations under the Fundraiser for Covid Support, we will support such an endeavour in our small way.
Donation to this cause is entirely voluntary, and you could contribute any amount you wish to.