"It was about 10 years ago when I lost my father to cancer and he fought really really hard. We all tried our best to save him but cancer is unsparing. I watched him every single day in the hospital in pain and suffering. I don't think any child or any family member should ever suffer anything like this because it is one of the worst things that you'll ever see in your life." - Sunny Leone.
Sunny lost her father due to cancer and has been actively involved with Cancer Patients Aid Association Digital campaigns ever since the pandemic began as she understands the struggle.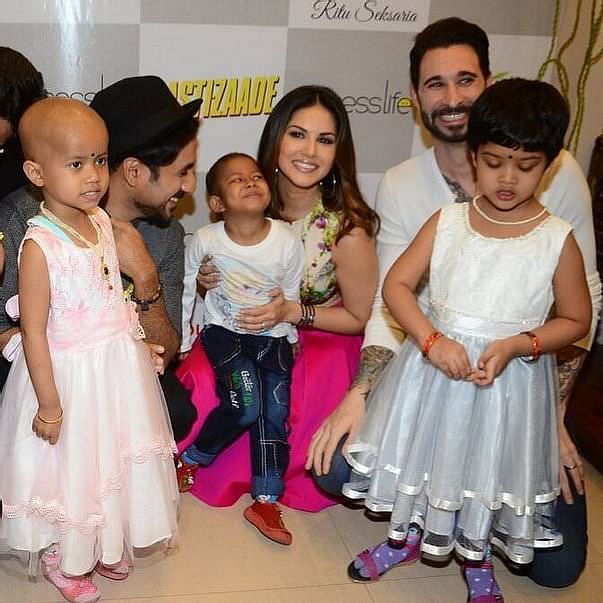 Underprivileged cancer patients from rural parts of Maharashtra like Achalpur in Amravati, Udgir in Latur, Barshi in Solapur, etc. are stuck in Mumbai for their treatment. With the current scenario, there is a high risk of infection if they travel. Their immunity is so low that they become prime candidates, and are at high risk to contract the virus. They have nowhere to go, they have no money, no food, no shelter.
Sunny wishes to help such stranded patients here in Mumbai along with Cancer Patients Aid Association (CPAA). The patients came in before the pandemic outbreak and are now stuck here battling it out each day.

"The pandemic made lakhs of cancer patients vulnerable to getting infected by coronavirus. CPAA is currently taking care of these 1200 cancer patients who've been stuck in Mumbai since the lockdown began" - Sunny Leone.
CPAA is helping them with Medication, Monthly Food Ration, Safety Kits to protect them from the virus & guiding them to shelter homes across the city.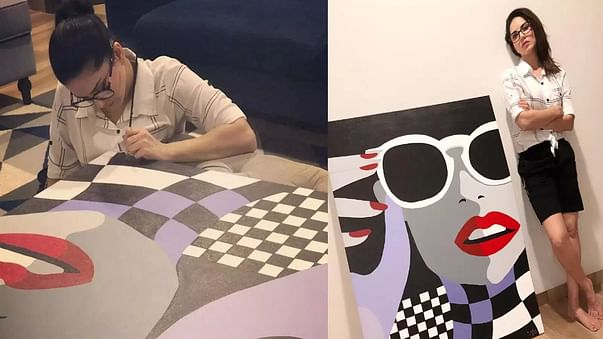 Sunny auctions her painting as part of a cancer fundraiser drive
Utilization Of Funds
Item

Unit Cost

No. of patients/ month

Total Cost

For 3 months

Medical cost for 1 patient

Rs 5000/-




10




Rs 50,000/-




Rs 1,50,000/-

25

Rs 1,25,000/-

Rs 3,75,000/-

50

Rs 2,50,000/-

Rs 7,50,000/-

100

Rs 5,00,000/-

Rs 15,00,000/-
As per the above cost sheet, CPAA is in need of INR 1,80,00,000/- for helping 1200 patients with only medical support for the next 3 months besides other expenses like supply of hygiene & food kits.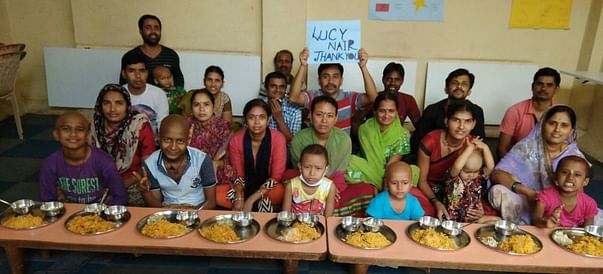 About Cancer Patients Aid Association (CPAA):
CPAA has impacted the lives of hundreds of thousands of people by following the holistic philosophy of Total Management of Cancer for 50 years. Cancer Patients Aid Association is a non-profit organization that has envisioned a nation where patients face the illness with the hope of living their lives to the fullest, providing them with the means to reclaim their identities. CPAA helps the traumatized patients experience support holistically- financially, physically, emotionally, psychologically, and spiritually. CPAA focuses on an all-around treatment, not only physical support but also psychological care for the patient and the family, lifting them from despondency, giving them hope, and assuring them that there is an entire community supporting them.