SUPPORT # AMPHAN and #COVID-19 affected FAMILIES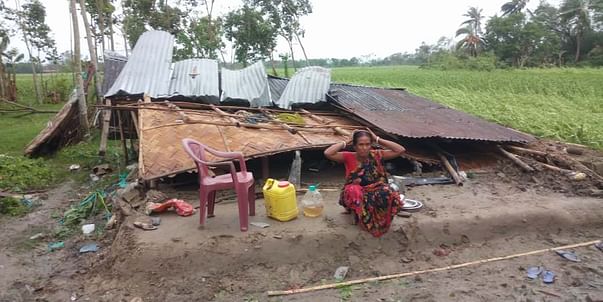 Partners for Anti Trafficking,
a consortium of eight grassroots organisations, has geared up its response to the unprecedented humanitarian crisis by reaching out to the poor and vulnerable families who need our urgent support.
The nationwide lockdown to contain the pandemic has hit hard the informal sector workers who are dependent on daily wages will have to go without income and to deal with food crisis which will pushing them further into abject poverty. The current situation has come as a double blow for the survivors of human trafficking who are already fighting with their health issues, stigma and financial woes.
Problems encountered by survivors
Instability of income and subsequent loss of job owing to the lock down situation
Survival of their families is at stake and the situation is causing psychological trauma among them. It is likely to cause other health problems for them and their family members
Survivors with young children are struggling to get baby food and two times meal for their families, as in majority cases they are the sole earning member
Inadequate access to dry ration from the government
Your donation will help us support the survivors, who are among the most marginalised and vulnerable sections of the society.
We are providing the following support to the survivors as per need:
Distribution of necessary grocery items (Rice, cereals, potatoes, edible oil, salt) for every affected family
Ensuring health hygiene support by providing mask, soap, handwash, sanitizer, bleaching powder etc.
Ensuring nutritious food kit for children and pregnant women.
Providing emergency medicines and sanitary kits
Counselling and psychiatric medicines support to ensure the mental health treatment for the people suffering from trauma.
Set up a Community Response Center (CRC) for counseling and emergency support to survivors.


DONATE NOW, TODAY!

About Partners for Anti Trafficking (PAT)
We are a consortium of eight civil society organisations in West Bengal working collectively on the issue of human trafficking. We have been able to reinstate more than 300 survivors of human trafficking since 2006
Join us in our endeavour to combat trafficking across the country. Please write to us for further details about PAT Network at: sambhunanda@gmail.com